Showing results for "Kawasaki"
At present, the Kawasaki Eliminator 400 is exclusively available for purchase in Japan.
The W175 is powered by a 13hp, 177cc engine and is the most affordable Kawasaki motorcycle in India.
Look to rev up efforts beyond vehicle electrification; plan further collaboration in producing, transporting and using...
The two Japanese firms are set to be joined by Honda and Suzuki to jointly explore possibility of achieving carbon neu...
The Ninja ZX-inspired 300 makes the shift to BS VI without compromising on power.
Idemitsu is said to be Japan's predominant lubricant manufacturer, and has developed the co-branded lubricant in coali...
The middleweight motorcycle will offer adjustable riding positions.
The middleweight street naked has undergone a few tweaks and some of them are significant.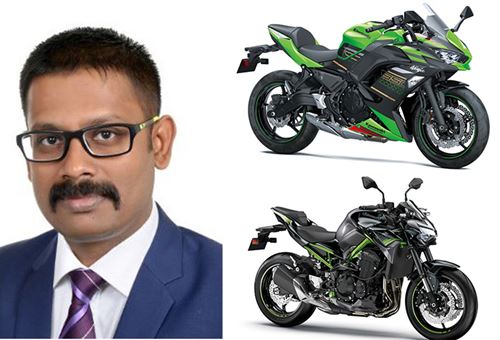 Sinha has over 18 years of experience in the automotive industry and had joined IKM in mid-2017.
The new Ninja 650 features new styling with twin LED headlamps, as well as a high-performance chassis and a full suite...