Showing results for "Hyundai Motor Group"
Cumulative sales of 173,428 units comprising Hyundai, Kia and Genesis models between January and October 2023 up 8.7% ...
Euisun Chung is the first Korean to be presented with CBE title since the accession of King Charles III; Hyundai Motor...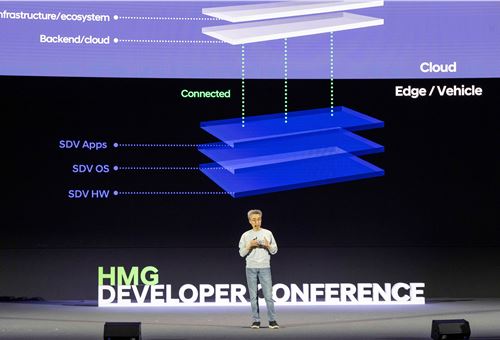 Speakers and development experts in software-defined vehicles (SDV), AI, autonomous driving and mobility services pres...
The Group is currently following design philosophies for its three brands: Sensuous Sportiness for Hyundai, Opposites ...
Digital Key 2 service now supports users of both iOS and Android smartphone operating system (OS) platforms, including...
Eight years after its initial launch as Korea's first luxury brand, a total of 1,008,804 Genesis cars have been sold a...
Will work towards establishing a stable supply chain for nickel, a critical raw material for EV batteries; involves jo...
Korean automaker makes strategic investment in Canada-based Tenstorrent to integrate AI into future Hyundai, Kia and G...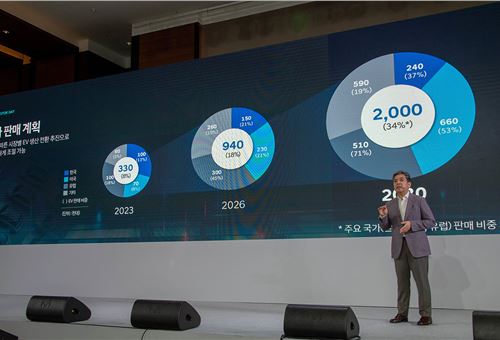 Accelerated EV strategy improves upon previous 1.87 million units target by 7%; second-gen IMA EV platform will replac...
Ten EVs comprising the Hyundai Ioniq 5, Ioniq 6 and Kia EV6 will provide transport for Korean delegates and travel aro...