Showing results for "Electric Car"
Government review sees changes to 2020 benefit in kind ratings to boost low and zero emission vehicles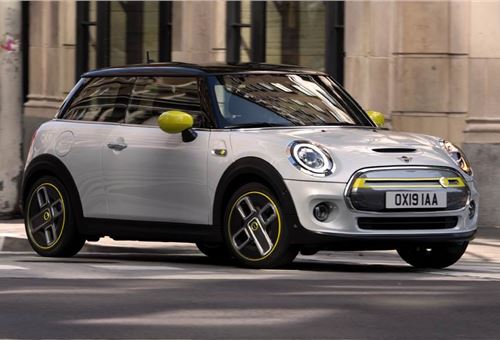 The Cooper SE is Mini's first mass-production electric car; to make public debut at the Frankfurt motor show in Septem...
​Volkswagen commits to the goal of 50 percent annual global car sales in China by 2035, making China pivotal for Volks...
Hella has introduced new solutions for the 48-volt mild hybrid cars that include conversion of IC engines to a mild hy...
Micro-car is intended for inner-city journeys of up to 15 miles and uses swappable batteries.
By end-2020, only e-cars will be built at the Zwickau factory – up to 1,500 a day for Volkswagen and other Group brand...
Newly revealed details provide insight into Dyson's unique take on the EV.
Report claims Britain is 'well-placed' to supply materials for mass battery production.
The newly introduced models are a part of a pilot project from Ford to develop a comprehensive line-up of smart vehicl...
Model will follow two MEB-based SUVs based on Vision iV