EVs and EV infra: a chicken-and-egg dilemma
Can the Indian policymaker hope to boost EV demand without the necessary charging infrastructure or will such infrastructure only follow expected future demand for EVs?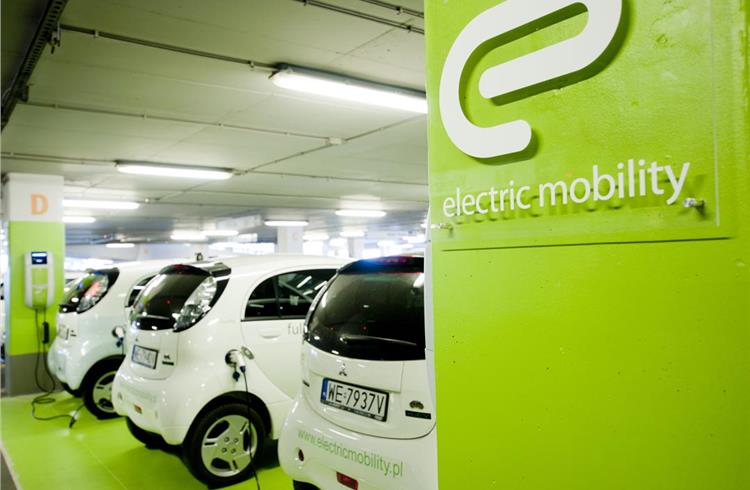 The age-old question of whether the chicken or the egg came first has perhaps riddled us for longer than anything else. It is the very symbiotic nature of both that continues puzzling us – that one cannot exist, in isolation, without the other. Such is the case with the electric vehicle (EV) ecosystem in India, too. Policymakers find it difficult to decide whether it is EV manufacturing that they should be incentivising or the creation of the necessary EV infrastructure or ecosystem.
With manufacturers such as Mahindra & Mahindra and Tata Motors coming up with electric passenger vehicles and number of electric two-wheeler OEMs including Hero Electric and Ather Energy for the Indian market, perhaps the most pertinent question that concerns the Indian consumer still is, whether there is sufficient charging infrastructure available for their vehicle or will it run out of juice, leaving him/her stranded.
The average Indian electric car delivers mileage between 100-150 kilometres on a full charge. However, this isn't the frequency of available charging stations in the country still. It is, perhaps, wise for policymakers to look beyond the Indian subcontinent for inspiration regarding this. The 'world's most important car company'– Tesla Inc – has since 2012 established on-road charging stations in America every 30 minutes of distance for its consumers. The $28 billion company today has even installed the same in the Arctic Circle in addition to America and Europe. With 2018 observing record sales of more than 2 million EVs, and China contributing to the largest slice of the pie, it is interesting to note that over the last 10 years the Chinese government has invested more than $60 billion in creating an industry that could support the then-expected demand with its primary focus being charging infrastructure.
So what is it that the Indian policymaker needs to now work on?
A poor fiscal space means that the government needs to encourage private spending in a model similar to that used by it in the 1990s to spur entrepreneurship in PCOs and the telecom sector. Improved land acquisition laws are especially important for an EV charging infra boost for they help to free land and attract the needed capital. Restructuring labour contracts to work more efficiently will also only attract investment from domestic and international investors. And, finally, what has been noted is that issues that the Prime Minister and his office explicitly concentrate on are the ones to gather any steam in the current socio-political context. Such a political furthering of India's EV ecosystem would only help us realise the country's EV mission faster.
In addition to clearer policies, more research needs to be made available on an appropriate business model, which is well adjusted to the Indian context. While independent charging network models and utility company's charging stations may have proven to be successful in countries across the globe, it is perhaps the automobile manufacturer's charging infra model as well as fueling station models that will be best suited for the Indian consumer. Stations in malls, hotels and restaurants too could be successful options.
Reduced carbon emissions, low power demand as well as fuel security are some ends we hope to achieve by switching to EVs, but whether or not this is realised in the near future is heavily dependent on two things. Firstly, on whether a demand is at all created amongst Indian consumers, and secondly, on whether the EV ecosystem is equipped to tackle the cars available. For example, while the National Capital aims at introducing 2,500 new EVs to its roads daily by 2023; such an EV presence would require not less than 4MW of power, demand that the Delhi Government is not equipped to supply yet. Once set up, there is still a long way to go and setting up the requisite hardware needs to be followed by effective maintenance of the same.
A gradual adoption of indigenised EV and charging infrastructure manufacturing is the only way we avoid disrupting an existing industry, while at the same time achieving a value addition of nearly Rs 20,000 crore. Indian policy makers need to thus urgently look at the benefits that this transition could offer and establish policies that help meet the goals we have set for ourselves.
Meghna Nair is a final year Master's student of Public Policy at the Jindal School of Governance and Public Policy. She is currently interning with the Centre of Energy Finance and the Centre of Energy, Environment and Water (CEEW) in New Delhi.
RELATED ARTICLES