'We expect more sectors to be brought under the PLI umbrella:' Satyakam Arya
The Daimler India Commercial Vehicles boss expects continued push towards world-class infrastructure development to sustain momentum in the commercial vehicle sector.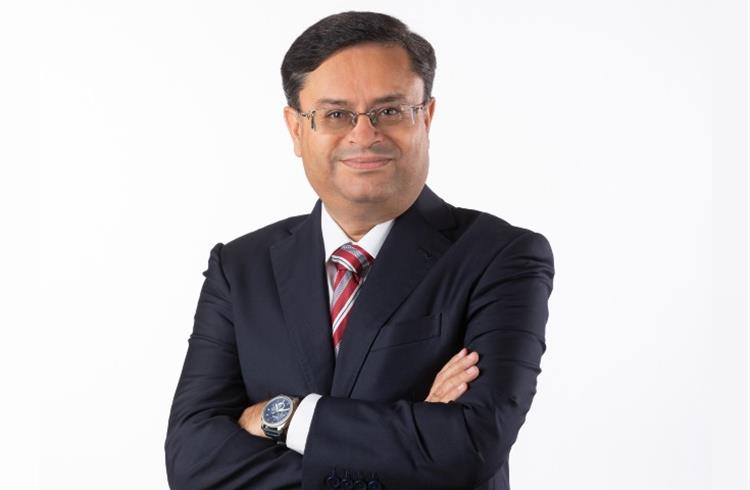 The commercial vehicle (CV) segment which is the barometer of a country's economy is witnessing green shoots in India with the government's relentless push to drive infrastructure development by rapidly building new networks of highways and expressways. While the macro-economic factors look set to continue driving growth in the CV sector in the coming fiscal - FY2023-24 - Daimler India Commercial Vehicles (DICV) anticipates strong rural demand to drive growth in the small- and medium-sized commercial vehicles as well.
According to Satyakam Arya, managing director, DICV, "We anticipate FY2022-23 to be an inflection point for India. Despite the pandemic and supply chain challenges over the past 2-3 years, India has demonstrated incredible resilience and a hunger for growth. India's transformation is a highly encouraging opportunity for the industry as a whole because we clearly want to become the destination that global businesses desire, especially when economies in developed markets are showing signs of a slowdown. While, the slowdown in global economies may ostensibly influence the pace of India's economy in some ways, the push to grow from our side is much stronger and India's strategic vision will keep us in good stead.
"Rapid development of urban and rural infrastructure is expected to give a major boost to the overall economy, consumption of raw materials like steel and cement is expected to be strong and as a result this would increase demand for heavy-duty trucks. Rural demand is expected to be strong and resilient, increase in e-commerce is keeping consumption active and growing at a retail level, all of which will provide impetus to demand for medium and small vehicles," he added.
"We are also expecting that more sectors would be brought under the PLI umbrella scheme which has given a lot of confidence to the industry since it was introduced. Supply chain issues over the past years was a big learning and an even bigger opportunity for India to stand up to the challenge and become the supplier to the world. With many Free-Trade Agreements(FTAs) on the cards, India's push towards exports would be a welcome opportunity.
"All in all, given the big push towards strengthening India's economy by developing global standards of infrastructure, opening the gates to technology development, expanding manufacturing strength to multi-tier markets within India, the CV industry has a big role to play in building India's economic identity on the world stage. Of course, implementation of comprehensive strategies is the key to success and the industry would be keen to participate in this exercise. The calendar 2023 is also an important year for the Indian populace to participate in the direction the country will take to create a solid future," Arya said.
RELATED ARTICLES