TI Clean Mobility to raise Rs. 3000 Cr. to fuel its EV platform
The company raised money from Multiples Private Equity Fund III, State Bank of India and other co-investors to fund its future organic and inorganic plans.
In a bid to grow its EV business organically and inorganically, Rs 54000 crore Murugappa Group owned, TI Clean Mobility has raised Rs 3000 crore.
TI Clean Mobility Private Limited ("TICMPL"), a wholly owned subsidiary of Tube Investments of India Limited ("TII"), has signed definitive documents with TII, Multiples Private Equity Fund III ("Multiples"), State Bank of India ("SBI") along with other Co-investors to raise capital up to Rs. 1950 crore in the form of Equity and CCPS - Compulsorily Convertible Preference Shares.
The total investment by Multiples, SBI and other co-investors would aggregate up to Rs.1200 crore, TII's total investment would be Rs.750 crore, of which TII has already invested Rs.639 crore. by way of Equity and ICD (Inter Corporate Deposits).
Further, TICMPL plans to raise additional funding of Rs.1,050 crore by the end of March 2024, thereby taking the total fund raise to Rs. 3,000 crore.
M.A.M Arunachalam (known as Arun Murugappan), Chairman, TII and TICMPL said, "TICMPL is focused on the productive segment of electric vehicle industry viz., 3 Wheelers, Tractors and Heavy Commercial Vehicles. The confidence reposed by esteemed investors such as Multiples and SBI will give TICMPL the necessary impetus to fulfil our ambition by scaling our operations through organic and inorganic means."
TICMPL has already unveiled its passenger 3-wheeler electric vehicle; sales of which are expected to ramp up over the next few quarters. The company, through its subsidiaries, is driving the design and development of electric tractors and electric Heavy Commercial Vehicles, the company said in a statement.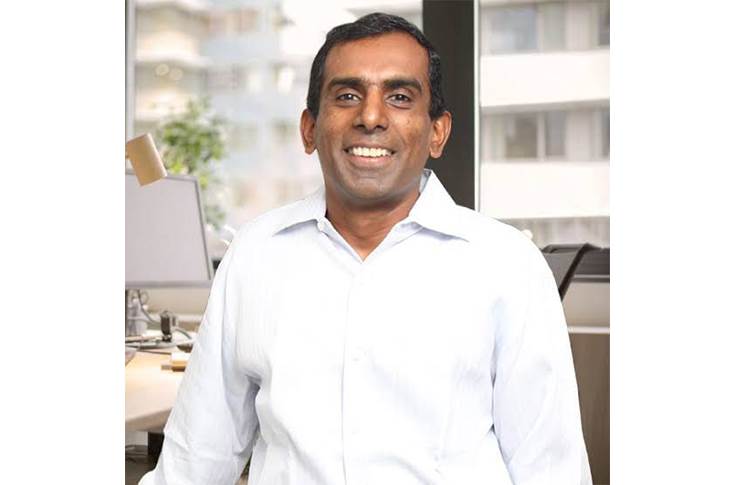 S. Vellayan, Executive Vice Chairman, TII said "We aim to play a significant role in the electrification of vehicles in the productive segment to enable India's 30% EV penetration target by 2030. Our Group's experience across segments such as auto components, vehicle finance, agri business and motors will give us the unique ability to build a large EV native OEM."
Renuka Ramnath, Founder, MD & CEO of Multiples said "We are privileged and excited to partner with the Murugappa group in its journey to build India's leading electric commercial vehicle OEM. In line with our strategy of identifying big shifts and investing with category champions, we believe that TICMPL under the leadership of Mr. Arun Murugappan and Mr. S. Vellayan will build a strong brand with a differentiated customer proposition."
TI Clean Mobility Private Limited, is a wholly owned subsidiary of Tube Investments of India Ltd is focused into manufacture and marketing of Electric Three Wheelers and through its subsidiaries into Electric Tractors and Electric Heavy Commercial Vehicles.
Founded in 1900, Murugappa Group generates an annual turnover of Rs 54,722 Crores across 29 businesses including ten listed Companies traded in NSE & BSE.
Headquartered in Chennai, the major Companies of the Group include Carborundum Universal Ltd., CG Power and Industrial Solutions Ltd., Cholamandalam Financial Holdings Ltd., Cholamandalam Investment and Finance Company Ltd., Cholamandalam MS General Insurance Company Ltd., Coromandel International Ltd., Coromandel Engineering Company Ltd., E.I.D. Parry (India) Ltd., Parry Agro Industries Ltd., Shanthi Gears Ltd., Tube Investments of India Ltd. and Wendt (India) Ltd.
The Group holds leadership position in several product lines including Abrasives, Technical Ceramics, Electro Minerals, Auto Components & Systems, Power Conversion Equipment, Transformers & Reactors for the Power T&D segment, Solutions for Railways in Rolling Stock & Signalling Equipment, Bicycles, Fertilisers, Sugar, Tea and Spirulina (Nutraceuticals), claims the company.
The Group has also forged strong alliances with leading international companies such as Groupe Chimique Tunisien, Foskor, Mitsui Sumitomo, Morgan Advanced Materials, Yanmar & Co. and Compagnie Des Phosphat De Gafsa (CPG).
The company has a presence across 6 continents. Renowned brands like BSA, Hercules, Montra, Mach City, Ballmaster, Ajax, Rhodius, Parry's, Chola, Gromor, Shanthi Gears and Paramfos are from the Murugappa stable.
RELATED ARTICLES