Simple Energy to launch two new affordable electric scooters in the coming quarter
The new e-scooters will be positioned below the flagship Simple ONE.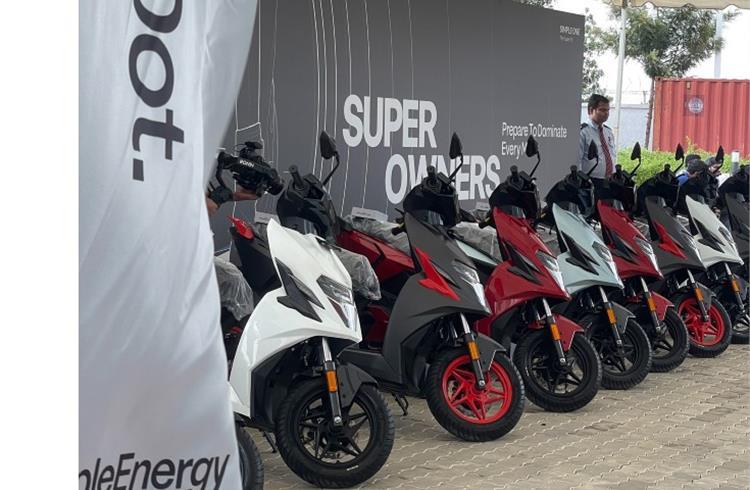 Simple Energy, an electric vehicle and clean energy start-up, plans to launch two new affordable electric scooters in the coming quarter. With the commencement of the deliveries of its flagship product- Simple ONE, the company is working on the development of two new e-scooters which would be attractively priced for the consumers, it said as per a press release.
With more products in the pipeline and its core focus on R&D, Simple Energy aims to be at the forefront of the ongoing global transition to green mobility. The company commenced the deliveries of Simple ONE in Bengaluru on June 6, 2023.
It had officially launched its maiden electric 2-wheeler, the Simple ONE at Rs 1,45,000, without the charger, and Rs 1,58,000 with a 750W charger. The EV will be powered by a 5 kWh battery pack that will deliver a peak power of 8.5 kW and develop a max torque of 72 nm and a top speed of 105 km. Furthermore, Simple ONE is also the fastest E2W in its segment, sprinting to 0-40 kmph at 2.77 seconds. It is the first e-scooter to come with a thermal management system, developed collaboratively with IIT-Indore, helping mitigate any thermal runaways. The company has developed in-house battery, motor, swing arm, rims with tyres, chasis, brake systems, switches lights, and mirrors, and has filed 212 patents.
RELATED ARTICLES