QUANTRON receives Euro 16 million order for 38 zero-emission trucks
The first delivery is scheduled for the end of this year.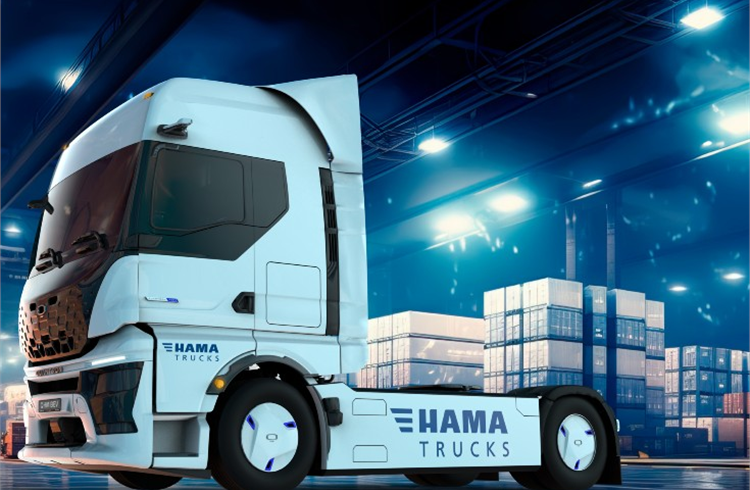 Quantron, a specialist in the sustainable passenger and freight transport, has received an order from HAMA Trucks in Ausburg, for 38 battery electric heavy commercial vehicles, worth Euro 16 million.
The vehicles are the QUANTRON QHM BEV model with a 450 kW battery system and a range of up to 300 km. These will be delivered in both tractor and rigid variants, capable of using swap-bodies. All vehicles are equipped with an aerodynamics package, specially developed by QUANTRON to achieve even longer range.
All 38 vehicles were granted funding by the German Federal Ministry of Transport and Digital Infrastructure (BMVD). The customer benefits directly from the 80% subsidy from the BMDV and at the same time receives financing with an included maintenance contract over the agreed term in an innovative service/lease agreement.
Harald Mayer, Managing Director of HAMA Trucks explains: "The battery electric tractor units enable us to offer our customers sustainable transport solutions. As a result, we can help reduce the environmental impact in the mobility sector."
Andreas Haller, Founder and Executive Chairman of Quantron AG added: "The delivery of the trucks is another step in our mission to promote sustainable mobility and drive environmentally friendly solutions in the transport sector. We look forward to shaping the mobility of the future together with HAMA Trucks."
RELATED ARTICLES