Michael Perschke joins Goldstone Technologies' Board
Perschke has served as CEO and Board Member of Ǫuantron AG, a leading German provider of clean battery and hydrogen-powered e-mobility solutions for commercial vehicles.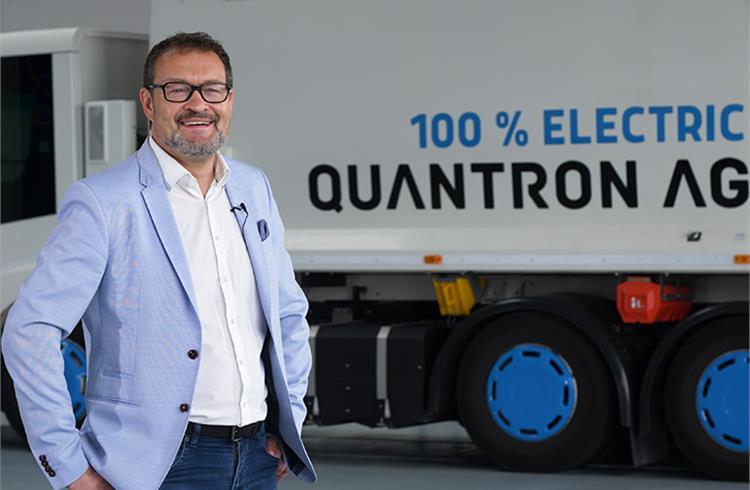 Goldstone Technologies (GTL), a pioneering Indian company specialising in business intelligence, data analytics and EV Technology supported by AI, has appointed Michael Perschke to its board.
Perschke has served as CEO and Board Member of Ǫuantron AG, a German provider of clean battery and hydrogen-powered e-mobility solutions for commercial vehicles, and his appointment marks a milestone in Goldstone Technologies' pursuit of sustainable transformation and innovation, the company stated.
In his previous leadership roles, Michael Perschke's career includes being the founder-CEO of Automobili Pininfarina, Senior Director at Audi AG, Managing Director at Audi India, and Director Steering of the National Safety Code at the Volkswagen Group. He also assumed key roles at Mitsubishi in Europe, and Mercedes- Benz in India and China.
"I am honoured to join Goldstone Technologies as a Director on the Board, further contributing to the transformation of Goldstone Technologies into an AI-driven technology powerhouse. Our focus will be on developing and supporting sustainable, zero-emission SaaS platforms and products that have the potential to reshape the industry" remarked Mr Michael Perschke.
The Goldstone Technologies-Ǫuantron partnership, ROǪIT introduces sustainable solutions to the logistics industry, meeting the pressing need for zero-emission transport. This collaboration includes a substantial double-digit million Euro investment over 36 months to develop an AI-driven, SaaS-based platform. This disruptive tool will serve as both a transactional and customer interface, aiding fleet performance measurement, GHG quota applications, Insurance as a Service and vehicle/fleet Analytics. Aligned with shared values, it taps into the anticipated US$ 160-270 billion global market for OEM agnostic Mobility as a Service (MaaS) Solutions by 2030, focusing on Europe, the USA, India, and the Middle East.
Speaking on the appointment, Deepankar Tiwari, a Member of the Board of Directors of GTL said, "Michael Perschke'S expertise in the electric vehicle industry and visionary leadership will greatly enhance our commitment to sustainable innovation. His appointment is a significant milestone in our journey toward pioneering eco-friendly mobility solutions and AI-driven advancements."
Through this partnership, Goldstone Technologies takes a decisive stride in tackling the projected $ 70 Billion Fleet Management market by 2032, aligned with the anticipated $ 320 Billion global investments in the Hydrogen Economy markets by 2030. Leveraging the rich resources of the Indian ecosystem, both entities are primed to harness expertise and innovation, propelling significant advancements on the global stage.
With Data Insights projected to reach a global market value of US$ 71 Billion (Rs 5.6 Lakh crore) by 2032, Goldstone Technologies' contribution empowers customers with data- backed analytics, fortified by BI and Analytics Full Stack capabilities, along with a suite of robust service offerings. This strategic partnership propels Goldstone Technologies' journey toward electric mobility and AI- driven solutions, united by shared values and expert insights.
RELATED ARTICLES