IFC to invest Rs 240 crores in JK Tyre for capacity expansion
IFC is investing Rs 240 cr in JK Tyre for capacity expansion and will hold a 5.6 percent stake in the tyre company through the issue of compulsorily convertible debentures on a preferential basis.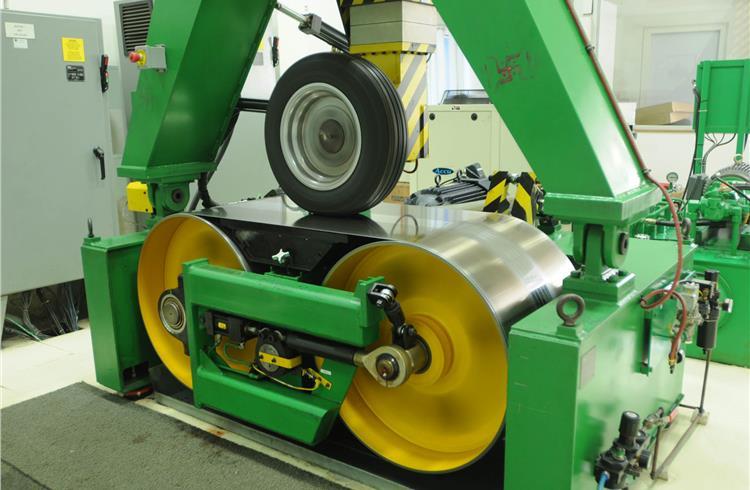 The International Finance Corporation (IFC), a part of the World Bank, is investing about Rs 240 crores ($US 30 million) in JK Tyre for the expansion of manufacturing capacities. This move will help in integrating advanced, resource-efficient technologies in the production of commercial and passenger car radial tyres which have better safety and longevity, as per an official release.
IFC will hold a 5.6 percent stake in the tyre major through the issue of compulsorily convertible debentures (CCDs) on a preferential basis.
The investment aims to bolster the company's capital structure and increase production of energy-efficient radial tyres by more than 10 percent—from 32 million to over 35 million tyres a year by 2025.
This aligns with the national vision of a self-reliant India (Aatmanirbhar Bharat), and strong focus on industrial job creation.
According to JK Tyre, the automobile industry is witnessing huge tailwinds on the back of the government's push towards infrastructure development, higher GDP growth and large allocation of funds towards capital
expenditure in India.
Improved vehicle utilisation, due to last mile connectivity and vehicle scrappage
policy, is leading to a cyclical uptrend in the automobile and the tyre industry. The automotive industry accounts for almost 49 percent of India's manufacturing GDP, with tyre manufacturers contributing to 2 percent, and demand is expected to grow further.
According to Raghupati Singhania, Chairman & Managing Director of JK Tyre, this investment will be utilised for the expansion of projects, which are not only growth-oriented but are also committed to promote sustainable development and enhancing societal value creation.
"Innovation and technology are at the core of each of our products, which keeps us ahead of the curve to meet the needs of our customers," he added.
Wendy Werner, India Country Head at IFC said, "Our partnership with JK Tyre & Industries will drive their capacity expansion and scaled manufacturing of energy-efficient tyres through resource-efficient tech, low-carbon solutions, and circularity. By signalling a long-term view of the industry, IFC aims to catalyse further investments and market competitiveness, and in so doing, contribute to India's goals to become both self-reliant in domestic manufacturing and a global manufacturing hub. We are unlocking the potential of India's manufacturing sector to drive job creation and sustainable growth."
JK Tyre aims to up the ante as a "Green Company" with sustainable use of energy and natural resources and robust ESG practices. The investment will support the company's low-carbon strategy, further strengthen its ESG frameworks, reduce greenhouse gas emissions, and spur climate-smart initiatives through decarbonization and sustainability advisory.
RELATED ARTICLES