EPACK PREFAB builds 3.8 million sq ft auto facilities worth Rs 203 crores
The company envisions concluding the order book for FY23-24 at a higher value of Rs 1,400 crores.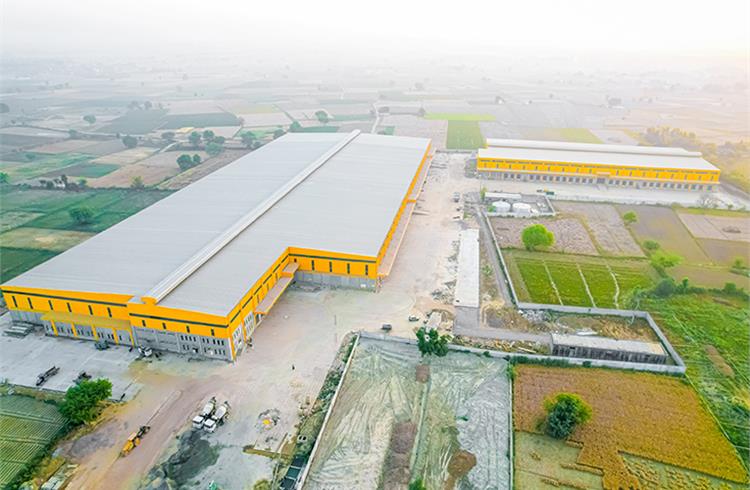 EPACK PREFAB has concluded the construction of 3.2 million square feet of industrial facilities for leading automobile companies in India. In the midst of government's robust push for the electric vehicle market, rising disposable incomes and increased middle-class population, automobile enterprises are rapidly augmenting their production capabilities, relying on pre-engineered buildings over traditional construction using cement and bricks to meet the demand, the company stated.
With a total project value of Rs 203 crore, these orders not only emphasise the automobile sector's potential in the country but also spotlight the company's expertise in consistently delivering projects on time.
Explaining the factors driving the expansion, Sanjay Singhania, Managing Director of EPACK PREFAB, said, "In the fast-paced world of the automotive industry, where efficiency and flexibility are paramount, pre-engineered structures are emerging as the industry's driving force. As the demand for manufacturing and warehousing facilities accelerates, these structures provide the accelerated solution. The adoption of pre-engineered structures in the automotive industry is driven by the need to rapidly expand production and warehousing facilities while maintaining cost-efficiency, adaptability, and high-quality standards. Pre-engineered structures are sustainable which aligns with the automotive industry's increasing focus on eco-friendly manufacturing practices and green technologies."
The primary surge in construction demand is originating from Uttar Pradesh, Haryana, Rajasthan, Maharashtra, and Andhra Pradesh have also witnessed a significant uptick in demand.
EPACK PREFAB has executed projects for companies, including but not limited to Hero MotoCorp, ASK Automotive, ACE, Ashok Leyland, SML ISUZU, Honda India Power Products, JK Tyre & Industries, JBM, and others.
Singhania further added, "Pre-engineered building (PEB) structures are precisely engineered and constructed to withstand the vigorous requirements of industrial activities. They offer a safe, reliable, and strategically designed workspace that is of paramount importance for the automotive manufacturing sector, ensuring optimal efficiency and productivity."
EPACK has also witnessed a expansion of 100% in its order book, comparing the fiscal years 2021-22 and 2022-23. The company envisions concluding the order book for FY23-24 at a higher value of Rs 1,400 crores. Furthermore, EPACK anticipates securing an additional 17% of its orders from automobile companies in the coming 12 months.
RELATED ARTICLES