CM Smith heads for Pune
This is part of the casting manufacturer's strategy to spread its wings.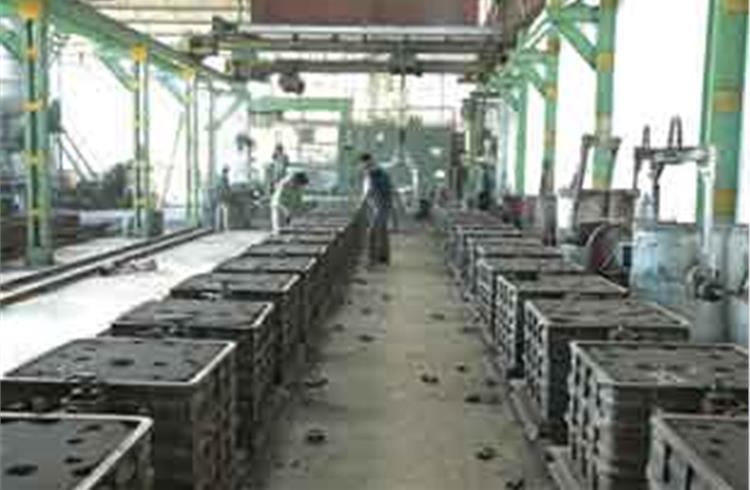 Nadiad-based CM Smith and Sons has received the 'Internationally Most Improved Quality Product' award from Fairfield Graziano, a Saurer group-owned component maker based in Switzerland. Ashwin Smith, managing director of the Rs 62 crore casting components company, said that of the 850 suppliers of Fairfield worldwide, CM Smith was the only one to bag this award category for 2006. It has been supplying different types of housings, hubs, brake drums and several casings to Fairfield.

CM Smith is setting up a new plant in Pune and production will begin in the middle of next year. The investment for the first phase will be Rs 60 crore while Rs 20 crore has been earmarked for the second. The plant will house a foundry with an annual installed capacity of 36,000 tonnes, a machine shop and an assembly line. Thus far, the company has been supplying fully finished parts directly to the assembly line of OEMs. Once the Pune plant is in place, it plans to get into system and module manufacturing. Smith said that by 2008-09, turnover is estimated to touch Rs 350 crore. Share of exports will also increase from 17 percent to 35 percent.

CM Smith is keen on supplementing operations in addition to Nadiad where it has been operating for the last 63 years. As it has been going in for state-of-the-art technology in manufacturing castings, it needs quality supporting services and suitable manpower. Pune is the better bet as it offers greater proximity to raw materials, international purchase offices and consumers of castings.

Smith said that the new unit would have state-of-the-art manufacturing lines with online x-ray machines to eliminate rejections. The company will get into manufacturing aluminum die casts and other high pressure die cast components. It will also look at castings made of 'compacted graphite iron or CGI' based on Swedish technology. This material offers enhanced strength. Initially, about 30 percent of the parts made in Pune will be made of CGI and the prospects in the global market are quite phenomenal. "Only a few Indian OEMs try out parts with this material. Once demand crosses a certain limit, we may go in for a separate plant for these CGI parts," Smith said.

The company will also get into manufacturing fully assembled subassemblies and modules at the Pune plant. As part of this effort, it has already tied up with component makers in France and Germany. Nadiad, which can produce 36,000 tonnes of casitngs each year, has two facilities: one with a foundry cum machine shop and the other with only the foundry. The third unit will be a dedicated machining centre.

The origin of this company goes back to 1943 when its founder, CM Smith armed with used lathes moved from Madhya Pradesh on a bullock cart. He reached Nadiad and began his small business of making spare parts for cars and trucks owned by the British. Today, the company has grown and its customers include Tata Motors, M&M, TAFE, Eicher Motors, Hindustan Motors (Tiruvallur) Reva and Tata Cummins. In the export market, it has been meeting the needs of Fairfield in the US (supplier of John-Deere and Caterpillar), Brembo Brakes in Italy, and Wartsila.
RELATED ARTICLES