Apollo Tyres launches servitisation model 'AVOLVE' to provide customised solutions for commercial vehicle fleet operators
AVOLVE, through its mobility services and solutions, aims to collaborate with fleet operators, helping them overcome challenges and drive their business towards sustainable growth.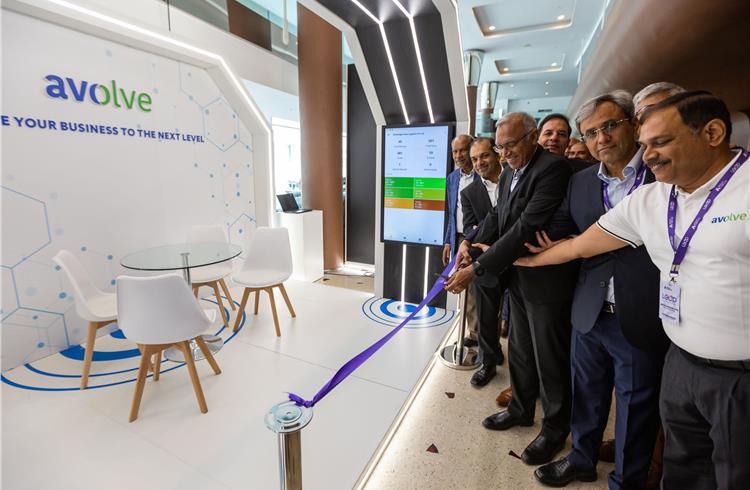 Apollo Tyres, a leading tyre manufacturer, has launched a servitisation model 'AVOLVE', which integrates a mobility service business model into its operations. This model aims to provide customised solutions to specific customers, particularly commercial vehicle fleet operators, and enhance operational efficiencies, thereby elevating their business to the next level.
AVOLVE's mobility services business presents customers with a range of options to choose from. Customers have the choice of opting for the fundamental offering called 'Digital Edge,' which is a digitalised tire management application. Through AVOLVE's Digital Edge, customers can gain access to comprehensive tire data and analytics, allowing them to make informed decisions that can lead to higher yields and potential cost savings. AVOLVE's 'Expert Advisory' services further enhance the customer experience by providing dedicated Tire Experts who offer valuable insights, ensuring customers receive the right solutions and maintenance practices. Additionally, AVOLVE's 'Anywhere Connected services' leverage certified service network provided by Apollo Tyres, enabling customers to benefit from enhanced uptime, safety, and increased profitability through preventive maintenance services.
Speaking at the launch of AVOLVE, Neeraj Kanwar, Vice Chairman and MD, Apollo Tyres, said "There is a huge shift towards 'Productisation of Services' business model, and, being the leaders in the Indian Tyre Industry, we are pioneering this in India to increase the operational efficiencies of our customers -- the large fleet operators."
"We will now be selling the products (tyres) and services separately, or bundled together, to our customers. The key enablers for us in this servitisation journey, would be new-age digital technologies like Cloud, IoT, AI and ML, Sensors and 5G-enabled wireless communications", he further added.
Satish Sharma, President, Asia Pacific, Middle East and Africa (APMEA), Apollo Tyres also said, "The success of the pilot initiative on service business model, has given us the confidence to enrol more fleets, and similarly, we have been receiving requests from the fleets to get them on board. The initial data, from the 1500-1600 odd trucks (around 11,000 tyres) that we have onboarded, suggests that we have been able to improve the operational efficiencies of the fleet operators by 10 - 15%. Considering that tyres are the third or fourth highest contributor to fleet owners' operational cost, after fuel, road taxes and labour, the cost savings can be significant in the long run."
The application has been by KT Telematics Solutions, and will play a crucial role in digitising truck/fleet-related data and facilitating efficient tire lifecycle management.
RELATED ARTICLES