Two-wheeler EV Forum on April 20-21
Autocar Professional's virtual event targets discussion on battery safety, new business models with electric two-wheelers.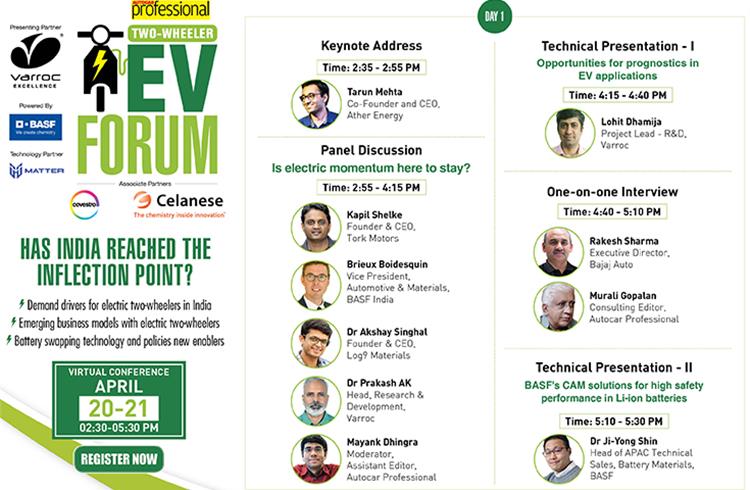 Autocar Professional, India's premiere B2B automotive title, is organising a two-day virtual event on April 20 and 21 from 2:30-5:30pm to discuss the course of the two-wheeler EV industry in India, point out the growth avenues and grasp the challenges ahead.
The Two-Wheeler EV Forum would feature an eclectic mix of exclusive one-on-one conversations, engaging CXO panel discussions and in-depth technical presentations by industry experts.
The themes for the two days are-
Day 1: Are e-2Ws facing their toughest challenge?
Day 2: Unlocking new opportunities in EV ecosystem
Our esteemed speakers will touch upon the following topics-
-Challenges in transition and adoption of electric two-wheelers
-Safety risks with electric two-wheelers and their mitigation
-Need for tech innovations to lower cost of e-two-wheelers
-Unlocking potential of new retail / service models in India
Register now to watch and participate in the webinar live. You can also post your questions and the panellists will be addressing your queries.
RELATED ARTICLES