Turtle Wax India opens car care studio in Mumbai
Car care major opens new co-branded facility in partnership with Carxotic at Bhulabhai Desai Marg, Breach Candy.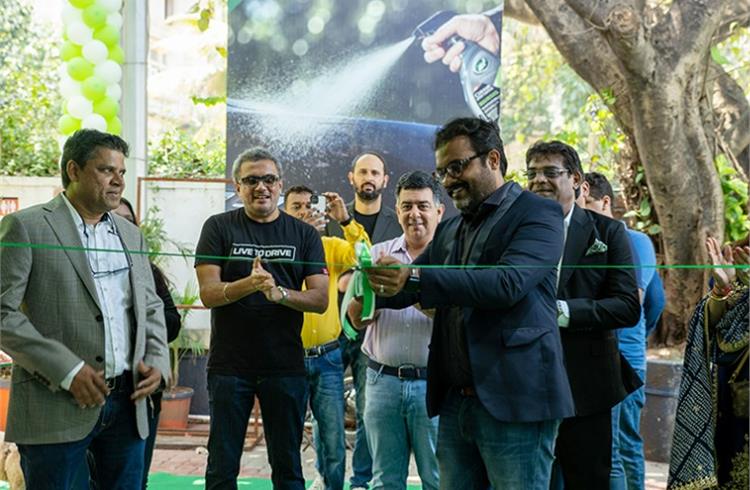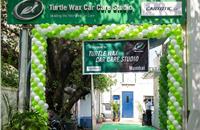 Car care company Turtle Wax today inaugurated a new co-branded car care studio at Breach Candy, Mumbai, in partnership with Carxotic. Equipped with Turtle Wax detailing technologies and a team of highly qualified and trained service personnel, this Turtle Wax Car Care Studio offers a wide range of car detailing services and products specifically designed to cater to the personalised taste of car enthusiasts.
The Turtle Wax Car Care Studio caters to consumer demands for professional vehicle maintenance and hygiene. The studio offers a multitude of care packages from Turtle Wax's ceramic and graphene range using the latest technologies.
Sajan Murali Puravangara, Managing Director of Turtle Wax Car Care India said, "Mumbai is our top and fastest-growing market for Turtle Wax and the entire car care in India. With another addition in Maharashtra, we aim to provide the best-in-class premium quality car detailing service across the state through this all-new studio in Mumbai. The brand is proud to have the largest range of categories and products to experience the unique DIFM services available. We are confiden, that our partnership with Carxotic will enable us to provide good car care services and benefits in the region. We take pride in our dealer network and will continue to strengthen it in the coming years and be present in Tier 2 and 3 towns of the country, too."
Rowan Fernandes, owner of Carxotic said, "We at Carxotic are excited to partner and represent the leader in car care – Turtle Wax India. We are eagerly looking forward to serving our customers and having them witness a new level of car care."
The treatments available at the Turtle Wax Car Care Studio are:
- Ceramic Coat Protection offers paint correction as per standard detailing processes, pre-clean, and ceramic coat protection.
- Hybrid Ceramic Coating which includes basic exterior wash, rinse and dry, paint correction, hybrid solutions wash and wet wax, and hybrid solutions ceramic spray coating.
- Exterior Restoration Treatment.
- Interior Detailing Treatment for basic interior cleaning or comprehensive interior detailing, which includes carpets and upholstery, roof cleaning, plastics & vinyl, seats, leather, AC vents, air freshener, dressing, rubber beading, door jams, seatbelts and glass.
- Specialty Treatment comprising Odor Treatment, Headlight Lens Restoration, Rain-Repellent Coating, Trims, and Chrome Restoration.
- Wash for a quick 45-minute cleaning covering vacuuming, cockpit cleaning, pre-wash, rinse, alloy wheels and tyres cleaning, foam wash, spread, rinse, dry, glass cleaning and tyre dressing.
RELATED ARTICLES