Semiconductor crisis impact could peak in April, affect production till June
While the chip availability challenge is temporary, it could also trigger some relook at supply chain management to pre-empt or tackle such challenges better in the future.
With growing levels of connectivity in vehicles, automotive semiconductor ICs with varying functionalities are used for multiple applications.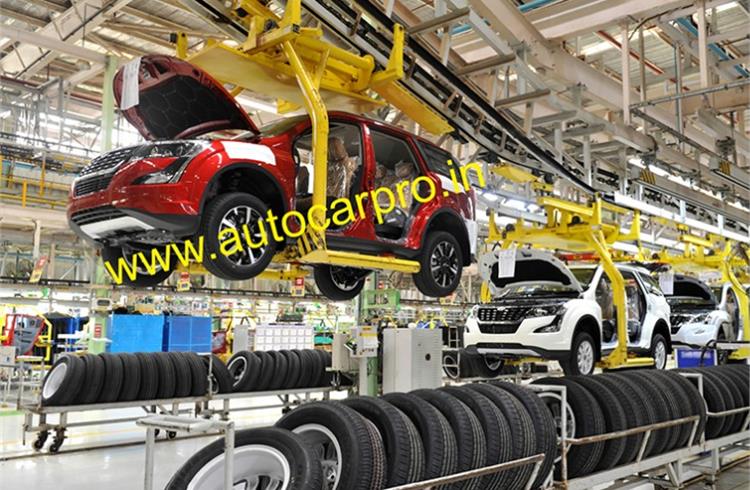 Mahindra & Mahindra, which is seeing good demand for its SUVs, is bracing itself for the chip/semiconductor challenge to continue for another 3 months or so.
Bajaj Auto's premium motorcycle segment comprising KTM, Husqvarna and Dominar is notching sales of nearly 12,000 units each month but losing production due to supply chain problems in the form of shortage of semiconductors and ABS parts.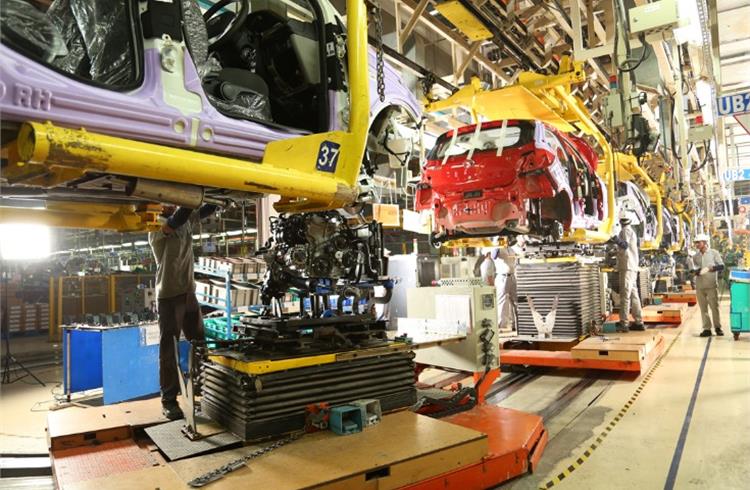 Tata Motors' Thomas Flack has urged the re-modelling of supply chains, adoption of digital solutions and use of right analytics as the way forward.
The ongoing chip availability challenge that's affecting automobile production could go on longer than expected. Senior executives at major OEMs Autocar Professional spoke to believe that the challenge could persist till the first quarter of the next financial year. Automotive industry intelligence provider IHS Markit believes the end of this month could see the peak of the crisis at the chip production level, with the lag effect at the automobile production plant.
According to Jeremie Bouchaud, Director -- Autonomy, E/E & Semiconductor, IHS Markit, "Because of the lag from the chip production to assembling chips into Electronics Control Units (ECUs) and building these ECUs in a car (couple of weeks) the peak of the crisis in term of impact on the car production volumes will likely be in April." He also predicts that the IC shortage will gradually become less critical during the April – June quarter, and by the third quarter chip should be able to meet the running demand of OEMs. It is anticipated that it will be only by the October – December quarter that chip makers will be able to produce the additional volume to make up for the missed vehicles during the first half of calendar year 2021.
Impact on Indian OEMs
OEMs in India are tackling the challenge through various means. "We are managing by very closely coordinating with all the suppliers who impact us on account of the ECUs," says a senior executive of a passenger vehicle OEM. Another executive says that there have been some adjustments in production of certain variants of models in his company to deal with the ongoing crisis.
The passenger vehicle industry may be facing the chip crisis the most as it witnesses a good revival, and ongoing demand as the need for personal mobility grows mainly due to the Coronavirus pandemic. Mahindra & Mahindra (M&M), which sees good demand for its small commercial vehicle also, is bracing itself for the chip/semiconductor challenge to continue for another 3 months or so. "The demand for the automotive segment remains very buoyant. The demand for our range of SUVs Bolero, Scorpio, XUV300 and the all-new Thar, is unprecedented. Even our small commercial vehicles – Bolero pick-up, Supro and Jeeto have a strong pipeline of bookings. We have a fairly robust order pipeline for next 4-6 months for these products. Supply of semiconductors is a global supply chain issue at the moment and it may remain till end of June. We are specifically impacted by one particular supplier," says Veejay Nakra, CEO – automotive division, M&M.
While the carmakers may be the first to face the impact of the challenge, other vehicle segments are also facing the challenge. "It's cascading now. It's cascading across," says a senior industry professional, referring to two-wheeler OEMs also witnessing production impact due to the scarcity of chips.
Speaking to Autocar Professional last month, Rajiv Bajaj, Managing Director, Bajaj Auto, said: "We are growing at over 50 percent but still losing production every month due to supply chain problems. This month we will lose, between domestic and exports, 6,000 KTMs because of shortage of semiconductors and ABS parts from Bosch."
While the chip availability challenge is temporary, it could also trigger some relook at supply chain management to pre-empt or tackle such challenges better in the future. "This is a wake-up call for the entire auto industry. We must have better visibility across our multi-tier supply chain to manage lead time sensitivity. This calls for re-modelling supply chains, adopting digital solutions and using right analytics as the way forward," says Thomas Flack, President and Chief Purchasing Officer, Tata Motors.
Europe to support localised semiconductor production
According to LMC Automotive, the impact of global semiconductor shortages is expected to undermine European light vehicle production by almost 150,000 units in the opening quarter of 2021. Moving into Q2, further semiconductor supply shortages could see another 60,000 units output cut from European automakers' plans.
Over the second half of the year, LMC says it expects the supply of semiconductors to normalise and for OEMs to recoup most of the lost volume by keeping plants operational through traditional summer shutdowns, if necessary. Even so, any major delays to the chip supply recovery beyond Q3 could result in a further 200,000 fewer vehicles being produced this year.
The situation has exposed a weakness in European supply chains that the EU plans to address by supporting localised semiconductor and processor production as an Important Project of Common European Interest (IPCEI), which, in turn, could lead to 50 billion euros (Rs 413,350 crore) of targeted investment. Ambitious targets set by the EU to produce at least 20% of the world's semiconductors in value by 2030 reaffirms this commitment. Importantly, it should improve semiconductor capacity and allocation, while allowing cost-conscious automotive manufacturers to keep lean inventories. The first boost to capacity will come from Bosch, a listed partner of the IPCEI group, which is set to start operation of a semiconductor and processor production facility in Dresden, Germany from the beginning of 2022.
RELATED ARTICLES