Scrappage Policy to apply polluter-pays principle, 1900% hike in fee for re-registered vehicles
The government plans to impose a stiff re-registration fee on old vehicles by a minimum of 1900%.
The proposed fee for renewal of registration for a private four-wheeler will go up from Rs 600 to Rs 15,000, up 2,400%.
It is estimated that 700,000 trucks, buses and taxis (0.3% of vehicle parc) older than December 2000 contribute to 15-20% of the vehicular pollution.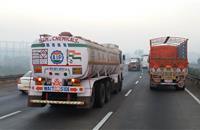 It is learnt that the government is in the final phase of rolling out the much-awaited Vehicle Scrappage Policy, which India Auto Inc has been urging for a long time. A scrappage policy will serve a dual purpose – remove old, polluting and fuel guzzling vehicles from Indian roads and in turn encourage new vehicle sales through incentivising their replacement.
As per the Ministry of Road Transport and Highways (MoRTH) estimates, there are over 20 crore vehicles registered in the country. The government says, an analysis of the segment and age of vehicles causing air pollution shows that M&HCVs and LCVs (primarily taxis and three-wheelers) contribute around 65-70% of the vehicular pollution while they constitute only about 5 percent of the total fleet.
Of these, the older commercial vehicles, which were manufactured before the year 2000, constitute less than 1% of the total fleet but contribute 15% to the total vehicular pollution, and pollute 10-25 times more than a modern vehicle.
It is learnt that the government plans to come down hard on old, polluting vehicles by imposing stiff hikes of a minimum 1900 percent on renewal of vehicle registration (see table below).
Stringent norms for older vehicles to encourage scrappage
One of the primary reasons that motorists continue to use older polluting vehicles in India is due to the absence of a proper scrappage policy that can encourage and incentivise trading in of an old, polluting vehicle. The government has proposed that it will start restricting entry of old vehicles in city limits, states have been asked to increase road taxes to make operation of older vehicles less attractive, charge a higher fee for issuing fitness certificate and introduce a well-structured scrappage policy.
MoRTH says one of the hindrances in scrapping older vehicles is the requirement of an NOC from the RTOs, as the process is not automated and suffers from red-tapism and procedural hurdles. To address this, MoRTH plans to make necessary regulatory changes and notify a standard operating procedure to ensure seamless experience to owners of scrapped vehicles.
The Ministry, it is learnt, is working on a user-friendly IT infrastructure to provide de-registration systems, linking scrapping centres across the country and monitoring the scrapping process for older vehicles, issuance of scrapping certificates and linking other relevant databases in the ecosystem.
The policy is expected to facilitate demand for the vehicle scrappage industry to the tune of 10 to 15 lakh CVs. In addition, the Vehicle Scrapping Certificate is proposed to be made 'Transferable'. At present, the sole vehicle scrappage facility in India is in Greater Noida – a joint venture between MSTC (a PSU under the Ministry of Steel) and the Mahindra Group.
Higher compliance burden to deter use of old vehicles
The proposed approach of the vehicle scrappage policy would effectively drive out 'older non-complaint vehicles to operate on road'. To make consumers opt for newer vehicles, what's on the cards is a higher compliance burden along with stringent checks on fitness and validity of re-registered vehicles, and increased frequency of fitness certification for CVs older than 15 years. While consumers will benefit from a reduction in road taxes for vehicles bought against scrapped vehicles, the government also expects OEMs to come out with a concrete proposal with committed discounts for the new vehicles bought against the vehicles scrapped through authorised scrappage centres.
At present, the vehicle fitness certification process in the country is evaluated manually by officers of the transport department, which leads to subjectivity and rise in unfair practices. The government says to tackle this, it has amended the Motor Vehicles Act, 1961 that mandates fitness testing in automated testing stations. MoRTH proposes to notify implementation of the provision with effect from April 2022.
On the other hand, to deter vehicle owners from renewing registration of their old vehicles and encourage them to buy newer vehicles, the government aims to revise the rates of registration along with increasing the frequency for fitness certification that will come in effect starting July 2020.
Furthermore, the government may also explore offering an exemption of payment of registration fee on all new electric vehicles and IC engine vehicles bought against a scrappage certificate.
Also read: Nitin Gadkari assures India Auto Inc of a helping hand to tide over troubled times
RELATED ARTICLES