Schaeffler may leverage PLI benefits to add new capacity
The development is keen to put up new capacities in motor or ECU manufacturing considering the increasing momentum in e-mobility adoption in the country.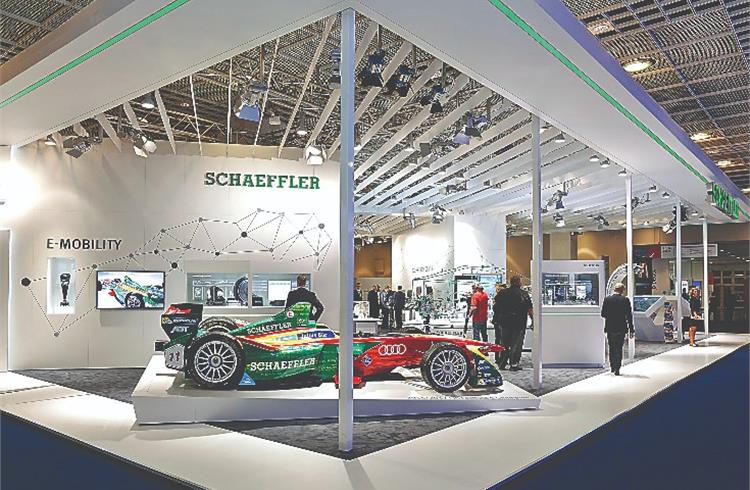 Schaeffler (India) which makes a vast range of ball bearings, cylindrical roller bearings, spherical roller bearings and wheel bearings sold under the FAG brand, is likely to advance some of its planned capex totalling around Rs 800 crore for current fiscal and next year as the company looks to take advantage of recently announced production-linked incentives (PLI) scheme.
The development is keen to put up new capacities in motor or ECU manufacturing considering the increasing momentum in e-mobility adoption in the country. With the government displaying its intentions to strongly push adoption of electric vehicles, Schaeffler's management remains focused on early adopter categories to EV transition such as two-wheeler and three-wheeler before expanding its horizons to passenger vehicles, the company's top leadership said .
According to Harsha Kadam, Managing Director, Schaeffler India, "All the applications under focus in the PLI scheme are for the emerging technologies such as electric vehicles, its components and subsystems amongst others." The company, he said, has the capabilities to participate both in the electric vehicle technology as well as in the fuel cell and hydrogen space.
In 2021, Schaeffler had signed an MoU with Tamil Nadu government for setting up a plant, the land for which is expected to be acquired in the current year. The new facility is likely to be commissioned in 2023 even as the company looks forward to increasing its localisation from current levels which stands at about 74.2 percent.

Schaeffler's zero emmision concept vehicle unveiled in 2019.
Commenting on the company's performance amidst the current headwinds from supply chain issues and emerging geopolitical situation, Kadam said, " Our balanced business portfolio with a traction in our exports segment helped us continue the momentum".
Schaeffler India reported a net profit of Rs 207 crore during the first quarter of CY22 as against Rs 139.5 crore in the first quarter of CY21, up by 48.4 percent. Within the company's overall product portfolio, while automotive technologies contributed with Rs 35.2 crore, an increase of 6.1 percent while the automotive aftermarket, on the other hand, chipped in with 15.5 percent growth at Rs 16.8 crore.
In terms of total revenues, Schaeffler reported Rs 1,568 crore during the first quarter of CY22 which translates to 19 percent higher than the similar period last year, and 2.9 percent higher than the preceding quarter. About 39 percent of the company's revenues during the first quarter of CY22 came from the auto segment and nearly 8 percent from the automotive aftermarket segment.
Even as the company is focused on exports, Satish Patel, Director Finance & Chief Financial Officer, Schaeffler during an investor call on April 27, clarified that it remains largely for the industrial sector and not for the automotive sector. The reason, he pointed out, is that the auto sector across the globe prefers having localised manufacturing as OEMs expect 'just-in-time' deliveries. "This is a very common parlance across the globe and that is how it works also in the auto component sector in India where we operate in both automotive OEM as well as aftermarket which is largely localised," said Patel.
Schaeffler India has manufacturing plants in Maneja and Savli (Vadodara), a plant at Talegaon near Punewhich makes engine and powertrain components for front accessory drive system, chain drive systems, valve train, gear shift systems and a range of needle roller bearings and elements, under the brand INA. The fourth manufacturing location at Hosur, producing a wide range of clutches and hydraulic clutch release systems for passenger cars, LCVs and HCVs and tractors is sold under the LuK brand.
RELATED ARTICLES