Ramkrishna Forgings to take majority stake in EV parts company Tsuyo
New Delhi-based Tsuyo Manufacturing currently produces BLDC motors and compatible controllers for EVs; strategic investment aims to expand portfolio to e-axles and differentials.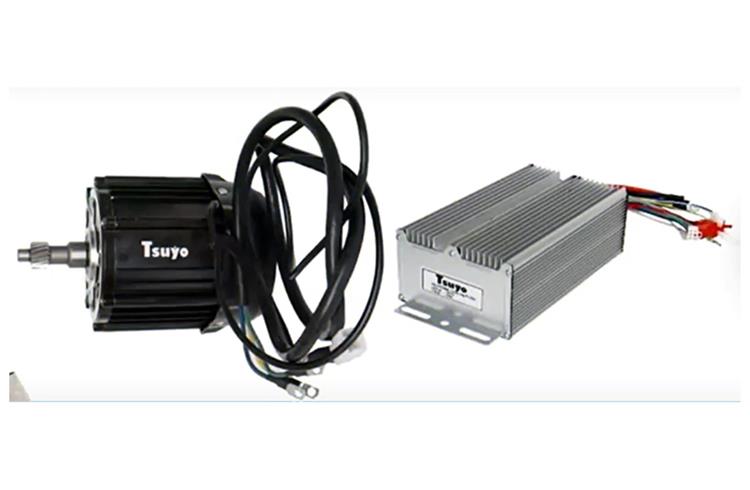 Ramkrishna Forgings, a leading supplier of rolled, forged, and machined products, has approved an investment to acquire up to 51% of Tsuyo Manufacturing, a New Delhi-based start-up company engaged in manufacturing powertrain solutions for electric vehicles.
Tsuyo Manufacturing, which has two plants in Greater Noida and is a subsidiary company of JYVA Engineering, manufactures a varied range of BLDC / PMSM / AC induction-type motors and compatible drives for EVs and different applications including on-road and off-road. The company manufactures and supplies these products for EVs including e-autos, e-rickshaws, e-carts and e-Loaders. Its portfolio covers product from 1000 W to 6000 W solutions. Tsuyo, as per its website, is a supplier to leading e-three-wheeler OEMs in India and it also exports to some Asian countries.
Ramkrishna Forgings plans to invest around Rs 100 crores over the next five years with a view to generate a turnover of around Rs 500 crores by the end of the fifth year. The proposed investment is aimed at enabling Tsuyo to use the technological expertise and manufacturing skills of both organisations to enhance its product portfolio and expand its facilities for the manufacture of motors, controllers, e-axles and differentials.
Commenting on the acquisition, Lalit Khetan, whole-time director and CFO, Ramkrishna Forgings said, "We believe that this strategic investment will enable us to further advance our commitment to supporting the growth of EVs in India and beyond. We are excited to be partnering with Tsuyo and this acquisition will significantly improve our capabilities and expand our market share in the evolving EV segment. This transaction also brings numerous synergies that solidify our position as one of the top providers of forging solutions."
RELATED ARTICLES