Odisha, Meghalaya latest states in India to roll out EV-friendly policies
Both Odisha and Meghalaya have announced incentives for EV adoption, EV manufacturing as well as battery assembly operations.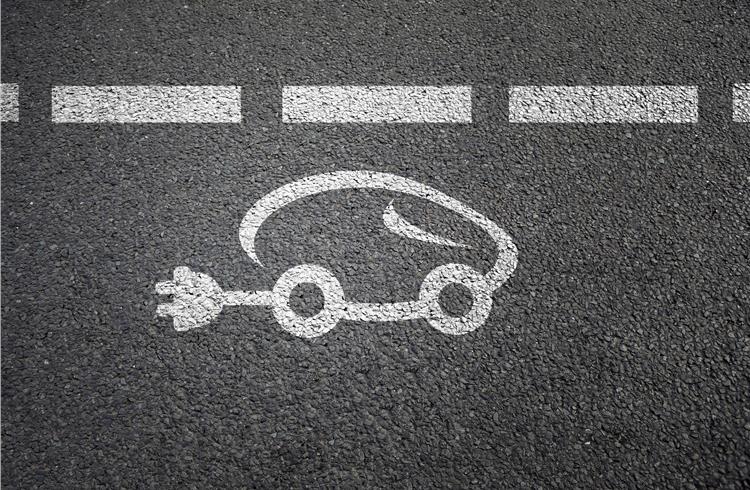 Odisha and Meghalaya have become the latest states in the country to roll out an Electric Vehicle policy. The overall aim is to promote "adoption, adaptation, research & development apart from facilitating growth in employment for circulation among the stakeholders and general public.'
They follow the various state EV policies proposed/drafted by Delhi, Maharashtra, Andhra Pradesh, Bihar, Chandigarh, Haryana, Karnataka, Kerala, Madhya Pradesh, Punjab, Tamil Nadu, Telangana, Uttar Pradesh and Uttarakhand.
The Odisha EV draft policy says the state aims to target electrification of two-, three-wheelers and light motor vehicles with an aim to achieve 20 percent adoption of EVs by 2025. The state will also promote manufacturing of EVs and its components including battery in the state. In addition, it will also promote innovation and facilitate R&D in the areas relating to EVs and batteries, along with supporting job creation related to driving, selling, financing, servicing, manufacturing and charging of electric vehicles.
Key highlights of Odisha state EV policy
Subsidy on purchase of two-wheelers (up to Rs 5,000), three-wheelers (up to Rs 12,000) and four wheelers (Rs 100,000).
Interest-free loan for state government employees for purchase of EVs.
Government departments/offices to give preference for EVs for official use.
Municipal authorities to provide subsidised parking for all personal EVs. 10% subsidy (maximum Rs 20 lakh per vehicle) for passenger buses registered in the state.
100% State-GST on sale of e-buses and goods carrier sold and registered in Odisha to be reimbursed.
Exemption on road tax and registration fees for the first four years.
Interest subvention of 5% on loans for purchase of electric buses and goods carrier.
Individuals and fleet owners to be given purchase incentive of Rs 30,000 to the first 5,000 electric goods carriers.
To promote EV manufacturing operations in the state, there will be SGST reimbursement for manufacturing of EVs. The government of Odisha will also explore possibilities of entering into MoUs with lithium-cell manufacturers to set up battery assembly plants in the state. In terms of charging infrastructure, there will be a grant for purchase of charging equipment up to Rs 5,000 for the first 20,000 charging points. Building bye-laws shall be made for all new homes and workplaces to make them EV-friendly with additional power load equivalent to the power required for all charging point.
Odisha is also inviting energy operators to set up charging and battery swapping stations across all cities and along the national and state highways in phases by porting and providing locations at bare minimum rental lease. A list of such locations is to be announced. The government will also provide capital subsidy of 25% to the selected energy operators for the charger installation expenses. A special subsidy shall be allowed for first 500 charging stations. In addition, the government will also encourage battery recycling to ensure no harm to the environment in inflicted.
Meghalaya also plugs in, EV Policy highlights
The state of Meghalaya, which on October 31, 2020 had only 6 EVs, has also unveiled an EV Policy. While the overall population in the state is comparatively less than many other states, it hasn't deterred the government's vision to promote green mobility.
The state government says it is committed to provide the requisite impetus towards adoption of at least 15 percent EVs in 5 years in Meghalaya, by providing incentives to a limited number of early EV adopters. The government will provide total subsidy of Rs 25.42 crore for purchase of EVsin the state.
Purchase subsidy of Rs 10,000 per KWH for the first 3,500 e-two-wheelers and Rs 4,000 per KWH for the first 200 e-three-wheelers.
Rs 4,000 per KWH subsidy for four-wheelers for the first 30 strong hybrid four-wheeler EVs.
Purchase subsidy of Rs 4,000/- per KWH for the first 30 e-buses purchased and registered in the state.
It will also encourage setting up charging stations based on PPP model.
The state tourism department is to identify tourist spots where tourists can avail transport services in an environmental-friendly manner by exclusively using EVs.
The government will promote plying of EVs in industrial estates, export promotion parks and technology parks.
Priority registration to be provided to EVs over ICE vehicles by RTOs.
In case the government decides to implement an 'Odd-Even' system for plying of vehicles to curb pollution, EVs will be exempted.
Reserved parking slots for EVs at key locations and registration fees and road tax to be waived for all types of EVs.
The Meghalaya government will also promote setting up of battery recycling business and EV-related skill courses in collaboration with research institutions. Focus on skill development in light and precision assemblies, electrical powertrains and mechatronics which shall contribute towards improving the entrepreneurship ecosystem in the State. The skilling will provide a manpower pool to cater to service centres, retrofitting and recycling of used batteries.
RELATED ARTICLES