M&M plans to introduce ADAS 2+ level for ICE, electric
The company is trying to create synergies with related party transactions  for entities such as Swaraj Engines, Classic Legends and other, that will come up for shareholder approval on Friday, 22 July .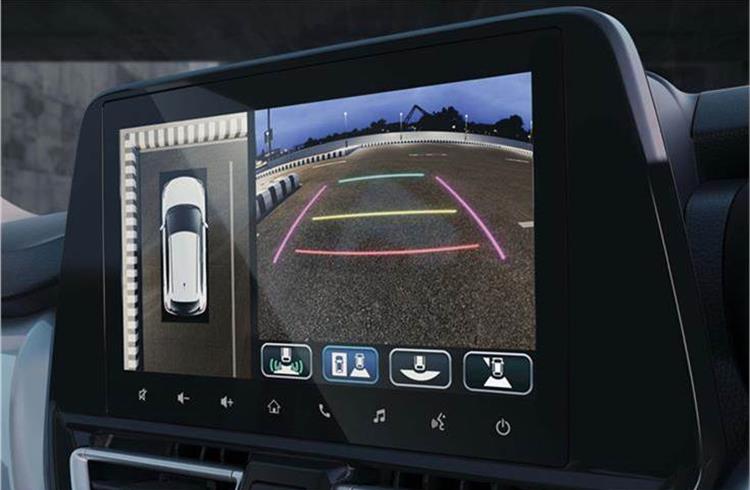 Mahindra & Mahindra is in the process of implementing ADAS 2+ levels for both its ICE as well as upcoming Born Electric range. The ADAS 2+ was introduced partially on the XUV 700 an in its new avatar now has features that Tesla, for example, has for robo-taxis or the Nissan Skyline that enables hands-free driving on Japan's highways or what is called "full self-driving".
Such advancements are in line with the Mahindra Group's FUTURise theme, said Chairman Anand Mahindra in its Annual Report which will be discussed and put up for approval on 22nd July.
Explaining the FUTURise theme, the chairman said it embodies the three critical pillars to achieve the scale of "our ambition and to thrive in this fast-changing world".
"We must maintain fiscal discipline and cost control, accelerate growth in our core businesses, and focus on value creation by scaling our growth gems, seeding digital platforms and through partnerships," he added.
With the key operative words being partnerships and collaboration, the Mahindra Group will now collaborate with its other entities to unlock synergies with a series of related party transactions (RPTs) that are to be put up for shareholder approval from the current fiscal to fiscal 2027. Some of these include RPT of Mahindra Logistics, Swaraj Engines (a part of Mahindra Tractors), Classic Legends, Mahindra Electric Mobility, Tech Mahindra and Mahindra CIE Automotive Limited that will be of the order of Rs 2000 crore each, and not exceeding 2 percent of the Annual Consolidated Turnover of the company.
Mahindra USA, Inc. (MUSA) and Mahindra Finance USA LLC (MFUSA have sought RPTs worth Rs 8000 crore. The collaboration will continue to accelerate the company's position in an attractive and growing market, the report states. These transactions not only help flow of credit to dealers and end customers, but also ensure consistent flow of funding without interruptions to MUSA, according to the company's annual report.
The Annual Report also highlighted the reduced compensation from Rs 8.3 crores annually taken by Group Chairman in FY21 to Rs 1.98 crore having taken a mentoring role as Non-Executive Chairman last November. Quoting the Nobel Prize winner, Dennis Gabor, Mahindra said, "The future cannot be predicted, but futures can be invented." He explained that today it's a must for businesses to assert a point of view on how to best respond and shape the future. "'Rise' is our North Star. We aim to drive positive change in the lives of our communities. When they Rise, so do we," he said.
Customer experience and safety
M&M also said that it is committed to expanding its vision on advanced technology, focusing on customer experience and customer safety but not limited to green vehicle active safety systems, advanced driver assistance systems, advanced automotive electronics, light weighting technologies, enhanced vehicle dynamics and connected vehicle technologies.
In the Farm Equipment Sector, the company said that its technology offers best-in-class mileage with high max torque 3-cylinder engine, high precision hydraulics, smart combine harvesters, smart connected implements and hill farming. This, it said, would enable the company to retain its competitive edge in the market in the coming years. "We want to build a future-ready enterprise and technology will play the role of a key enabler. Newer technologies will fuel businesses of the future including our ambitious Born Electric Vehicles, "he said.
On the FES front, M&M which recently completed its acquisition of Sampo is targeting a greater share in the speciality harvester business in Asia, Africa, the EU and Latin America with the Indian automaker hiking its stake in its Finland-based arm Sampo Rosenlew Oy to 100 percent. In December 2020, M&M upped its stake in combine harvester maker Sampo Rosenlew Oy to 79.13 percent with the acquisition of additional 1,050 shares for Rs 31.15 crore. Sampo is known for its mid-sized combine harvesters in markets such as Europe and North Africa. It is also a joint venture partner of M&M for combine harvesters in Algeria.

Mahindra's scale in tractors and Sampo's expertise in combine harvesters allow both companies to offer a broader product portfolio to address the needs of farmers in various countries. Sampo clocked a turnover of euro 52 million in the fiscal year ending March 31, 2022.
For the year under review, M&M said it has filed for 149 patent applications and cumulatively the firm has filed 1,740 patent applications so far.
RELATED ARTICLES