Mercedes-Benz India sells 4,857 cars in H1 2021, notches 65% growth
Luxury car market leader on a roll, rides wave of demand on the back of new models and improving consumer sentiment.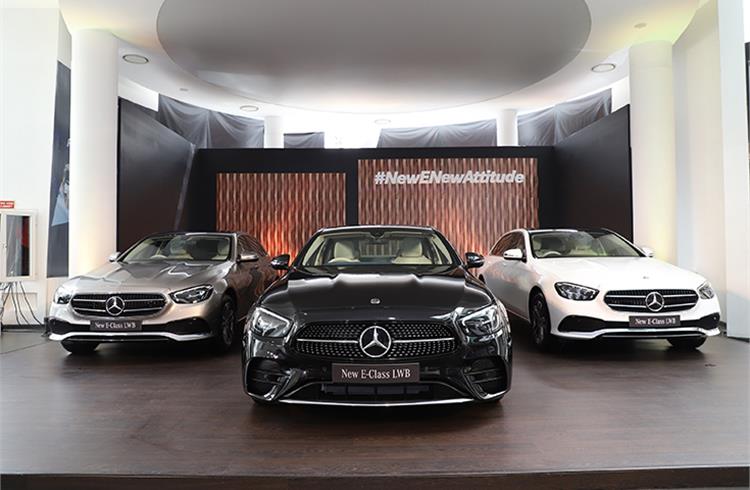 Luxury car market leader Mercedes-Benz India has announced it has retailed 4,857 units in the January-June 2021 period. This constitutes robust 65% year-on-year growth (January-June 2020: 2,948 units).
This sales performance has been driven by new product introductions. The company says June 2021 retail numbers are the first signs of a strong recovery in customer sentiments influenced by factors like new product portfolio and gradual unlocking of markets leading to an uptick in economic activities.
While the A-Class Limousine, New E-Class, AMG A 35 4M, New GLA, AMG GLA 35 4M, GLS Maybach 600 and New S-Class are seeing a good market response, there is strong demand for top-end Mercs like the GLS Maybach 600, New S-Class along with AMGs. Meanwhile, the LWB E-Class remained the single highest selling model for Mercedes-Benz followed by the GLE luxury SUV. The company says, "Strong order intake for EQC indicates a sustained customer interest for India's first luxury EV."
Online sales continue their prominence with 20% penetration in H1 2021 sales. In the April-May lockdown period, online sales penetration was at 35% while there were more than 25,000 leads generated by online sales alone, in H1 2021.
According to Martin Schwenk, MD and CEO, Mercedes-Benz India, "Our H1 2021 sales growth is in line with the market sentiments and strongly underlines a continuing high customer demand for models. We have built a solid order bank on the back of new launches and it is highly satisfying to witness an all-round rise in demand for our products across the portfolio. Starting from the A-Class Limousine to the GLS Maybach and the AMG, customers have highly appreciated our product launches by strongly preferring a Mercedes-Benz and an AMG over other models; reiterating their confidence and trust in our product portfolio and customer oriented market strategy."
"The demand for all our products in June, were in particular strong. We have ramped up our production and sales from July, to match the great customer feedback on our models," added Schwenk.
Mercedes-Benz India says production has been gradually ramped up from July and designed flexibly in order to be able to react to current developments.
ALSO READ: Mercedes-Benz sales rise 25% to 1.18 million units in first half 2021
RELATED ARTICLES