Matter sets up design and software centre at Pune
The Centre will have a team of over 100 designers and developers and the company aims to treble the team in the near future
Ahmedabad- based battery manufacturer, which recently announced that it will launch its first electric motorcycle said it has opened a design and software centre in Pune that will handle its future concepts in electric two wheeler designs and focus on innovation from customers' standpoint
Saran Babu, Co-Founder and CDO, Matter, said, "Our new design centre will inspire and enable the amalgamation of design and technology innovation to redefine product design and user experience."

Matter will leverage its design & software centre to create to evolve into an intuitive and experiential world said CEO & Founder Mohol Lalabhai

The Pune-based Centre will house digital and physical Clay Modelling Labs, Colours, Materials, Finishes, Graphics & Accessories Labs, Human Machine Interaction (HMI) prototyping labs, VR Modelling & Mixed Media Interaction Labs, and physical presentation spaces as well.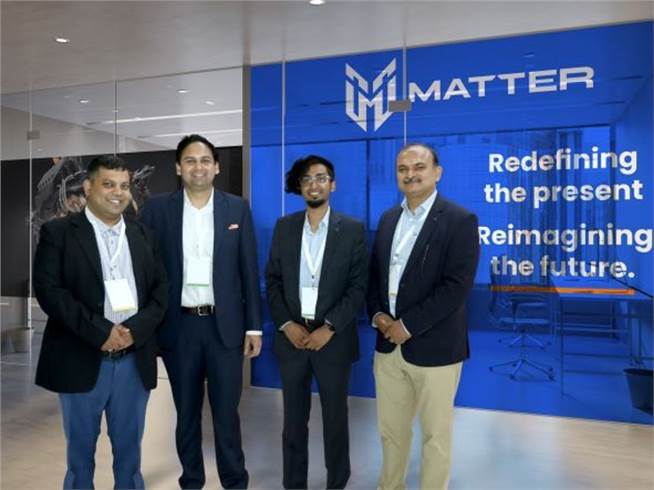 Matter has raised US$ 10 million (Rs 78.30 crore) in fresh funding
The facility is also expected to house industrial designers, experience designers, new media designers, researchers, and software engineers, the company said in a media statement.
Earlier this year, Matter unveiled its MatterEnergy 1.0 and MatterDrive 1.0, battery pack and motor with core characteristics such as an Integrated Intelligent Thermal Management System including active liquid cooling and a Super Smart Battery Management System.
The company recently unveiled a new logo.
RELATED ARTICLES