Maruti Suzuki bookings see uptick in December, will close FY2017 with 10% YoY growth
Following a 20 percent dip in passenger car bookings after the demonetisation strategy was announced, Maruti has reported a 7 percent year-on-year growth in new bookings for the first 22 days of December.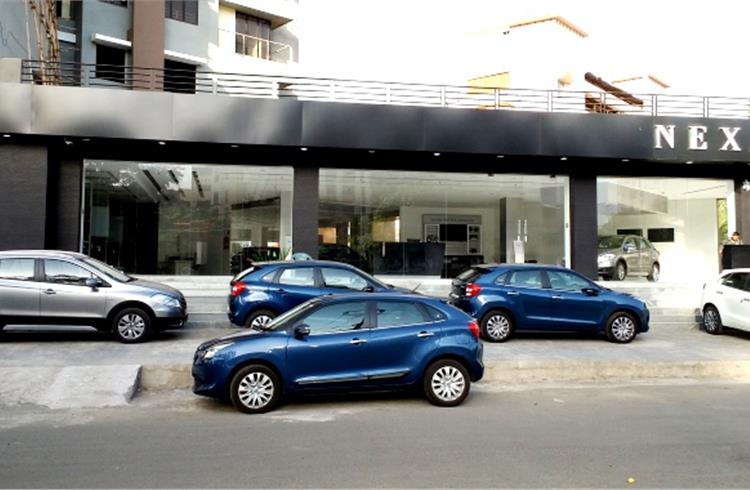 Following the government's demonetisation announcement on November 8, Maruti Suzuki India had seen a 20 percent dip in passenger car bookings during the month. Retail sales were also lower compared to November 2015.
However, cumulative October and November 2016 numbers saw a year-on-year growth of 6-7 percent. Till December 22, 2016, Maruti car bookings are reported to be higher by 7 percent compared to last year.
This was revealed by RC Bhargava, chairman of Maruti Suzuki India, at a media interaction today in New Delhi. He said a little uncertainty and concern followed the demonetisation announcement which led to a drop in car bookings but now the trend shows that it is going back to what it used to be earlier. "Cash availability is also much better now," said Bhargava.
Maruti Suzuki's True Value used car business, which witnessed a decline in November, still continues to be in the same mode in December albeit the rate of decline is lower. "Since 80 percent of new car sales are financed while only 40 percent of used car sales are funded by financial institutions, interest rates are a couple of points higher for used cars than for loans on new cars," said Bhargava.
Since people prefer to put their own money in buying second-hand cars, this market has slowed down after the cash crunch and still continues to be in negative territory.
However, Maruti's wholesales to dealers are on target and in line with what it had planned for December. The carmaker plans to minimise dealer stocks by the month-end as typically consumers in India are not keen to buy old stock in January. During December, Maruti dealers have been left with a stock of 50,000-60,000 cars. "The initial negative impact has reversed so there is no real cause of worry," said Bhargava.
Meanwhile, rural market sales have escaped the brunt of the demonetisation drive and in fact grew by 11 percent for Maruti during November and in December 2016 were up by 18 percent compared to December 2015. This, according to Maruti, is due to rural sales being less funded by institutions compared to urban car sales. Also the rural populace, which is mainly into agriculture, does not have to pay income tax and is able to make purchases with individual funds. Only 50-60 percent of the rural sales are currently financed compared to 80 percent in urban areas.
The rural markets have posted a 14 percent year to date growth recovering on the back of a good monsoon, good agricultural growth and more disposable income in the hands of people. At present rural markets contribute 30 percent of the total sales of Maruti.
Baleno and Vitara Brezza the growth drivers
For Maruti Suzuki, 2016's sales rode primarily on the back of the upsurge in Baleno and Vitara Brezza demand due to which the Japanese carmaker had to cut production of other models like the Swift and Alto. "Till November, each of our cars had a waiting period but the entry level market has experienced lower growth than last year," added Bhargava, hastening to say that it was not due to any impact of demonetisation. The company raised its market share by 0.1 percent during November overall.
The Vitara Brezza, available only with a diesel engine, has been selling in huge numbers and has sold around 85,000 units since its launch in March 2016. At present, petrol cars account for 65 percent of Maruti Suzuki's stable with 35 percent contributed by diesel.
The maximum impact of the cash crunch is visible on Omni and Eeco van sales that have witnessed a decline since they are dual-purpose vehicles – serving both commercial and personal areas.
Maruti Suzuki says till November it was recording double-digit growth. "In the worst-case scenario, the fiscal will end not very different from a 10 percent growth," maintains Bhargava, saying that even Hyundai has said it will meet its budgetary targets. The carmaker currently pitches in with 50 percent of the industry's sales.
Hence, the carmaker does not plan to change its new model launch programme with the Ignis to be launched on January 13 with the Baleno RS to follow by end- February and early March 2017.
Suzuki Motor Corp's Gujarat plant is on track and will start manufacturing and selling cars from February 2017. It is targeting sales of 10,000 units in FY2017.
To invest Rs 2,000 crore in Phase II at Rohtak R&D Centre
Meanwhile, the company's R&D centre at Rohtak has seen an investment of Rs 1,700 crore till March 2016. CV Raman, executive director – engineering, said the test track has been set up with all testing facilities and will be ready by end-2019. These will attract an additional investment of over Rs 2,000 crore in phase II, taking up the total investment to about Rs 3,700-3800 crore. Following on the heels of the Vitara Brezza, which was designed and engineered in India, future models will be more of the Brezza-type, said Bhargava, offering a cue to what's next from India's largest carmaker.
You may like:
- Maruti Suzuki to ramp up hybridisation to meet future fuel efficiency norms
- Top 10 Passenger Vehicles in November 2016
RELATED ARTICLES