Mahindra sells 46,312 tractors in October, up 17%
Mahindra reports a 2 percent gain in exports by sending out 1,064 units.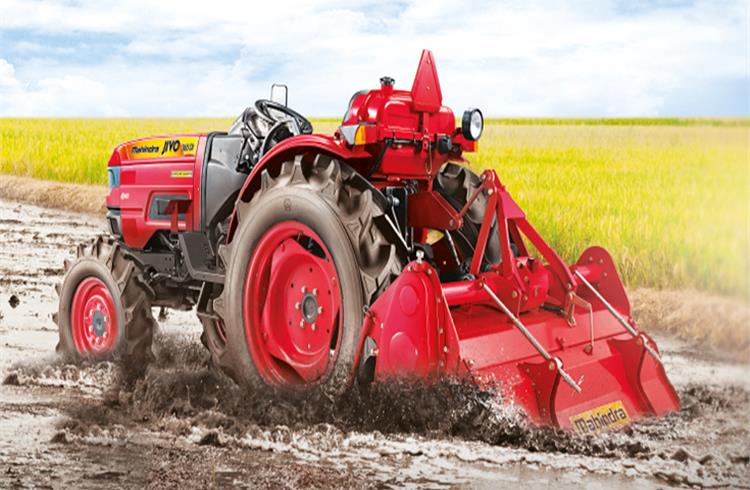 Mahindra & Mahindra Farm Equipment Sector (FES), a part of the $ 20.7 billion (Rs 150,706 crore) Mahindra Group, today announced its tractor sales numbers for October 2018. Domestic sales in October 2018 were at 46,312 units, as against 39,516 units during October 2017. Total tractor sales (domestic + exports) during October 2018 were at 47,376 units, as against 40,562 units for the same period last year. Exports for the month stood at 1,064 units.
In the period of April to October, Mahindra sold 217,574 units in the domestic market, a YoY growth of 10 percent (198,474 units in the same period last year). Including the export, the total figure has been reported as 226,205 units which is 19,264 units more than the previous year figures.
Commenting on the month's performance, Rajesh Jejurikar, president - Farm Equipment Sector, Mahindra & Mahindra said, "We have sold 46,312 tractors in the domestic market during Oct 2018, a growth of 17 percent over last year. Demand gained momentum with the onset of the festival season. In the exports market, we sold 1,064 tractors in Oct 2018, a growth of 2 percent over last year. All our plants operated at full capacity, to help us meet the festive demand."

RELATED ARTICLES