Mahindra & Ford ink MoU to exploit new mobility opportunities
While mobility, electrification and product development are key areas of potential cooperation, the three-year alliance also facilitates Mahindra's expansion into other emerging global markets.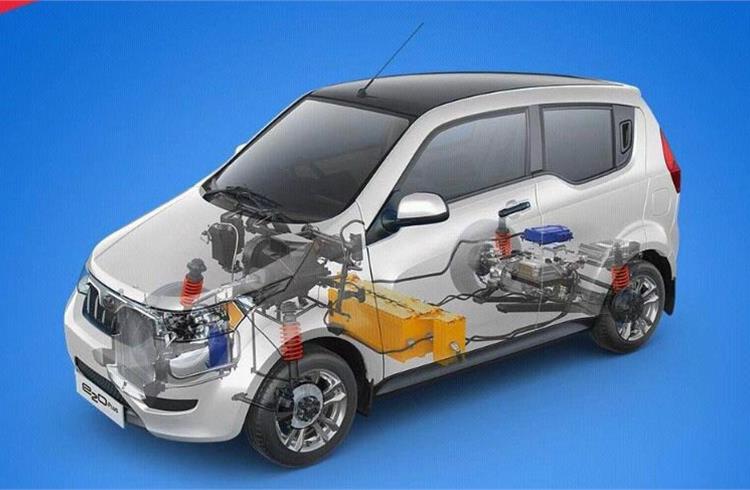 Mahindra & Mahindra and Ford Motor Co have announced their intent of exploring a strategic alliance aimed at leveraging the benefits of Ford's global reach and expertise and M&M's scale in India and its operating model. It's a return of sorts for the two automakers, which had a joint venture in India in 1995 which lasted for a decade and had launched the Ford Escort sedan.
As per the MoU signed today by the two companies, the areas of potential cooperation are mobility programs, connected vehicle projects, electrification, product development, sourcing and commercial efficiencies, distribution within India, improving Ford's reach within India and also facilitating Mahindra's expansion into other emerging global markets.
As per the joint statement, teams from both companies will collaborate and work together for a period of up to three years. Any further strategic cooperation between the two companies will be decided at the end of that period.
"Ford is committed to India and this alliance can help us deliver the best vehicles and services to customers while profitably growing in the world's fifth largest vehicle market," said Jim Farley, Ford executive vice-president and president of Global Markets.
"Our two companies have a long history of cooperation and mutual respect. The memorandum of understanding we have signed today with Mahindra will allow us to work together to take advantage of the changes coming in the auto industry. The enormous growth potential in the utility market and the growing importance of mobility and affordable battery electric vehicles are all aligned with our strategic priorities."
Dr Pawan Goenka, managing director, Mahindra & Mahindra, elaborated: "The changes facing the automotive industry globally are triggered by the accelerated rise of new technologies, sustainability policies and new models of urban shared mobility. Given these changes, we see the need to anticipate new market trends, explore alternatives and look for ways to collaborate even as we compete and build powerful synergies that will allow rapid exploitation of the exciting new opportunities. Today's announcement builds on the foundation laid through our past partnership with Ford and will open opportunities for both of us."
M&M, which has been the mainstay of the UV market in India over the decades and the sole player with a portfolio of electric vehicles, also has a majority stake in Ssangyong Motor Company in Korea. It has forayed into the shared mobility space with investments in ride sharing platforms in the USA, and is developing products like the GenZe, the world's first electric connected scooter.
Ford, which was among the first global automakers to enter India in 1995 and is currently the No. 1 exporter in India (April-August 2017), manufactures vehicles and engines at its manufacturing facilities in Chennai, Tamil Nadu and Sanand, Gujarat.
For Mahindra, Ford could possibly be the key to the US, a market it has long tried to enter. Its plans of selling utility vehicles in the country hit a rough patch around a decade ago.
Mahindra and Ford are no strangers to each other. The US carmaker's re-entry into India (earlier stint from 1926 to 1954) was in 1995 as Mahindra Ford India, a 50-50 joint venture with Mahindra & Mahindra, which produced the Ford Escort which found moderate success in India. However, the partnership ended in 2005 when Ford decided to go solo in India.

Mahindra hasn't found long-term success with other manufacturers either. The carmaker's partnership with Renault lasted five years during which it built and sold the Renault Logan. Its commercial vehicle partnership with US truck-maker Navistar ended after seven years.
Fuelled by the fast-changing trends in the auto industry, many auto majors have announced potential partnerships but few have managed to see them through. Volkswagen and Suzuki had envisaged a global alliance, with Volkswagen having a keen eye on Suzuki's India business. The partnership, however, ended in a bitter split. The Volkswagen Group, too, recently called off a planned partnership with Tata Motors where the German brand was to use the Indian car maker's new Advanced Modular Platform to build low-cost cars for the Indian market.
(With inputs from Nishant Parekh)
RELATED ARTICLES