Kia India guns for speedy sales in FY2022, launches refreshed Seltos and Sonet
The refreshed Seltos (Rs 995,000) and Sonet (Rs 679,000) get 17 and 10 new enhancements respectively, which includes paddle shifters for automatic variants.
Refreshed Seltos, priced Rs 995,000 upwards, 17 enhancements including iMT tech on 1.5 petrol and safety features like ESC, VSM, BA and HAC as standard on lower variants too.
Refreshed Sonet, priced Rs 679,000 upwards, gets 10 enhancements. The Sonet sold 63,717 units in FY2021.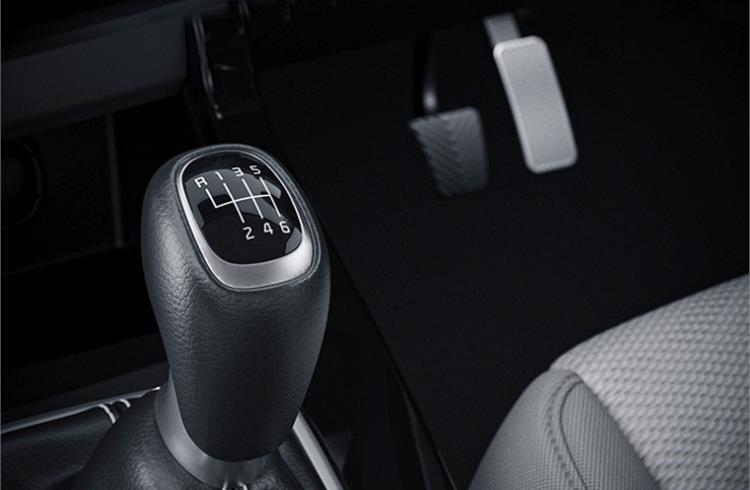 First-in-segment intelligent manual transmission to debut on the refreshed edition of Kia Seltos 1.5 petrol.
Updated Seltos and Sonet get paddle shifters, which facilitate quick gear shifting and a sportier and more responsive driving experience.
Kia India has launched refreshed editions of its best-selling products – the Seltos and the Sonet. The two SUVs, which are its first products to wear the new logo, get paddles shifters for automatic variants and some existing features from higher variants have filtered down to lower variants. The refreshed Seltos and Sonet have starting prices of Rs 995,000 and Rs 679,000 (ex-showroom, all-India) respectively.
Additionally, Kia has intruded its iMT (intelligent Manual Transmission) technology on the refreshed Seltos, which is going to be segment-first, and will be available in the 1.5 petrol HTK+ variant.
Kia India has also introduced yet another premium variant on the refreshed Seltos – 1.4T-GDI Petrol GTX (O). For the refreshed Sonet, the most popular HTX trim will now be available with Automatic options – HTX 7DCT (1.0T-GDI Petrol) and HTX 6AT (1.5 Diesel).
Commenting on the launches, Kookhyun Shim, MD and CEO, Kia India said, "The refreshed Seltos and Sonet editions mark the first steps towards our transformation in India. The evolving needs of the customers are at the heart of our product strategy. Since launch, the Seltos and Sonet have been creating benchmarks in their respective segments, and with the additional variants, safety and convenience features, we are taking the game a notch higher."
Paddle shifters and iMT tech
Among the key highlights of the two refreshed models is the paddle shifters which help the driver in quick gear shifting and facilitating a sportier and more responsive driving experience. Paddle shifters will now be available in the GTX+ 1.5D 6AT and 1.4T-GDI 7DCT variants in the refreshed Seltos, and in all automatic variants in the Sonet.
After the successful launch of iMT in the Sonet and seen its very high market acceptance, Kia has extended it to the Seltos as well in the 1.5 Petrol HTK+ variant. This offers fatigue-free driving thanks to the absence of a clutch pedal and still gives the same driver control as a conventional manual transmission.
Seltos gets 17 new enhancements . . .
The refreshed Seltos has been updated with 17 new enhancements like first-in-segment Smart Pure Air Purifier with 'Virus and Bacteria' Protection, Remote Engine Start in Manual transmission, Wireless Phone projection to help the customers to project their phone screens on the car's touchscreen, Over the Air (OTA) map updates, Additional Voice Commands on UVO connected car system including Sunroof Open & Close, Driver Window Control which adds to the overall convenience.Lower variants now get Electronic Stability Control (ESC), Vehicle Stability Management (VSM), Brake Assist (BA), Hill Assist Control (HAC) features as standard. There are also multiple new seat material and colour options.
. . . and 10 for Sonet
The refreshed Sonet has been updated with 10 new enhancements like the Rear Door Sunshade Curtains, Voice command for Sunroof Open & Close and, like its sibling Seltos, gets safety features like ESC, VSM, BA and HAC for lower variants.
Kia on a roll in India
Kia Motors India, which has been on a roll in the market, sold a total of 155,686 units in FY2021, notching handsome 83% YoY growth and substantially increasing its UV market share to 14.68% from 8.98% a year ago.
The Seltos, Kia's vehicle of entry into India, remained its best-seller with 89,173 units, followed by the Sonet with 63,717 units and the Carnival MPV with 2,796 units. Kia's strong performance means it has unseated Mahindra & Mahindra from the No. 3 position, breasting ahead by a mere 156 units.
The Korean carmaker is eyeing speedy growth this fiscal in India. Despite the unfolding challenges of supply chain constraints and the return of the pandemic, the company is optimistic of achieving about 30 percent year-on-year growth this fiscal – a little over 200,000 units in the domestic market in FY2022. The refreshed Seltos and Sonet are model strategies designed to achieve just that.
ALSO READ
Kia India guns for 30% growth in FY2022, to ramp up production by July
RELATED ARTICLES