India Auto Inc responds to Budget 2021
For India Auto Inc, which was hoping for massive reforms that could help repair the damage witnessed in 2020, the budget has received a mixed bag of response.
India Auto Inc responds to Budget 2021
India Auto Inc responds to Budget 2021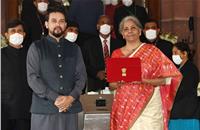 The Finance Minister of India, Nirmala Sitharaman presented the Budget 2021, which has been looked upon wishfully by all-industries alike. For India Auto Inc, which was hoping for massive reforms that could help repair the damage witnessed in 2020, the budget has received a mixed bag of response. Here's what India Auto Inc thinks of the Budget 2020-2021.
KENICHI AYUKAWA, PRESIDENT, SOCIETY OF INDIAN AUTOMOBILE MANUFACTURERS


"In a visionary budget, the government has adopted an expansionary stance with a thrust on infrastructure building with measures for efficiency improvement and increasing competitiveness. Good macroeconomic growth will translate to good auto sector demand. Specifically, the vehicle scrappage scheme has a good intent and the auto industry would be keen to work with the government on suggestions for maximizing benefits to environment and society."
DEEPAK JAIN, PRESIDENT, ACMA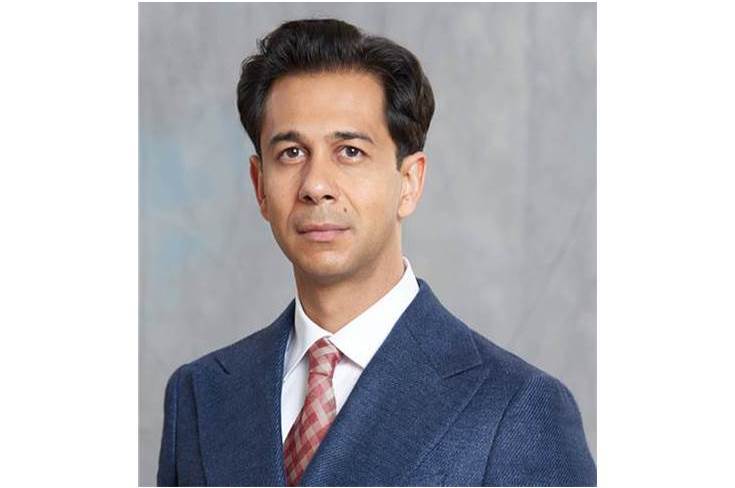 "The vision of an Aatmanirbhar Bharat enshrined in the Union Budget, coupled with the 'Sankalp' of 'Nation-First' will be the bedrock to propel us further as we redefine our economy in a post-pandemic world. Significant outlay for vaccination in the country will add to the confidence of a resurgent India. Announcements with regards increased spend on road infrastructure, voluntary scrappage policy, Research & Development and PLI among others, augur well for the automotive sector. Further, continued focus on building rural and agricultural infrastructure and prioritising agriculture credit growth will have long-term positive impact on rural demand for vehicles. Increase in basic customs duty on select auto components will encourage local manufacturing of such items. It is also heartening that the budget outlay for the MSME sector has been doubled compared to last year. The auto component industry is dominated by MSME and this will provide them the necessary succour as the industry recovers."
VINKESH GULATI, PRESIDENT, FADA


"FADA is happy to note that the Finance Minister has finally announced the much awaited Scrappage Policy, though voluntary to phase out old vehicles. If we take 1990 as base year, there are approximately 37 lakh CVs and 52 lakh PVs eligible for voluntarily scrappage. As an estimate, 10% of CV and 5% of PV may still be plying on road. We still need to see the fine prints to access the kind of incentives which will be on offer and thus have a positive effect on retail. The 6,575 km Highway works proposed in Tamil Nadu, Kerala, West Bengal and Assam and another 19,500 km work for Bharat Mala project will definitely add fillip to much-needed revival of commercial vehicles especially M&HCV segment. The government's reduction of customs duty on steel products to 7.5% will benefit auto OEMs. We hence expect the benefit to trickle down to end customers thus helping in boosting of demand. While we expected disposable income for individuals to increase with enhancement of IT slabs and depreciation benefit on vehicles for individuals, the same has not been taken into consideration."
DR. PAWAN GOENKA, MANAGING DIRECTOR & CEO, MAHINDRA & MAHINDRA


"This is a Budget with the head and the heart at the right place. As the industry was looking forward to, this is a growth-oriented Budget, with significant focus on healthcare and infrastructure, two areas where everybody wanted to see a lot of focus. I am glad that the scrappage policy has been acknowledged in the Budget and expecting the policy to be announced very soon. Though details are not yet out, when the policy comes out, it should have full incentive for scrapping and not just disincentivize for not scrapping. If I look at the tractor industry there is a lot of incentive on the agri economy and other agri businesses. Everyone is relieved that there is no Covid cess that has come in or any extra taxation, which is a good thing. We have also seen some bold moves in terms of Bad bank or ARC which were hoping. There is nothing much specific in terms of sectorial intervention, but that is fine since the Budget is focusing on overall growth and increasing denominator which should otherwise help all the sectors. Overall the Finance Minister has delivered a promised Budget that will go a long way and not just for 1 year."
GUENTER BUTSCHEK, CEO & MD, TATA MOTORS


"Budget 2021 is a progressive statement of intent and action that aims to both stimulate and sustain growth following an unprecedented year. The significant increase in overall allocation towards capital expenditure has been complemented with comprehensive measures to catalyse multiple levers- focus on rural, infrastructure investment, impetus to manufacturing, social welfare, entrepreneurship and digital - to enable overall holistic development. For the automobile sector, which is a significant contributor to India's GDP, there are multiple welcome announcements including a voluntary vehicle scrapping policy to phase out old and unfit vehicles, augmenting public transport system in urban areas, continuing focus on adoption of cleaner fuels, and enhancing outlays for developing road infrastructure and expanding the Swachh Bharat Mission."
VIPIN SONDHI, MD & CEO, ASHOK LEYLAND


"The Union Budget 2021 has several positive signals for the manufacturing sector and the commercial vehicles sector, which are core to the economy. I would like to mention four specific areas that we feel could provide the much-needed demand impetus to the CV sector. Firstly, the commitment to augment our country's road infrastructure with projects for building 8,500km of highways and economic corridors augurs well for surface and road transport. Secondly, a Rs 18,000-crore scheme to augment public transport in urban areas with the addition of 20,000 new buses in a PPP model would ensure cleaner and efficient public transportation and ease congestion. Thirdly, the assurance of implementing a voluntary scrappage policy, for 20 years for personal vehicles and 15 years for commercial vehicles is positive. This is good for the environment and good for setting in motion a circular economy. However, we await further details of the policy, as the industry had requested for an incentive based Scrappage policy for it to be effective. Lastly, the emphasis on rejuvenating the manufacturing sector with double digit sustainable growth is reassuring as manufacturing would be a big job creator. The thrust on R&D for National Priority Projects and the PLI scheme will be key enablers to attain our Prime Minister's vision for Atmanirbharta in the manufacturing sector."
GURPRATAP BOPARAI, MANAGING DIRECTOR, SKODA AUTO VOLKSWAGEN INDIA


"The union budget for 2021-22 presented by finance minister Nirmala Sitharaman, augers well to create capacity for developmental and growth in the country. Increased outlays in the road sector, infrastructure development and introduction of the voluntary vehicle scrappage policy will not only create a safer and environment-friendly auto sector but also drive replacement demand in the sector. The support announced for the rural economy and farm sector will be a big boost for wealth creation in the non-urban markets and increase the scope for auto demand in these regions. While further details of the prior announced PLI scheme is awaited, the same is expected to help the Indian auto industry to improve production efficiency and become self-reliant – 'atmanirbhar'. It is important to keep in mind that even in the coming financial year, the passenger vehicle market is unlikely to reach the level of 2018 and the much-required rationalisation of GST and cess to aid the auto industry was missing. Additionally, the increase in customs duty on certain auto parts to 15% will further increase input costs and prices for cars which depend on specialised components which cannot be manufactured locally due to unviable volumes."
MARTIN SCHWENK, MD AND CEO, MERCEDES-BENZ INDIA


"We welcome the policy stability that the budget provides to the industry by no new announcement of direct taxes, though we would have liked some reduction in compensation cess. It's good to see some positive movement through the scrappage policy and we also expect the capital expenditures to indirectly help the industry. The decision to spend more on infrastructure despite of the high fiscal deficit, will boost the overall economic revival and we should see positive impact on the PV market. However, the increase in the rise in auto component duties is unexpected in such revival period, and it will increase the production cost, leading to higher cost for consumers. There could have been further push towards e-mobility by lowering import duties on EV."
NIKUNJ SANGHI, CHAIRMAN, ASDC


"The Union Budget 2021 has given due importance to skilling and education which is a welcome move in today's skill-driven industry. The government's focus on supporting local manufacturing, skill development, and a heightened emphasis on job creation will lead to greater opportunities for the youth of the country. In addition to that, the partnership with the United Arab Emirates and Japan to promote industrial and vocational skills, techniques, and knowledge is a major boost for the sector. Also, since automotive is the biggest organised employer in the country, hence the realignment of the existing scheme of national apprenticeship training scheme for providing post-education apprenticeship training of graduates and diploma holders in engineering over Rs 3,000 crore is also a positive sign for automotive skilling. Overall, we believe that this renewed push on providing quality education and enhancing the skills of our youth will help India to achieve its objective of Atmanirbhar Bharat and will play a lead role in shaping the global economy in the future".
MANISH BHATNAGAR, MANAGING DIRECTOR, SKF INDIA


"Concentrating on the revival of the economy, this budget is totally one of its kind. Along with bringing cutting edge technology, increasing the demand for new commercial vehicle (CV)and Passenger vehicles(PV), creating new jobs, schemes like the PLI and voluntary scrappage policy are likely to to nurture and boost the Indian manufacturing industry to become an integral part of the global supply chains. Furthermore, ensuring liquidity in the economy and unhindered flow of capital, the package for roads and railways infrastructure is bound to give an impetus to the Covid-hit economy. The robust push to infrastructure including economic corridors, manufacturing and MSME's collectively, is likely to help boost demand for heavy & medium duty CV's".
WARREN HARRIS, CEO & MD, TATA TECHNOLOGIES

"With a significant outlay on Infrastructure spend and the much-needed Vehicle Scrappage policy, the government of India has finally set the tone for recovery of auto sector which has been significantly impacted by the pandemic. This will not only help boost the demand for production of commercial vehicles but also support the entire transportation ecosystem. Also, while it would have been good to see some more initiatives to promote electric vehicles in this budget, we are glad that the government has noted India's critical role in the global automotive supply chain post Covid-19. Specific initiatives through Production Linked schemes, creation of infrastructure for R&D and enabling skill development in new-gen technologies such as artificial intelligence (AI) and Machine Learning (ML) will help drive investment in Engineering and Research."
ARUN FIRODIA, CHAIRMAN, KINETIC GROUP


"There are some welcome features announced by the government like faceless assessment. I would like this to be extended to all permissions/returns required to start a new business and run the business. Digitalisation of interaction with government authorities will reduce corruption and improve the ease of doing business. Another welcome announcement is the correction of the inverted duty structure. The government has announced its intention to support the electric vehicle industry.
Our request would be:
Motor and controller are being imported at nil import duty. Domestically manufactured motor and controller should also be charged the same at nil duty.
Similarly, lithium battery cells are charged 5% import duty. The same rate should be allowed for domestically manufactured batteries
Instead of scrappage policy, which would be unwelcome, it may be a better idea to levy green tax on vehicles that are more than 15 years old
With the high cost of the battery, the electric vehicles are still more expensive than petrol-driven vehicles. My suggestion would be to increase the subsidy from Rs 10,000 per kWh to Rs 15,000 per kWh and continue it for the next 5 years.
In order to induce people to use electric vehicles, a sizeable number of amenity spaces should be reserved for charging stations. On the whole, the budget is a good compromise given that we need to fund our defence budget given the threat from China."
SUNJAY KAPUR, CHAIRMAN, SONA COMSTAR


"The initial reaction is a positive one, Over the next few days, as the interpretation kicks in, the implications of the Union budget will gain clarity. For now a Thumbs Up from me! A significant emphasis on healthcare and infrastructure is very positive. The major points that I'd like to touch upon, the highlights for me include, the positive step towards the roll out of scrappage policy with a defined 20-years for private vehicles and 15-years for commercial vehicles. There is an increase in custom duty by 15% on certain auto parts. The LIC IPO in 2022 was a long-awaited announcement. Along with that, a PSU bank, one Insurance company, and other disinvestment plans will lead to liquidity for the government. Air India, BPCL, SCI, CONCOR disinvestments to head to the finish line. And Niti Aayog structuring a next list of disinvestments is the government getting back to business is an upswing. The FDI limit increased significantly shows a promise to further India's presence on a global platform, 49% to 74% in the Insurance sector is a good leap in the positive direction. Removal of GST anomalies shows that they are fine tuning the GST implementation. An important announcement was the vaccine roll-out. In never dealt before situation, Rs 35,000 crore expenditure on vaccination is a much-needed step to bring confidence in our country to find a semblance of normalcy. The announcement of spending on infrastructure (Rs 118,000 crore for Ministry of Roads) is strategically well-allotted finding via the set-up of a professionally managed Development Finance Institution (DFI). As the network of public transports solidifies across Tier II cities, the usage of metros and public buses leads to an inevitable increase in job opportunities. The overall sense of relief with no increase in income tax, given the year that has gone by, rippled across and was seen as a reaction of the stock market."
DR. KESHAB PANDA, CEO & MD, L&T TECHNOLOGY SERVICES

"The move to provide greater impetus to India's manufacturing sector with outlay of almost Rs 2 trillion over the next five years is indeed a welcome move. We are hopeful, this will pave the way for enhanced adoption of digital engineering capabilities by domestic players, especially in the Industry 4.0 segment, to give them a global edge. With patents and innovations being at the core of our proposition as a pure-play engineering services provider, it was encouraging to know that Innovation and R&D was classified under the six pillars of focus for this year's union budget. Unlike last year where explicit mention to initiatives such as National Mission on Quantum Computing and Technology were announced, one would have hoped that this year's budget would have made provision for further focus."
ANIL KUMAR, PRESIDENT AND MD, SEG AUTOMOTIVE INDIA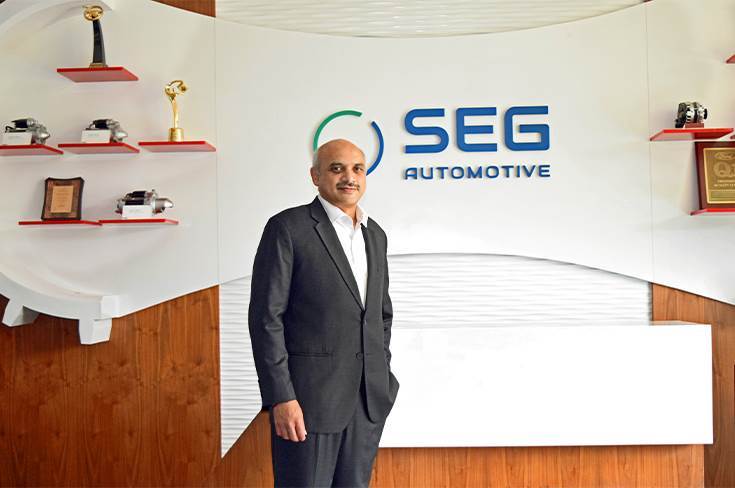 "The pillars of budget were well constituted to drive growth in the Indian Industry in the medium-term with special focus on health and infrastructure. The announcements made by the government today can influence the automotive industry through enhanced demand and competitiveness. Voluntary vehicle scrappage policy announcement is the first step in the right direction and is expected to reduce polluting vehicles on road and also boost demand in the significant automotive sector. The details of the policy is awaited to ascertain the extent of influence on the sector, in the coming years. The push for infrastructure development in highways, rural, economic corridors and mass mobility will increase the demand for the commercial vehicle industry and last mile connectivity solutions. The reduction in customs duty for raw materials like alloy steel and scraps of iron, steel and copper will help the industry to certain extent amidst the increasing raw material prices globally. We welcome the government's move on Production linked Incentive scheme (PLI) and await more details on the scheme to ascertain its influence. The PLI scheme with special focus on green technology, electrification and exports involving the medium and large-scale industries in the auto sector, will enhance the competitiveness of the industry for transition locally and also achieve higher levels of exports."
ASHOK MINDA, CHAIRMAN & GROUP CEO, MINDA CORPORATION


"I am pleased to see the Budget 2021, which has been delivered by our Finance Minister Nirmala Sitharaman, who has committed Rs 50,000 crore for Research & Development for National Research Foundation. The foundation will ensure that the research ecosystem on the country is strengthen and focus on identified national-priority thrust areas. We feel that green economy and better air quality is a national priority and in a decades time, when India is eyeing to electric vehicle ecosystem, the budget of R&D will further enhance its development and localisation. This will benefit the auto manufacturing sector as a whole. This will additionally supplement Aatmanirbhar Bharat and Make in India."
ASHWATH RAM, MD, CUMMINS INDIA


"At first glance, it appears to be a progressive budget. There is a focus on the socio-economic development of the country with an emphasis on railways, the power sector, infrastructure, healthcare, and enhanced digital connectivity. The voluntary policy on the scrapping of vehicles will have a positive impact and will drive the commercial vehicle and auto sector forward, the industry wanted an incentive-based scheme so we are still seeing the details. In addition, MSMEs and other user industries have been severely affected by the recent sharp rise in iron and steel prices. The industry will definitely receive a push by the decision to double the allocation of MSME and reduce the customs duty on some of the steel products. The focus on highways and the infrastructure investment plan will definitely give the necessary impetus to the CV and construction equipment businesses."
FARROKH COOPER, CHAIRMAN & MD, COOPER CORPORATION


"Budget 2021 is optimistic, driving the country towards Aatmanirbhar Bharat by putting significant stress on railways, power sector, infrastructure healthcare, banking, insurance, and agriculture, which will not only enable the country to revive its economy but will also stimulate growth. Voluntary policy on the scrapping of vehicles would have a positive effect and will move the commercial and automobile industries ahead. The industry would definitely be encouraged by the decision to double the allocation of MSME and to reduce the customs duty on steel. Focusing on highways and the investment plan would certainly give the CV and construction equipment the requisite impetus. The government's increased focus on the infrastructure sector will certainly bring in positive impact."
VIKAS BAJAJ, PRESIDENT, ASSOCIATION OF INDIAN FORGING INDUSTRY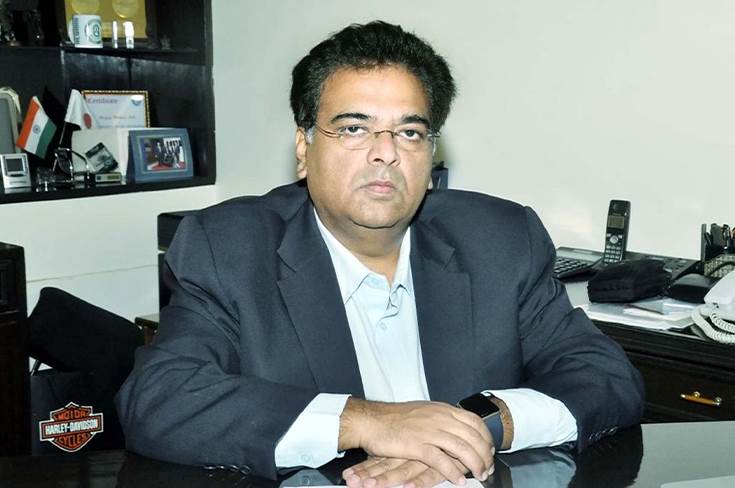 "This year's Union budget is positive, as well as a progressive one with a strong drive towards the country's socio-economic growth. It focuses on the railways, power, health infrastructure, banking, insurance and agriculture sectors. Voluntary policy on the scrapping of vehicles will definitely have a positive effect and will drive the commercial and automotive industries forward. Furthermore, a recent sharp rise in iron and steel prices has affected MSMEs and other user industries severely. The positive step of reduction in customs duty uniformly to 7.5% on semis, flat, and long products of non-alloy, alloy, and stainless steels would certainly contribute to better raw material prices and reduced input costs. Also, no new corporate tax has been added which is positive news as it is a tough time for the industry. The increased government attention on the highways and infrastructure sector would definitely contribute to a significant impact on the manufacturing and auto industry and help in employment generation which is the most critical need to revive the economy."
SURESH KV, PRESIDENT, ZF INDIA


"Union budget presented by our finance minister, as expected, is in line with the government's vision for Atmanirbhar Bharat. We welcome the announcement of a voluntary scrappage policy. This will induce the demand for new commercial vehicles and passenger vehicles. Though the scrappage policy is voluntary, this could be seen as significant step in view of the fact that the scrappage would be dependent upon the fitness certificate. This policy backed up by an effective implementation plan would really boost the growth of the industry. Announcement of allocation of Rs 1.18 lakh crore to improve the public transport in Indian cities and the procurement of 20,000 new buses will provide an impetus to the bus segment. Such a strong push in infrastructure building including roads, economic corridors and railways will become instrumental for enhancing the demand for heavy and medium duty commercial vehicles which in turn will have a positive impact on the employment opportunities. It is also heartening to see the allocation of Rs 1.97 lakh crore, over next 5 year, towards the production linked incentive scheme (PLI). This will boost manufacturing in India and further propel the growth of the Indian automotive industry. Overall this is a progressive and well-balanced budget and with the continued government support, we hope to see all industry segments returning to the path of growth in the coming year and beyond!"
R MUKUNDAN, MD & CEO, TATA CHEMICALS


"The first budget of the new decade has ensured the right balance of sustainable growth, social equity and long-term competitiveness of the Indian economy. The proposed step to create more stability in tax regime is a welcome move. This, combined with simplification and a further improvement in the dispute resolution process, will augur well for tax compliance and increase in resource mobilisation. The impetus in funding towards railways, roadways and ports will go a long way in improving the competitiveness of Indian industry by reducing the cost of logistics. The continued support of manufacturing with the Productivity Linked Incentive (PLI) Scheme will further strengthen the Atma Nirbhar Bharat Mission to help the country integrate more strongly with the global supply chain. The PLI scheme coupled with duty rationalisation of inputs especially naphtha will bode well for value-added products and speciality chemicals. Also, the start of the Hydrogen economy is a welcome step. All in all, a balanced approach to resource mobilisation, stability in taxation and focused sectoral steps to spur manufacturing growth will ensure that we come out of this pandemic stronger and more competitive."
DAIMLER INDIA COMMERCIAL VEHICLES (DICV)
"The government continues to focus on addressing the critical issue of rising pollution and on promoting infrastructural growth. DICV welcomes the government's decision of introducing the voluntary vehicle scrapping policy and the budget allocation for the road projects under Bharatmala programme. We will also need to understand the actual infrastructure spends in the state government budgets that will help create buoyancy in the market. With the announcement of Infrastructure for roadways, we see even more demand for BharatBenz products in the construction tipper segment where we already enjoys a growing customer base. Furthermore, the push towards increasing national highway corridors will help Improve inter-state connectivity; thereby creating a stimulus for fresh demand in urban transportation. An incentive based scrappage policy can accelerate the need for cleaner vehicles and will be more impactful for the environment. We always believed that a good scrappage policy was the need of the hour and has been strongly advocating for the introduction of a well-formulated scrappage policy that takes a long-term view on sustainability. Older vehicles with poor maintenance and lesser safety and comfort features are a hindrance for road safety. A fitness test for vehicles after 15 years for commercial vehicles is an effective step in this direction. Overall, the scrappage policy and Infrastructure spends will trigger the demand for the MHCV segment."
DR. RAGHUPATI SINGHANIA, VP, JK ORGANISATION, AND CHAIRMAN & MANAGING DIRECTOR JK TYRE & INDUSTRIES


"The finance minister has presented a 'pro-growth' budget in these unprecedented times, which will give a boost to the Indian economy which is on path to recovery. Rightly, there is a huge emphasis on infrastructure, which will help revive economy as well as generate employment. Finally the much awaited scrappage policy has been announced, which is a welcome step. This will increase sale of new vehicles and in turn boost tyre demand. Refocus on healthcare and skill building are very critical for a healthy growth of Aspirant India. The key however is faster implementation of the various important measures announced, which will have a meaningful impact on economy."
PARAG SATPUTE, MD, BRIDGESTONE INDIA


"It is a forward-looking budget. The outlay on healthcare and Covid vaccination is in the right direction in building health infrastructure and citizen confidence, both of which are very much needed at this stage. The scrappage policy for vehicles was a long-standing demand of the automotive sector and would lead to increased demand."
ASHISH GUPTA, BRAND DIRECTOR, VOLKSWAGEN PASSENGER CARS


"The Budget 2021 as announced by the Finance Minister has potential to revive the economy at large. The focus on the six pillars, with greater impetus on healthcare, infrastructural and connectivity development and rural economy will have a positive impact on the businesses. With respect to the auto sector, increase in custom duty on certain auto parts would impact the input cost, although we're yet to assess the financial impact. On the voluntary scrappage policy, strict governance on the fitness test would determine the benefit on the environment and pollution reduction."
PRASHANTH DORESWAMY, COUNTRY HEAD, CONTINENTAL INDIA & MD, CONTINENTAL AUTOMOTIVE COMPONENTS INDIA


"The Union Budget of 2021-22 has a few vital benefits for the automotive and manufacturing industry. Several of the initiatives announced today, such as the commitment of Rs 1.97 lakh crore for PLI schemes and guidelines on scrappage policies will have long-term gains for the industry. Especially the scrappage policy will help in generating demand for new vehicles and also further the cause in curbing vehicle emissions. The relaxation in the customs duty on steel products, ferrous, and non-ferrous materials etc., is a welcome move, however, raise in the customs duty for certain auto parts will further inflate the overall cost of the vehicle. While the focus on renewable energy sources, with the Hydrogen Energy Mission and allotment to development of Solar Power, looks futuristic. Electrification of vehicles is the future of the automotive industry. To allow private players to finance, acquire, operate over 20,000 buses is a promising step. We await further clarification on the scrappage policy to evaluate the actual impact and benefits to the industry."
BHAVISH AGGARWAL, CHAIRMAN & GROUP CEO, OLA


"Ola welcomes a progressive and growth-oriented budget. Measures under Atmanirbhar Mission will help create global champions in automobiles, financial services and technology and foster an environment where India becomes integral to global supply chains. Increased investment in insurance and infrastructure will open new avenues of capital. Improvement in ease of business will transform India into a global innovation hub. We strongly support the government's clean air focus with our EV plans that will accelerate the world's transition to sustainable mobility."
CHETAN MAINI, CHAIRMAN & CO-FOUNDER, SUN MOBILITY


"The Budget is focused on speeding up recovery post-Covid, while also providing solid direction to do so, over the next few years, which is excellent. When it comes to electric mobility, the main expectation was a firmer commitment from a policy standpoint by the government for accelerating e-mobility and enabling charging and battery swapping infrastructure in the country for the same. One of the key measures for doing so would have been to fix the inverted duty structure for components such as batteries from 18% to 5%, and for charging/swapping infrastructure services from 18% to 5% as well. While this was not mentioned during the Budget, we look forward to the GST Council taking this up, and implementing it soon. The announcement of the outlay of Rs 18,000 crore to support augmentation of public bus transportation services is a welcome announcement, along with the deployment of 'MetroLite' and 'MetroNeo' services for ease of mobility across Tier 2 cities and peripheral areas of Tier 1 cities. This opens up the possibilities of providing last mile connectivity in and around these locations via electric vehicles like e-autos and e-rickshaws, provided adequate support is given by the government for setting up charging and swapping infrastructure. Similarly, implementation of the Scrappage policy is a good move, which can be further enhanced by providing additional incentive for replacing old vehicles with electric ones, instead of other ICE vehicles, for driving mass EV adoption. The EV industry needs to not only 'Make in India', but also 'Design in India', so we look forward to the details of the Rs 50,000 crore Innovation and R&D outlay that was announced today, as well as the PLI scheme and how they can benefit the sector, as these will be key enablers in making EVs take off in the country. This will help create manufacturing global champions for an AtmaNirbhar Bharat, boosting start-ups to achieving a USD 5 trillion economy."
JEETENDER SHARMA, FOUNDER & MANAGING DIRECTOR, OKINAWA AUTOTECH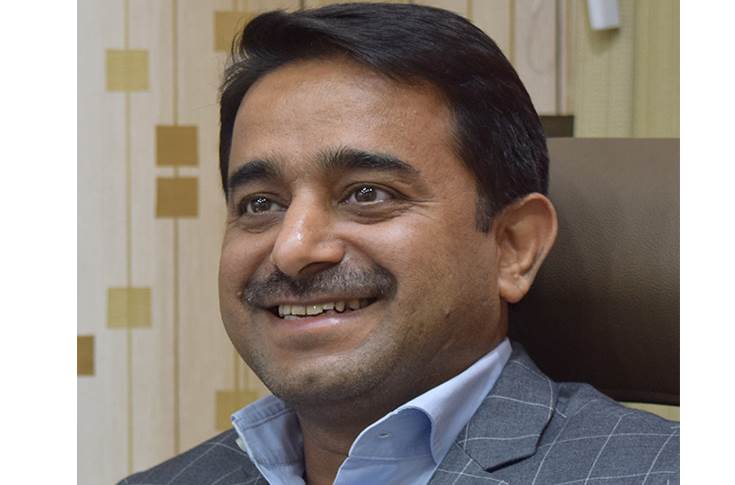 "The Budget 2021-22 effectively sets the roadmap for the next five years with a slew of measures for overall economic growth. We are glad to see the government's continued focus on AtmaNirbhar Bharat and Make in India. The increase in customs duty on automobile parts will rightly encourage domestic manufacturing. We are thrilled to see the highest ever CAPEX of Rs. 1.08 trillion for the Ministry of Roads. Evidently, the budget comes with an increased focus on strengthening the infrastructure of the country, which is a welcome move. Furthermore, the commitment of Rs 1.97 lakh crore for PLI schemes covering 13 sectors, also comes as a cheer for the industry. All in all, the budget is definitely rewarding. The pandemic has had an inevitable impact on the auto industry and we were also expecting the government to look at reducing the GST and reconsider the current taxation framework applicable on raw material and the final product in case of EVs which could have provided the much-needed impetus to the industry. The government could have also looked at aggravating the domestic demand by further incentivising individual and commercial consumption of EV pan India. Nevertheless, we are ever so optimistic and certain that this fiscal year will unfold immense growth opportunities and we are geared up for the same."
TARUN MEHTA, CO-FOUNDER & CEO, ATHER ENERGY


"The voluntary vehicle scrappage policy announced to phase out old and unfit vehicles will encourage the sales of new vehicles. It is good to see that the government is looking at addressing the concerns regarding GST inverted duty structure. We look forward to more details on the inverted duty structure and the Production-linked incentive (PLI) scheme announced by the Finance Minister."
SASIDHAR NANDIGAM, CO-FOUNDER & CSO, CREDR


"This post Covid budget has been balanced given the situation where the entire economy is struggling. There are few good steps taken by the government. But we were expecting more. Most importantly, they have not taken any measures on relief in the direct taxation as this would have had a direct impact on consumerism and the ability to purchase private automobiles or apply for a personal loan. We welcome the steps taken in the scrappage policy and extension of tax holiday for start-ups. For startups, this comes as a breath of fresh air to the struggling startup ecosystem. With the pandemic disrupting business and earning this year, the amount saved from this tax holiday will help startups to reinvest this money into building business."
SANDEEP AGGARWAL, FOUNDER & CEO, DROOM


"Government extending the life of passenger vehicle and commercial vehicle by 5 years each is a good catalyst for the automobile industry. The vehicle is among the top 3 big-ticket items for any human being and larger economic life for it only means better RoI for the users. This also means the used automobile industry in India will be more robust in decades to come. The government allocation of Rs 18,000 crore for infrastructure will certainly boost the automobile industry. Also, India adopting global standards for scrapping vehicles will only create a more holistic ecosystem for the industry. No country has ever achieved economic freedom until it has fully democratised transportation and its reach. From the USA to Western Europe and China to Japan all have unleashed their economic growth due to the adaptability towards automobiles and world-class road infrastructure."
PANKAJ M MUNJAL, CHAIRMAN AND MANAGING DIRECTOR, HMC

"As expected, the Finance Minister has ensured that the focus of the budget has been on inducing a much-needed economic revival in a contracting economy. The commitment to infuse significant spending into building infrastructure projects and strengthening roads, public transport and metro systems augurs well for the automobile sector. Taking note of the menace of air pollution, the Finance Minister has also proposed an outlay of Rs 2,217 crore to help 42 urban centers address the environmental concern. This is a highly welcome move. However, we hope the measures initiated to utilizes these funds to tackle air pollution give due importance to promoting cycling as an environmentally friendly mode of transport. We would like to see the 42 urban centres demarcated for this support using it among other things to lay down dedicated and safe cycling tracks."
RAJEEV KAPUR, MD, STEELBIRD HELMETS


"I believe the budget is being appreciated by each and every sector. The decision of investing in many sectors by government will lead to more employment which will generate fund flow. Due to this, this year the economy will surely boost. Being a two-wheeler segment, auto industry is already on blooming side and will be on this side this year too. We welcome and appreciate the budget announced by finance minister Nirmala Sitharaman. I would request to consider the helmet as a safety product and decrease the GST on the same, as it is a life saving device."
SUNIL GUPTA, MD & CEO, AVIS INDIA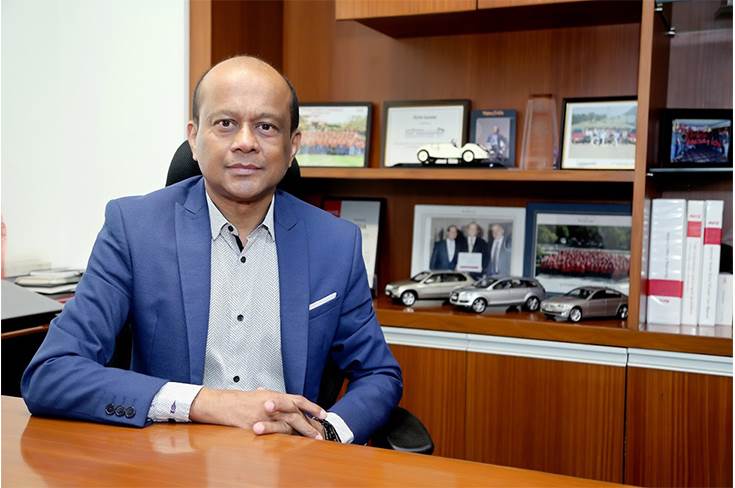 "We welcome the Union Budget tabled by the Finance Minister today, especially the announcement of voluntary scrapping policy. This comes in as a big support to automakers, who will benefit from this policy. Moreover, personal vehicles older than 20 years and commercial vehicles older than 15 years to undergo a fitness test is indeed focused on phasing out older vehicles. It will in turn promote the use of more eco-friendly vehicles. The specifics of the policy will be announced by MoRTH in the days to come. The annual budget brings in good news for commercial vehicles as well with 18,000 crore to be allotted for procuring and maintaining 20,000 buses as well as the construction of road infra to support the sale of commercial vehicles. It is therefore the highest ever allocation of 1.08 lakh crore to MoRTH for capital. We further welcome the FM's move on increasing custom duties on some auto parts by 15%."
INDERVEER SINGH, FOUNDER & CEO, EVAGE

"As a four-wheeler commercial EV manufacturer, we at EVage welcome the steps the government has taken with the new scrappage policy as it will help accelerate the EV adoption in India, the boost to road infrastructure which will in turn enhance consumption pattern and increase disposable income. And lastly, the increase in custom duty to 15% will facilitate indigenising auto components manufacturing, enhance job creation and tech capabilities in India. Along with these positive measures, we were hoping that the government would also induct the EV sector as a priority lending sector."
SUMIT GARG, CO-FOUNDER AND MANAGING DIRECTOR, LUXURY RIDE


"I welcome the move announced by finance minister Nirmala Sitharaman on voluntary scrappage policy, which will reduce vehicle pollution and promote a healthier environment. As passenger vehicles are major pollution contributor, it has to undergo a fitness test after every 15 years and personal vehicles for 20 years. Government to incentivise incorporation of one person companies is a boost for the startup ecosystem. I also welcome the move on exemption of income tax filing returns for the senior citizens of our country."
SUHAS RAJKUMAR, FOUNDER, SIMPLE ENERGY


"The auto and EV industry welcomes the Union Budget 2021. The voluntary vehicle scrapping policy for CV and PV is a great move by the government. It will push the mindset of people to adapt to cleaner commute and open the market for brand new vehicle infusions which can be EV and help the manufacturing industry to grow. It will also help in promoting fuel-efficient vehicles and reduce overall pollution in cities. Some good initiatives include a reduction in customs duties on certain auto parts, and not to forget the extension of tax holiday for startups for one more year. Assurance to smoothen the GST with removal anomalies like the inverted duty structure will certainly support a lot of businesses."
RUSHI SHENGHANI, CEO & FOUNDER, EARTH ENERGY


"We wholeheartedly welcome the progressive budget by the government this year. The focus on the Atmanirbhar package will lead to sustained recovery for indigenous brands. We are pleased to know that after keeping Scrappage policy unclear for so long, our government is placing voluntary scrapping policy ahead this year- the industry is going to get a major boost and create demand for energy efficient vehicles. With the continued government support Indian OEMs and manufacturers will grow India self-reliant towards green mobility."
DR YOGESH BHATIA, FOUNDER, DETEL


"We appreciate the government's vision of Atmanirbhar Bharat post the most unprecedented year of 2020. Many domestic players were badly affected and expecting some strong moves by the government. The thrust on automobile sustainability by introducing voluntary scrappage policy will progress the auto sector significantly and curb pollution issues and soaring crude oil bills. This announcement will replace the 15-20 years old pollution causing vehicles and generate massive demand for e-vehicles in the market. We welcome the Indian government's move on long awaited scrappage policy and focus on better road infrastructure. We eagerly await for more details by the government".
PRASAD SREERAM, CO-FOUNDER & CEO, COGOS TECH


"COGOS welcomes the Budget speech and extends hearty congratulations to the finance minister, in the face of millennium crisis the country has responded, actioned and recovered extremely well and this budget is a progressive one with no additional levies or change in slabs. We also welcome the announcement of scrappage policy, which will unlock the value of old vehicles and also incentivise next-gen greener alternatives, awaiting the finer details of the policy. Allocating Rs 5.54 trillion for infrastructure development will boost the economic growth, like how golden quadrilateral project triggered 2 decades ago."
DEEPAK MV, CO-FOUNDER & CEO, ETRIO
"This budget definitely demonstrates the commitment by the government to boost demand and generate employment through investments in areas like infrastructure, finance, and healthcare. Also, the budget extends support to start-ups and MSMEs through tax exemptions and increase coverage of small companies threshold and, higher allocation towards MSME sector. From an overall Auto industry standpoint, the soft step towards the introduction of a voluntary scrappage policy is a welcome move. However, driving implementation of the same through incentives/ disincentives and necessary infrastructure is going to be critical. Further, the allocation of Rs 1.97 lakh crore towards PLI along with custom duty increase on components should spur investments in domestic manufacturing. The infrastructure investment focus would definitely drive demand for M&HCVs and construction equipment's specifically along with boosting demand for mobility at large. For the EV industry, it's been a bit of disappointment with no direct mention of any EV focussed initiative or policy including FAME. There were a lot of expectations from the budget including ramping up of charging infrastructure, enablement of retail financing for EVs, and moderation of the inverted GST tax structure with lowering taxes on EV input components including battery."
SUYASH GUPTA, DIRECTOR GENERAL, INDIAN AUTO LPG COALITION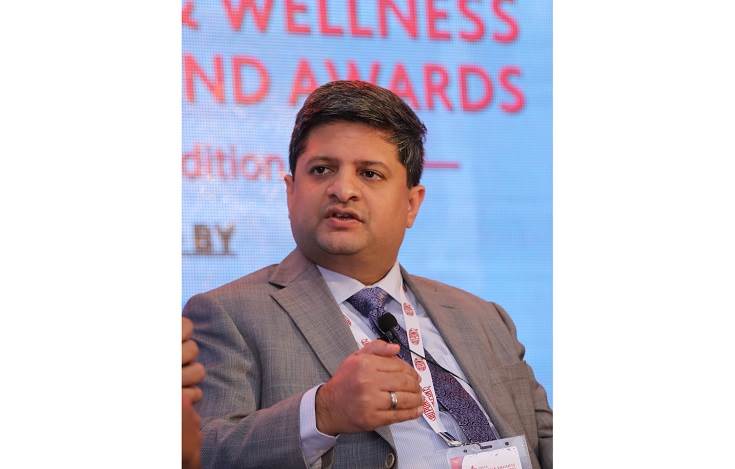 "While the budget has appropriately focused on healthcare, infrastructure and of course an economic revival, energy transition and renewable energy has also received the Finance Minister's attention. A notable announcement in this regard has been the announcement of the Hydrogen Energy Mission for generating hydrogen from green power sources. Similarly, the budget furthers government's longstanding commitment to non-conventional energy with a capital infusion of Rs 1,000 crore to the Solar Energy Corporation of India and Rs 1,500 crore to the Indian Renewable Energy Development Agency. The Finance Minister also announced the extension of the city gas distribution project to 100 additional districts. While all these announcements are highly welcome, we sincerely hope the city gas project is diversified to include Auto LPG in its ambit along with CNG which is the current focus. Despite being one of the cleanest and most easily available gas, Auto LPG remains highly under-utilised in India's transport sector. Inclusion of Autogas in the city gas distribution project will not only allow a wider choice for consumers but will also be a major boost effort to clean up the environment. We absolutely need a low hanging fruit like Auto LPG, which can be implemented immediately. With 14 of the world top 20 most polluted cities in India, we cannot wait until the next decade to breathe cleaner air."
SAURAV KUMAR, FOUNDER AND CEO, EULER MOTORS


"This year's budget is a directional push to move towards clean energy and transition towards a green economy. The outlays to tackle air pollution and boost to non-conventional energy sectors will be key to reduce dependence on fossil fuels and power the industrial sector and electric transportation. The announcement of the Hydrogen Energy Mission is a step closer for generating power through green sources and fulfil charging requirements of EVs in the future. The auto industry welcomes the scrappage policy which will pave way for higher adoption of new vehicles to reduce emissions and contribute to sustainable mobility. In the commercial segment, there are large numbers of old vehicles and the scrappage policy will boost adoption of low emission and energy efficient vehicles, by phasing out old models. We also look forward to government's continued infrastructure push with focus towards improving roadways in India. These will provide an impetus towards modernisation and drive more consumption in the auto segment. It is also heartening to the continued support to MSMEs and start-ups with measures to ensure ease of doing business, including a seed fund to support early-stage start-ups and an investment clearance and advisory cell to widen their scope and growth. We are now excited to witness how the industry makes the most of these initiatives for entrepreneurship and drive innovation to further the Start-up India Vision."
ANKIT KUMAR,CEO, GOZERO MOBILITY


"The Budget announced by the finance minister Nirmala Sitharaman, has shown that the government of India is looking to make great strides in promoting its indigenous EV industry. First is the Voluntary Vehicle Scrapping Policy, with the intention to phase-out vehicles that are poor in fuel efficiency off the roads. This policy would incentivise owners of old vehicles, which are usually the ones that fit the bill, to voluntarily give up their vehicle for scrap and look towards newer vehicles and more innovative mobility solutions. This policy would definitely push the EV industry more into the limelight as the public now has more reason to evaluate the economic feasibility of EVs and e-micro mobility options like e-bikes. Secondly, Rs 2,217 crore have been allocated to tackle the plaguing issue of air pollution, targeting 42 cities that have a population of more than a million. This mission would definitely entail the promotion of sustainable transportation, as vehicular emissions constitute a major share in our cities' air pollution. Also coupled with the Vehicle Scrapping Policy, the auto industry can be optimistic about seeing the rise of charging infrastructure, and bicyclists and e-bikers could see their dreams of bicycle friendly streets being fulfilled. Thirdly, the National Hydrogen Mission with the proposal to draw energy from renewable sources ensures that the entire value chain in energy consumption, including for electric vehicles, would be as carbon neutral as possible. The auto and micro-mobility industry are still holding out hope for more reforms relating to tax structure and import duties on raw materials and components to become more friendly in following announcements in the coming months. Seeing the pledge taken by the government in this Budget, the industry believes that its hopes would be fulfilled this year."
NISHCHAL CHAUDHARY, CO-FOUNDER & CEO, BATTRE
"We welcome the budget presented today by the Finance Minister, though there are no direct incentives introduced for the EV industry, but the proposed steep increase in capital expenditure will push the growth and induce a higher consumption, which will definitely boost automobile and EV sales. From EV industry's point of view one expectation that remains unanswered, in the budget, is the reduction on GST on lithium batteries and other raw materials to 5%. The current GST structure leads to a huge working capital blockage, thus hindering growth."
PUSHKAR SINGH, CO-FOUNDER & CEO, LETSTRANSPORT
"In the times of stress, when nobody has the idea of how things will come into play, the government has yet again proved that their approach towards resolving the stress by spending the budget where it's required the most highly commendable. The move will increase the much-needed demand and result in getting the economy back on track. The announcement of a voluntary vehicle scrapping policy is a welcome move for logistics solutions providers which will result in more sustainable and better logistics. The allocation of Rs 1.18 trillion in Budget 2021-22 and the announcement of over Rs 2 trillion worth of highways in 4 states is a welcome move for smoother logistics and transport. Benefits of these will be reaped by Tier-II and smaller cities and will allow better connectivity to every nook and corner of the country. We are very happy to see such steps and hoping for an even better implementation."
JATIN AHUJA, FOUNDER & MD, BIG BOY TOYZ


"The much anticipated budget has put out a fruitful manifesto for the automobile sector with an approximate amount of Rs 57,000 crore being allocated for auto and auto components and Rs 1.08 lakh crore to MoRTH. A remarkable expenditure has been assigned for roads and its infrastructure. Other than this, Voluntary scrappage policy seems like an exceptional step, where the customers will be able to get their vehicles tested and use it for an additional 5-years ensuring maximum customer satisfaction and an increase in sales. An upsurge in R&D as quoted by our Finance Minister, looks promising for the automotive sector. Also, a 15% increase in customs duty for some auto parts along with the PLI scheme seems like something which will go a long way towards building an independent nation. Overall, a relief in tax slabs, adequate allocation of funds into every sector and introduction of new schemes come as a ray of hope after a difficult year. We at Big Boy Toyz look forward to complying with all the government regulations and starting out again in full swing!"
SIDHARTHA BHUSHAN KHURANA, MD, STUDDS ACCESSORIES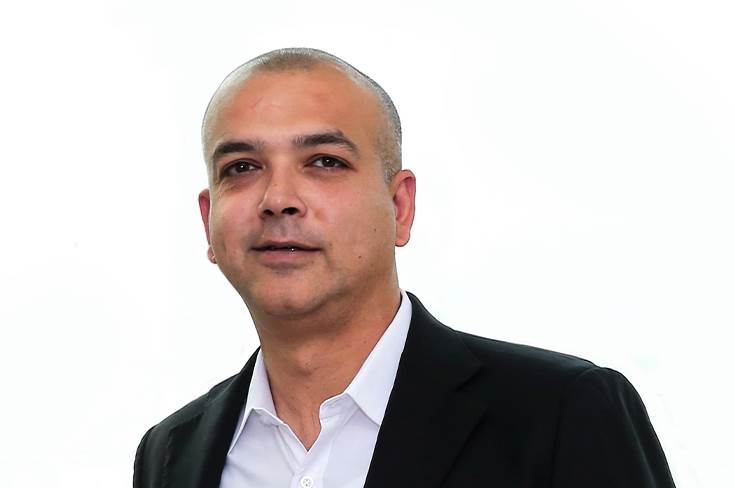 "Finance Minister Nirmala Sitharaman has delivered a positive, pro-growth budget for 2021-22. We welcome the long-awaited voluntary scrappage policy that will definitely give a boost to the sector by phasing out older, inefficient and polluting vehicles and the use of more environment-friendly vehicles. While we are waiting for the details of the policy to come out in next few days, we are hoping that the government has adopted the incentivised model for this policy. The announcement of capital investment of Rs 5.54 trillion in infrastructure development will lift-up the demand for not just commercial but private vehicles as well."
ANURAG GARG, MD & COUNTRY HEAD, VITESCO TECHNOLOGIES, INDIA


"The Union Budget 2021 was the most anticipated budget for the Indian automotive and manufacturing sector. There was a strong push towards manufacturing and localisation in this budget. Apart from the usual focus on fiscal deficit, this time the government has shown a great focus on health and infrastructure development this time. The announcement of a voluntary Scrappage policy is a move in the right direction. We look forward to further details on this to understand how this can encourage the adoption of electric vehicles, gradual reduction of air pollution in coming years, and newer Bharat Stage Norms in the future. Now, we look forward to the proper implementation of this policy at a larger stage as soon as possible will help us to enhance demand in the market. The finalisation of the Production-Linked Incentive (PLI) Scheme and the allotments are also positive. The PLI Scheme will get a better push to boost manufacturing and attract investments in the automotive sector, benefitting us in the long run.
The increase in customs duties in some sectors is designed to push self-reliance and localisation. As we look towards a future with electrified automotives, localisation will definitely help in cost optimisation in the future. Though it might create initial challenges through price hikes and demand generation, it will be better for our economy in the long run. Additionally, the focus on renewable energy is welcome. The Hydrogen Energy Mission and focus on solar energy will help meet our energy requirements in the future adequately. Health outlay in the budget has increased by almost 100% considering the pandemic situation, this will help us to uplift the health infrastructure in both urban and rural segments of our country."
Also read: Vehicle Scrappage Policy for India gets the green signal
Autocar Professional's February 1 issue is all about electric mobility
Budget hits the right notes for auto industry
RELATED ARTICLES