GST Council slashes duty on EVs and chargers to 5%, industry lauds move
Earlier electric vehicle chargers attracted a duty of 18 percent, while EVs were in the 12 percent tax bracket.
In what will be the biggest move yet to boost adoption of electric vehicles (EVs) in India and create adequate EV charging infrastructure, the government has brought down the taxes on EVs and chargers to 5 percent, the lowest GST slab, effective from August 1, 2019.
The GST rate on all EVs has been reduced from 12% to 5% and on EV chargers / charging stations from 18% to 5%. Also, hiring of electric buses (of carrying capacity of more than 12 passengers) by local authorities will be exempted from GST.The nascent EV industry in the country had been pushing for further reduction in taxation to promote adoption of the green vehicles, along with encouraging new players to enter the ecosystem.
The 36th GST Council meeting, which was chaired by the finance minister Nirmala Sitharaman, was said to be held with a single agenda, to discuss cutting down GST on EVs.
The slashing of GST on EVs comes on the back of an EV-friendly Union Budget less than a month ago, which have an income-tax deduction of Rs 150,000 on interest paid to take loan to buy EVs and customs duty exemption on imports of some EV-related components.
Cutting no ICE with India Auto Inc
Clearly, the move is aimed at discouraging purchase of conventional intr=ernal combustion-engind vehicles, whose manufacturing industry was given the cold shoulder in the Union Budget and is currently witnessing one of the worst downturns it has ever seen, with sales down for nine straight months.
The latest GST cut on EVs means the differential between GST rates on conventional petrol and diesel-powered vehicles, which are taxed at 28 percent along with additional cess on vehicle size and engine cubic capacity, grows even larger than before.
As a result of the lowering of GST rate to 5 percent, EV manufacturers will now be reworking their product pricing. With a substantial 7 percent cut in EV GST rate and in turn prices of electric four- and two-wheelers, EV buyers will benefit from reduced sticker prices. The Hyundai Kona Electric, recently launched at Rs 25.30 lakh, is likely to see its price fall by Rs 140,000. Expect all EV makers to announce their revised prices in the coming week.
Industry stakeholders, particularly those associated with the electric mobility industry, not surprisingly, have welcomed the move, which comes on the back of an EV-friendly Union Budget.
Captains of industry laud GST reduction to lowest slab
Commenting on the GST Council's decision, Dr Pawan Goenka, MD, Mahindra & Mahindra, said in a tweet: "Mahindra has many EV projects in progress. We will review immediately to see if we can fast forward some of them. We will also look at faster ramp up of capacity."
"One more bold enabling step by GoI to support EV movement. With the GST rates coming down the financial viability for 3W and even 4W for shared mobility becomes positive. Now let us just do it," Dr Goenka said in a second tweet.
Rajan Wadhera, President, SIAM: "The government's vision of increasing electric mobility in the country has been acknowledged by the GST Council by significantly reducing the GST rate on electric vehicles. We are thankful to the GST Council for accepting these recommendations, which were proposed by SIAM in our white paper released last year to promote the growth of EV in India."
Commenting on the decision to allow GSt exemption to local authorities hiring electric buses, Wadhera said, "Over the years, this will help popularise EVs and increase penetration in the country."
Wadhera congratulated the government on this bold initiative and pointed out that there is a need for a long-term unambiguous EV roadmap. He also mentioned that the automotive industry is currently going through a difficult time and SIAM has requested government intervention to stimulate demand so that the industry can turn around from the current difficulties.
Sohinder Gill, Director General, Society of Manufacturers of Electric Vehicles (SMEV), said: "The government is lately showing very clear intentions of promoting EVs and GST reduction is one such measure in line with the series of actions taken by the government in the last few months."
"We welcome the 7% reduction in GST as it will reduce the gap between EVs and the IC Engine vehicles. If FAME 2 was a dampener, the GST reduction is certainly a bright spot in the national EV policy. The EV industry now awaits the corresponding reduction of the 18% GST in the spare batteries as it will help maintain the low running cost of EVs over their lifetime."
S S Kim, MD and CEO, Hyundai Motor India: "We welcome the GST Council's historic decision to reduce the GST on electric vehicles from 12% to 5% and on EV chargers from 18% to 5%. The tax benefit will help create an ecosystem that will encourage faster mass adoption of EVs in our society."
With the launch of India's first fully eLectric SUV - Kona Electric, Hyundai has already strengthened its commitment to bring clean mobility solutions to Indian customers and we are thankful to government of India for fulfilling their promise as this strategic decision by GST Council will further strengthen confidence of prospective buyers for electric mobility in future."
Nagesh Basavanhalli, MD & CEO, Greaves Cotton: "The reduction in GST is on expected lines and a logical extension of government's electric push. This along with other EV-friendly measures will push the industry onto the fast lane and promote greater adoption by the end user as a means to affordable last-mile mobility. We look forward to India's rise as an EV manufacturing hub and we will continue to play an important role in this transformation."
Tarun Mehta, co-founder and CEO, Ather Energy: "The Union budget gave a much-needed push to the EV industry and the outcome of the GST Council meeting is even more welcoming. The reduction of GST rates from 12% to 5% reduces the upfront cost of buying a vehicle by Rs 8,000-10,000. Compounded by the tax rebates offered in the budget, today electric vehicles are an affordable upgrade from existing ICE options. Along with the vehicles and chargers, a GST reduction on using public charging network should have also been considered. Though today we offer free charging for all electric 2Ws and 4Ws, consumers will have to begin paying 18 percent GST in the coming months. Offering preferential electricity rates along with a lowered GST rate, will make owning EVs more affordable and will increase adoption."
"As a manufacturer, we would like the Centre to review the current taxation framework applicable on raw material and the final product. There is an inherent inverted duty structure as the GST input on raw material and other overheads are on average of 18 % wherein the output is now going to be pegged at 5 percent. This structure results in significant working capital blockage. Even with the existing GST inverted duty refund framework in place, there is working capital blockage on the overheads and capital investments. A comprehensive GST refund structure of electric vehicle manufacturers or a reduced GST liability on the raw material should be assessed for seamless cash flows in the long run."
Rahil Ansari, Head, Audi India said: "The lowering of the GST rate on EVs from 12% to 5% is definitely going to give a boost to EVs in India and we are confident that that it will motivate customers looking for both entry-level EVs as well as luxury EVs that will enter the market. We are pleased that this coincides with our plans for introducing the Audi e-tron in India by the end of this year.
"The government has also placed special emphasis on development of necessary charging infrastructure during the Union Budget announced recently which shows its seriousness towards growth of EVs in India.
While these are great steps for the future, short-term measures supporting the overall industry, also the luxury segment, are required by the government. All players are struggling with declining sales which in turn is leading to production cuts and may lead to job losses, too. The draft notification on hiking registration for ICE vehicles is detrimental to the overall development. It's high time that short-term actions are taken by the government to help the industry overcome this phase and contribute in the long run. We need support, not penalties."
Sulajja Firodia Motwani, founder and CEO, Kinetic Green and vice-chairperson, Kinetic Group: "GST reduction on EVs from 12% to 5% is a welcome move to promote usage of EVs in the country. It gives clear direction to the industry also for shifting to EVs in times to come."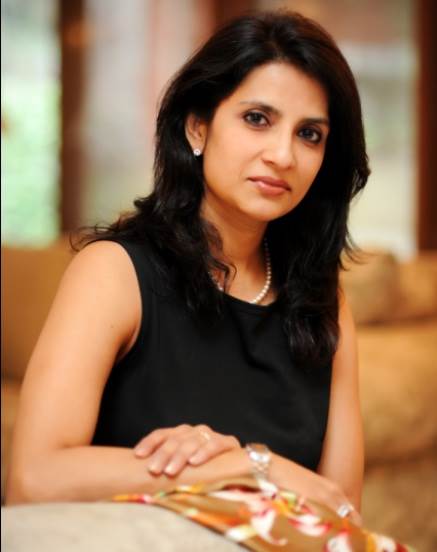 Pankaj Tiwari, India Business Head - Avan Motors: "Ensuring continuity in the government's commitment to accelerate the growth of sustainable mobility ecosystem in the country, the GST Council's decision will bring an end to the wait-and-watch stance that the industry was taking so far for the reason of lack of clarity on the future policy initiatives towards EVs and the related support system."
"What started with FAME II, followed by the budgetary benefit by the Finance Minister extending tax benefit of Rs 150,000 on the interest paid on the loans taken for the purchase of EVs, the GST Council's decision to reduce the rate on EVs and chargers to 5 percent has clearly established the government's intention of a long-term view towards the segment. We assure our commitment aligned with such initiatives by bringing state-of-the-art products and technologies to the market."
Amit Raj Singh, co-founder, Gemopai Electric: "We welcome the government's move on reducing the GST on EVs to 5% from 12%. This move will increase the confidence of potential customer and help accelerate the adoption of EVs in the country. This is also a great booster for all manufacturers aligned to make electric mobility a reality and India pollution free. As a catalyst of growth of EVs in India, Gemopai will pass this entire benefit to the customer on our existing and two new models, that will be launched later this month. We just wrapped up meeting our vendors and dealers across the country to prime our production as well as sales & service network to support more high speed models with portable lithium-Ion batteries."
Also read: Mahindra & Mahindra breaks ground on new EV powertrain plant in Chakan
Mahindra open to making EV batteries in India with a global partner

Hyundai Kona Electric gets strong initial buyer response in India
RELATED ARTICLES