Gadkari warns of penalties as battery swapping policy is announced
Transport minister says errant companies will be punished even while Niti Aayog seeks feedback from stakeholders to the new policy.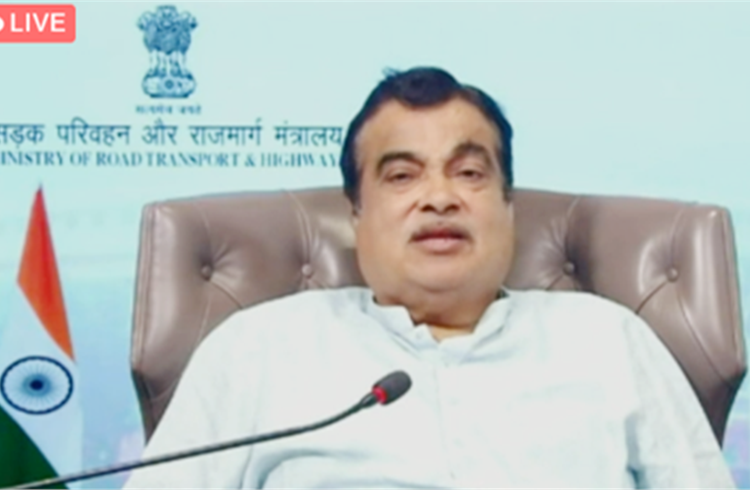 Gadkari warns of penalties as battery swapping policy is announced
Gadkari warns of penalties as battery swapping policy is announced
The BJP's carrot and stick approach was in full view on Thursday — in fact, it was two sides of the same coin.
While Niti Aayog announced a host of sops for the fledgling EV industry in its battery swapping policy, Roads and Transport Minister, Nitin Gadkari gave a clear diktat of "no room for substandard EV products". He made it clear that mandatory recalls and stiff penalties would be the norm for organisations associated with scooter fires.
"If any company is found negligent in their processes, a heavy penalty will be imposed and a recall of all defective vehicles will also be ordered. Meanwhile companies may take advance action to recall all defective batches of vehicles immediately. Under the leadership of PM Shri @narendramodiji, our government is committed to ensure the safety of each and every commuter." Gadkari said in a series of tweets.
This warning came in the aftermath of e-scooter fires, the latest being that of Pure EV where an 80-year-old man died and two family members sustained burn injuries at their home in Nizamabad, Telangana. Pure EV became the second company after Okinawa to announce a recall while assuring customers that the management would "inspect the faulty batteries and recalibrate the battery management system and chargers".
So will the new battery swap policy help the cause of electric mobility? Sohinder Gill, Director General at the Society of Manufacturers of Electric Vehicles (SMEV) told Autocar Professional said battery life and safety can be better handled in a swap station than inside the e-scooter since the station "can deploy pre- and post-charge cooling and regulated charging better".
Chetan Maini, Founder of Sun Mobility, said the policy would give an impetus with a rigid set of technical-operational requirements to foster interoperability while creating a level playing field. It would also give a push to safety standards and reduce fire incidents.
"Mandating BIS or other government agencies to work on safety standards and a single-window portal for the battery swapping ecosystem are the right steps in making incidents like the recent spate of electric scooters catching fire a thing of the past." he said
Emphasising on the end-of-life disposal management of used batteries and issues like range per charge criteria as well as immediate announcement of fiscal benefits "will help the industry work in tandem to facilitate the country's transition to an EV-based ecosystem".
The new policy has also addressed anomalies in goods and services tax rates on batteries, EV supply equipment, accelerating the adoption of battery-powered vehicles and enhancing safety and performance of advanced cell chemistry.
Harshvardhan Sharma, head (auto retail consulting practice), Nomura Research, said the UIN (unique identification number) would improve traceability and recycling on a par with global initiatives such as battery passport programmes.
The first phase of the policy will focus on developing an ecosystem for battery as a service (BaaS) in metros with populations of over four million. The second comprises developing battery-swapping networks in state capitals and major cities with over 500,000 people.
Niti Aayog has suggested that incentives for vehicles with fixed batteries be extended to swappable-battery vehicles too. It has also backed fixed-asset concessions for swapping stations. As part of its recommendations, the GST Council can reduce the differentials between rates on lithium-ion batteries and electric vehicle supply equipment (EVSE), now at 18 and five percent respectively. Niti Aayog has invited comments on the policy till June 5.
According to Avinash Sharma, Co-founder of ElectricPe, there is a need to reduce GST for charging as a service. "Bringing the right price parity will benefit the end customer. The GST rate on battery as a service as well as charging as a service should be brought down to five percent."
Other stakeholders have sought creating further options in insurance products to handle safety situations better. They say the Centre should define acceptable levels of discharge capacity to ensure minimum battery performance in case of swapping.
"The criteria for acceptable levels of battery degradation over time should also be defined as part of the policy and the same made available to government authorities and second life industry players," said Sharma of ElectricPe.
This data, he added, should also be made available for end users so that they have the actual energy available while swapping in case the battery concerned is old and has degraded. Neutral accredited bodies must conduct appropriate regular audits.
Gill of SMEV said interoperability using the standardised battery needed "to be debated in greater detail" as there could be technical challenges. The revenue sharing model would also have to be worked out carefully to assure ROI to companies, he added.
Sharma believes there must be a unified policy to seamlessly register vehicles with swappable batteries. As an aggregation platform, ElectricPe believes in the "coexistence of different types of charging and interoperable swapping solutions" to provide EV a single platform to discover, charge or swap and pay. The company already has provisions to cater to swappable EVs, he said.
RELATED ARTICLES