EVs give new charge to Greaves Cotton, Q2 revenue up 87% at Rs 699 crore
With sales of around 33,000 electric two- and three-wheelers, the electric mobility business recorded its highest ever quarterly revenues of Rs 318 crore which is 45% of Greaves Cotton's overall revenues.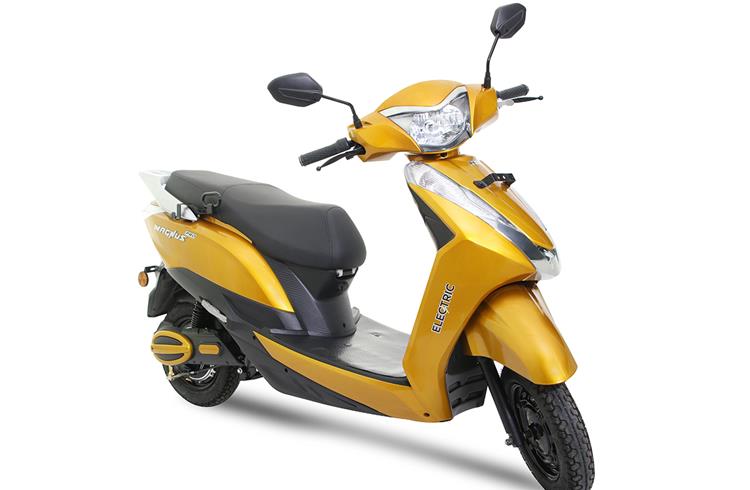 Diversified engineering company Greaves Cotton, which has Ampere Vehicle as its electric vehicle arm, has announced consolidated revenues of Rs 699 crore for Q2 FY2023 (July-September 2022). This is strong double-digit growth of 87% over Q2 FY2022 numbers.
The electric mobility business recorded highest ever quarterly revenues of Rs 318 crore, and sales of around 33,000 units, comprising both electric two- and three-wheelers. This translates into Ampere Vehicles contributing 45% of total revenues in Q2 FY2023.
Ampere Vehicles, which had acquired the Noida-based electric three-wheeler company Bestway Agencies with a 74% stake, is benefitting from the acquisition of the e-rickshaw OEM which retails its products under the ELE brand. Later in August 2021, Ampere Vehicles had aquired a 26% equity stake in MLR Auto, which manufactures electric three-wheelers for last-mile operations.
Greaves Retail added over 40 new stores in YTD FY2023, retailing 15-plus brands and continued its growth momentum. B2C businesses contributed 65% to the overall revenues in this quarter, reflecting success of the diversification strategy.
While the auto applications business registered YoY growth of 109%, non-auto applications saw YoY growth of 17 percent. First-half FY2023 (April-September 2022) consolidated revenues of Rs 1,359 crores constitute YoY growth of 126 percent.
Commenting on the company's Q2 FY2023 performance, Nagesh Basavanhalli, Executive Vice- Chairman of Greaves Cotton said, "We are happy to announce the growth across different business units, resulting in highest ever quarterly revenues, and consistent improvement in profitability. Our focus on accelerating adoption of electric vehicles and transforming last-mile mobility with clean transport solutions, have strengthened our leadership position in this fast-growing market. Led by a strong and passionate leadership team, our group is investing in building competitive advantage in clean technology, product innovation and design."
ALSO READ Electric two-wheeler sales charge past 275,000 units in H1 FY2023, Ola Electric bounces back
RELATED ARTICLES