Connected services turning into a USP for new car buyers in India
Connectivity to form the backbone of vehicle infotainment and safety services such as GPS tracking as well as V2V communication in the future. Pranshu Gupta, founder and CEO of Trak N Tell, speaks to Autocar Professional.
Trak N Tell supplies GPS-enabled technology products to OEMs, fleet customers, and automotive aftermarkets in India and some overseas markets.
Trak N Tell has eight variants of IntelliPlay, its 4G SIM-enabled Android-based car infotainment system.
Trak N Tell's Pranshu Gupta: ""Connectivity is going to be the differentiating factor between two competing vehicles."
Trak N Tell claims it has a strong sales pipeline from OEMs for FY2024.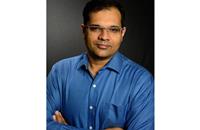 In a world which is connected 24x7, it's no surprise that tech-savvy car users want their computers on wheels to be fully connected with the Internet, delivering a rush of technology in real time. Gurugram-based telematics solutions provider Trak N Tell, which offers its GPS tracking as well as telematics devices to OEMs and in the aftermarket, is eyeing growing revenues from connected devices in the coming future.
The company plugged into Android-based connected infotainment systems with its 'IntelliPlay' device for the Indian aftermarket five years ago. It is banking on the speedy connected technology transformation already underway and making its way into the latest passenger vehicles.
"Today's youngsters and millennials are always connected, particularly on social media. Connectivity is coming along in our lives in a smaller form factor in the ways of smartphones and smartwatches. In the automotive world, EVs, being the revolutionary new technology, are expected to offer the next level of in- built connectivity services. However, OEMs are also introducing connected car features in existing ICE cars as they continue to hold the maximum share of the market during this transition period," says Pranshu Gupta, founder and CEO, Trak N Tell.
"Connectivity is going to be the differentiating factor between two competing vehicles. While new car buyers in the metros are increasingly opting for connected car features, those in Tier 2 cities too want a flavour of it, and that is where we come in with our connected infotainment devices," remarks Gupta. He believes that in-vehicle connectivity are fast turning into a key USP or unique selling proposition for OEMs as a growing number of car buyers are willing to change vehicle brands for better connected features.
However, the consumer shift to plug-and-play when it comes to subscription services for connected vehicle services is taking time. Gupta, who founded Trak N Tell in 2012, points out that while people are used to buying a car and paying for the fuel and its upkeep, a change in consumer mindset is needed. "While the change has happened in the entertainment industry, it has not yet taken place in automotive. That change in the mindset towards acceptance of these subscription services is yet to gain pace globally," he points out.
Experiencing Android-based IntelliPlay Lite
The company introduced its 'Intelliplay', currently available in eight different configurations, in 2018. Trak N Tell's target audience for IntelliPlay is 80% men and 20% women in the age group of 18 and 35, who own a car that is less than five years old. IntelliPlay is on sale at various retail distributors across 35 major cities in India including Delhi, Mumbai, Hyderabad, Pune, Chennai, Ahmadabad, Jaipur, Kolkata, Chandigarh, Nagpur, Patna, Goa and Srinagar.
In its 9-inch configuration model - IntelliPlay Lite - the embedded-4G-SIM-enabled touchscreen infotainment system with its 2GB of RAM and 32GB in-built storage, aims to provide a true 'connected-car experience' to customers, allowing them to stream music and use navigation without the need for an external data-connection source.
The IntelliPlay Lite is based on automotive Android software which allows users to download any application, including video-streaming services, from the Google Play store. In our findings, the screen offers a smooth response to the touch, while the display is also vivid in its colours. With its in-built digital-signal processor (DSP), the sound quality is one of the key USPs of this infotainement system and the built-in-4G connectivity is leveraged by Trak N Tell to integrate vehicle tracking as a key service with this conneted device.
The company allows the vehicle owner to remotely monitor the vehicle's location on a mobile app, thereby, making the connected infotainment serve as a vehicle safety tool as well.
Slow offtake for high-speed 5G network in India
Telecom companies have rolled out the high-speed 5G network in key Indian metro cities but despite the cost of 5G services and mobile devices being at par with 4G, for electronics manufacturing companies like Track N Tell, the cost of a 5G modem is significantly higher compared to 4G.
"The difference is roughly US$ 200 (Rs 16,494) in case of our telematics devices. In India, if we were to sell a device at US$ 200 to an OEM, by the time it reaches the consumer, the difference ends up being about US$ 500 (Rs 41,235), which changes the entire equation and makes the product unaffordable for the mass-market buyer," explains Gupta.
"At present, the higher price points are due to lack of economies of scale. However, the scenario will definitely change in the next five years," he avers.
Some of the challenges the company faces as a local manufacturer of electronic products in India is the imported raw material for semiconductor chips, customs duties and exchange rates. "While we believe chip fabrication will happen in India, China has already established itself as the factory for the world. For India to get to the level where we are able to not just offer these components but at a price point compared to China, it will take some time," predicts Gupta.
Trak N Tell claims it has a strong sales pipeline from OEMs for FY2024.
Strong order book in place for FY2024 and beyond
Trak N Tell currently supplies a number of its telematics products to EV manufacturers, particularly two- and three-wheeler OEMs in India, which are leveraging connected vehicle technology to drive businesses such as e-commerce logistics. However, due to NDAs with the OEMs, their names cannot be divulged. Suffice it to say, the top-selling products are using Intelliplay.
While its telematics products allow vehicle / fleet owners to track vehicle location, in case of EVs, Trak n Tell devices are able to tap into metrics from the battery controller and BMS, enabling OEMs and fleet operators to keep track of battery discharge patterns and devise solutions and services around them. The company also offers analytics services to mine the data captured by its telematics devices.
"We have a very strong sales pipeline from OEMs for FY2024 and even the outlook for FY2025 and FY2026 is also looking very good. We have built our reputation in the OEM segment as a strong contender in the telematics space. We are getting a lot of traction from OEMs and our order book looks very robust," reveals Gupta. The company produces around 20,000 GPS trackers on a monthly basis on a single-shift basis, and plans to augment this capacity three-fold in line with demand.
"Beyond this, we will require capital infusion to increase our plant capacity, build our data science teams as well as focus on new innovations in the connectivity space. We are also looking to introduce a lot of automation in our assembly process as we have started achieving economies of scale. Our investors are standing behind us and there are funds that we can access as and when required," signs off Gupta on a confident note.
RELATED ARTICLES