CASE Construction Equipment bullish on India
The company hopes to boost its exports from India and leverage its recently-launched R&D centre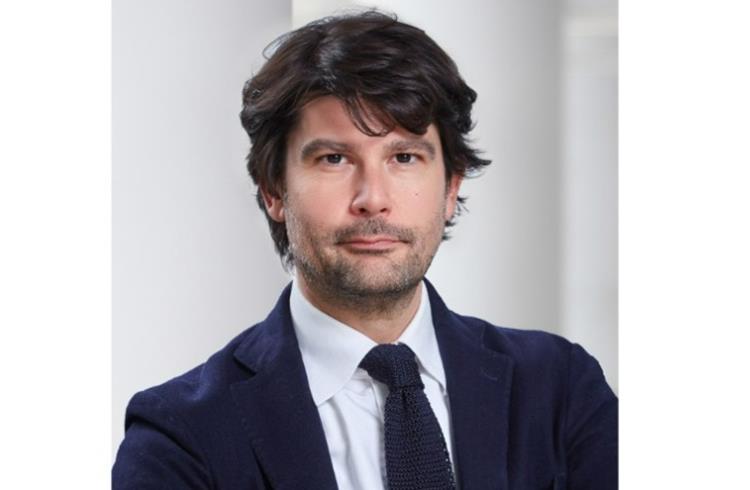 Fabrizio Cepollina, Vice President ,CNH Industrial Construction Segment in Africa, Middle East and Asia Pacific AME and APAC, CNH Industrial said, " We want to be  prepared as demand picks up."
CASE Construction Equipment, a part of CNH Industrial, is looking to strengthen its domestic presence in India apart from boosting its exports from the country, the company's top leadership told Autocar Professional on the side-lines of an industry event.
Fabrizio Cepollina, Vice President ,CNH Industrial Construction Segment in Africa, Middle East and Asia Pacific AME and APAC, CNH Industrial said, " We want to be prepared as demand picks up." The company has already spent upwards of $ 200 million in India as the emphasis remains on growing each aspect of its business, Cepollina added highlighting at the newly-launched R&D centre at Gurugram is a case in point and is aimed at becoming a strategic hub for company's global innovation footprint focusing on product development and digital solutions.
The R&D centre comes equipped with the latest technology and capabilities including an innovation department, vehicle simulation and a state-of- the-art Extended Reality/Virtual Reality laboratory to support global technology-led projects. The Centre has been operational since March 2021 and considering its early returns, the addition of further design development spaces for additive manufacturing, embedded software, data analytics, and User Interface & User Experience (UI/UX) with advanced simulation capabilities are foreseen. This site will play a strategic role for collaborative efforts with its sister R&D centres around the world to tap the opportunities offered by India's digital ecosystem.
The Centre will also focus on developing core competencies in customer-influenced software solutions and technologies including cloud, embedded, electrification, autonomous, advanced analysis, simulation, automation as well as mechanical & electrical design.
"Our recently launched state-of-the-art Indian Technology Centre will significantly contribute towards developing smart, sustainable and technologically advanced equipment for India and export markets" he continued while speaking at Excon-2022, South Asia's largest construction equipment trade fair which began on 16 May in Bengaluru.
CNH Industrial India serves the country through the Case IH, New Holland Agriculture and CASE Construction Equipment brands. The company launched an array of machines starting with the highly anticipated 770 NXe 49.5hp Loader Backhoe, together with the 770 EX Plus, 851 FX CP variant, 1107EX Soil Vibratory Compactor, CX220C LC-HD Excavator, and 845C Motor Grader. Additionally, CASE showcased the engine technologies that power its equipment in India and export markets. Representatives from the brand's captive finance arm CNH Capital and other retail finance partners offering finance offers for ease of purchase were on the stand to advise visitors.
Locally-sourced parts
The backbone for CASE's India operations is its Pithampur manufacturing plant which is located in Madhya Pradesh. Spread over 162,000 square metres, it manufactures tractor loader backhoe, vibratory compactor, crawler excavator with annual capacities of 5500, 2000 and 1500 units respectively. The products manufactured here are exported to over 30 countries including in the Middle East, Africa, Southeast Asia, Sri Lanka, Russia, and Bhutan. Satendra Tiwari, Plant Head - CASE Construction Equipment said, "Most of the equipment manufactured at Pithampur is 75 percent indigenous with locally-sourced parts for fast paced large scale manufacturing".
Alok Jha, Director-Sales & Marketing, India & SAARC – CASE Construction Equipment said, "Going forward we are optimistic that the construction industry in India is entering a sustained demand phase. We are taking this momentum introducing next-generation machines to our range of products that are designed, developed, and manufactured in India."
Also read
CNH eyes larger global role for India

RELATED ARTICLES