BYD India opens its first electric car dealership in Ernakulam
The company, which markets the e6 MPV, is targeting growing demand for EVs in Kerala.
BYD India's electric passenger vehicle showroom in Ernakulam will be managed by Southcoast.
The BYD e6 has an ex-showroom price of Rs 29.60 lakh inclusive of 7kW charger, and Rs 29.15 lakh excluding it for the B2B market.
The BYD e6 has a vehicle warranty of 3 years / 125,000km, battery cell warranty of 8 years / 500,000km and a traction motor warranty of 8 years/150,000km.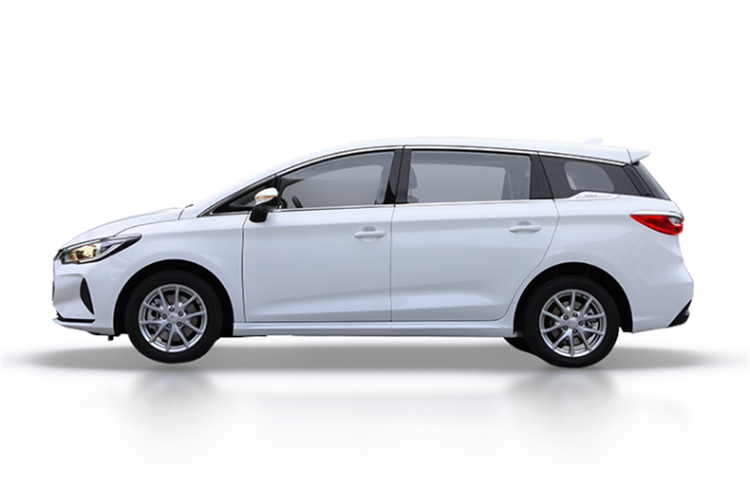 BYD e6 supports both AC and DC fast charging. DC fast charging technology can provide charge from 30% to 80% within 35 minutes.
The e6 has large boot space of 580 litres, which is the largest in the Indian MPV category.
BYD India opens its first electric car dealership in Ernakulam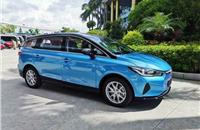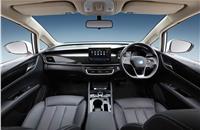 BYD India, a subsidiary of the world's leading new energy vehicle manufacturer BYD, today inaugurated its first dealership showroom of passenger vehicles at Ernakulam in Kerala. The dealership will be managed by EVM Southcoast in Kochi.
The showroom was inaugurated by Sabu Johny, Managing Director of EVM Group in the presence of senior officials of BYD India and EVM Southcoast.
EVM Southcoast will provide consumers in the Kerala market with access to BYD's pure electric vehicles. In November 2021, BYD India had launched the electric MPV e6 for Rs 29 lakh. As per apex dealer body FADA, BYD India has sold a total of 153 EVs in the April-July 2022 period. The company also markets pure electric buses.
On August 10, BYD India signed an MoU with HDFC Bank towards stock financing for its all-India dealer network.
According to BYD India, the showroom spread over 2,500 square feet is equipped with well-trained technicians and complete facilities including service bays, a customer lounge area and EV charging stations, aiming to offer customers the best in-store experience.
Sanjay Gopalakrishnan, Senior Vice President of Electric Passenger Vehicle Business of BYD India, said, "Starting from Kochi, we are getting closer to our target customers and are delighted to inaugurate our first showroom in the country with EVM Southcoast. We hope that our customised products and service will spur and accelerate green initiatives in the region."
"Kochi is the most densely populated city of Kerala and is also known as the financial, commercial and industrial capital of the state. We are delighted to embark on a new journey with our first dealership in the state of Kerala. Kochi has immense potential for premium passenger cars and we strongly believe that BYD will be the main contributor to EV adoption in the EPV segments in Kerala", added Shrirang Joshi, National Sales Head of Electric Passenger Vehicles Business of BYD India.
RELATED ARTICLES