Bountiful monsoon, surge in demand drive two-wheeler sales in June 2018
Initial sales reports, as revealed by the top six players in India's two-wheeler segment, suggest that the market – the world's largest – has recorded more than 22 percent growth year-on-year in June 2018.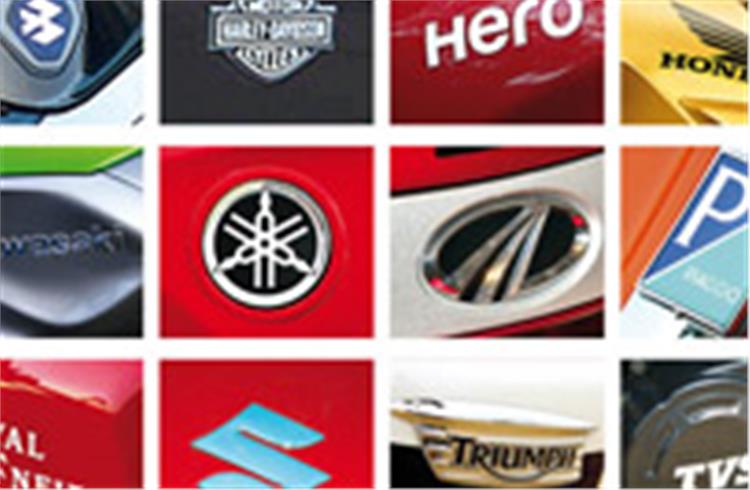 The early arrival of monsoon across India has resulted into two-wheeler manufacturers stacking up their dealerships across India with adequate stock to cater to the surging demand for scooters and motorcycles in the domestic market.
Initial sales reports, as revealed by the top six players in India's two-wheeler segment, suggest that the market – the world's largest – has recorded more than 22 percent growth year-on-year in June 2018. The total dispatches made by these six companies – Hero MotoCorp, Honda Motorcycle & Scooter India, TVS Motor Company, Bajaj Auto, Royal Enfield and Suzuki Motorcycle India – (with an exception of Hero MotoCorp, which has disclosed June sales including exports) total up to 18,06,486 units for last month, up a substantial 22.69 percent YoY.
Hero MotoCorp, India's largest two-wheeler manufacturer, has reported total dispatches of 704,562 units in June, up a good 12.88 percent YoY. Autocar Professional estimates that the company's domestic performance for June 2018 would be in the range of 685,000 units.
Notwithstanding Hero MotoCorp's domestic sales, this is the fourth occasion when the company's total sales (domestic + exports) have crossed the 700,000-unit milestone. Of these, the three top-performing months were recorded in 2018. Other than in June 2018, Hero has achieved this feat in April 2018 (706,365 units), March 2018 (730,473 units) and in September 2017 (720,739 units).
According to the company, Q1 FY2018-19 now stands as the quarter recording highest ever sales for Hero MotoCorp. It has reportedly sold more than 2.1 million units during the April-June 2018 period. While in Q1 FY2019, it has sold 21,04,949 units, Hero MotoCorp's previous highest quarterly performance was recorded in Q2 FY2018, when it had reported dispatches of 20,22,805 units.
"With the monsoon already hitting many parts of the country, the positive consumption pattern is expected to continue in the coming months. Hero MotoCorp is geared up with an array of products – including its premium motorcycle and the new scooter range – to add to the positive sentiment and further delight the customers," quotes the company release, suggesting its outlook on the domestic demand in the coming months.
It is known that the company has plans to launch two new 200cc premium motorcycles and two new 125cc premium scooters in the coming months. The company has also revised the ex-showroom prices (up to Rs 500) across its portfolio with intent to partially set off the rising input costs including commodity prices and currency depreciation. However, this upward price revision, which is also done by other manufacturers for similar reasons, is not expected to play as dampener in the smoothly increasing demand in the coming months.
Growing by a substantial 28.61 percent YoY in June 2018, Honda Motorcycle & Scooter India (HMSI) has reportedly sold 535,494 units in the domestic market. Honda stands as the biggest volume gainer on the YoY basis for last month, thereby being a major driver in the overall two-wheeler segment's growth in the domestic market. It has registered additional sales of 119,129 units over its June 2017 sales, which stood at 416,365 units.
According to the company, its scooter sales grew by about 33 percent YoY last month. Its domestic scooter dispatches increased from 271,007 units in June 2017 to 361,236 units in June 2018. The motorcycle portfolio, on the other hand, has registered growth of about 20 percent YoY. Honda's motorcycle dispatches increased from 145,358 units in June 2017 to 174,258 units in June 2018.
Honda's Q1 FY2019 domestic sales stand at 16,90,405 units, up 14.33 percent YoY from 14,78,478 units sold in Q1 FY2018. Commenting on HMSI's performance in June 2018, Yadvinder Singh Guleria, senior vice-president - Sales and Marketing, HMSI said, "Adding over 240,000 additional customers, Honda's power-packed performance in June 2018 is testament of the positive sentiment in buyers' mindset. Backed by a strong double-digit growth in both motorcycle and scooter, Honda – led by the Activa – has registered a growth of 16 percent in the first quarter of FY2019."
While the company is pushing for the sales of its new 160cc premium commuter X-Blade (via new promotions), at the top end it has started accepting the bookings for its 2018 edition of its 1000cc adventure model – the Africa Twin. However, Honda's immediate priorities remain clear with eagle-eyed focus on garnering additional volumes month-on-month and consolidate its market share further.
TVS Motor Company, India's third largest two-wheeler player, has recorded domestic sales of 246,176 units in June 2018, up a conservative yet consistent 7.73 percent YoY. The company had sold 228,518 units in June last year.
The company has reported that its scooter portfolio has grown by about 13.6 percent YoY from 90,448 units in June 2017 to 102,763 units in June 2018. This is supported by the demand for its bestselling model – 110cc Jupiter and by the new 125cc premium scooter NTorq, which has become one of the top 10 best-selling scooters in India within three months of its official launch. TVS Motor's consistent assault in the scooter segment has made it the formidable number two player with only Honda ahead of it in India.
The company's motorcycles sales grew by about 14.9 percent YoY with sales increasing from 112,146 units in June 2017 to 128,825 units in June 2018. Its largest selling motorcycle brand – Apache – continues to woo young buyers in the 160cc – 310cc categories.
Bajaj Auto, India's fourth largest two-wheeler manufacturer has reported a dramatic recovery in its domestic sales in June. The company has reported sales of 200,949 units last month, up an unusual 86 percent YoY. It had sold 108,109 units in June last year.
The surging motorcycle sales at Bajaj Auto can be attributed to its Pulsar, Discover, Platina and CT100 brands, which are able to maintain the momentum in the domestic market. It also appears that the Avenger and V line up has contributed well in its June 2018 performance.
Reliable sources indicate that the company's immediate priority is to focus on the new developments under its alliance with UK's Triumph Motorcycles. Meanwhile, the existing brands, along with KTM, are expected to hold the fort for this Pune-based manufacturer. It is also learnt that the senior team members are working on revising strategies for the 375cc Dominar– its most premium motorcycle yet.
Royal Enfield's dream run continues in June too. The company has reported sales of 72,588 units last month, up about 18 percent YoY. RE has registered total domestic sales of 219,725 units, which marks impressive 23 percent YoY GROWTH, in Q1 FY2019. Notably, the Classic 350 model contributes around 60-75 percent of RE's overall sales every month. The company is now preparing for the launch of its 650cc, twin-cylinder motorcycles – Continental GT 650 and Interceptor 650 in the coming three months' time.
Royal Enfield had unveiled the 650cc Interceptor INT and Continental GT on November 7, at EICMA 2017.
On the export front, Royal Enfield has shipped out 5,636 units in Q1 FY2019 (averaging just 1,880 units per month), up 10 percent YoY. The incoming bigger-displacement motorcycles are aimed at consolidating Royal Enfield's presence in the developed markets such as North America, Europe, Australia and others.
Suzuki Motorcycle India has reported sales of 46,717 units in June 2018, up a commendable 39.15 percent YoY. The Suzuki Access 125 is one critical contributor to its domestic performance, along with the Gixxer series in the motorcycle portfolio.
Commenting on Suzuki's performance in June, Sajeev Rajasekharan, EVP, Suzuki Motorcycle India said, "For us to achieve our target of 700,000 unit sales during this financial year, it was very important for us to have a strong-first quarter. Now, we would aim to build on this strong-foundation. In the month of June, we introduced the Access 125 in a CBS variant and added a special edition to the series, further strengthening the value proposition that it already offers as a segment-leader. With positive customer sentiments, and exciting-new launches still in the pipeline, we look forward to marching towards the company's goal."
Suzuki is gearing up to launch its Burgman scooter (pictured above) in India soon. The incoming scooter, which will be powered by the same refined 125cc engine from the Access 125, is expected to further consolidate the company's positioning in the premium scooter category. The incoming model is estimated to sit atop the Access 125 in terms of market positioning and the price points.
The industry expects that the demand momentum will continue in Q2 (July-September 2018) leveraging the good monsoon and the new model line-up planned by OEMs for the domestic market.
Also read: CV sales accelerate in June, OEMs optimistic on speedy growth
Indian carmakers firing on all cylinders as sales zoom in June, Q1 numbers indicate a strong fiscal
RELATED ARTICLES