BharatBenz set to fire on all cylinders
The BharatBenz brand is well-known across the truck and bus eco-system.
Team DICV is raring to go
We truly believe in India's potential and are financially strong with a successful brand in the form of BharatBenz" says MD & CEO, Satyakam Arya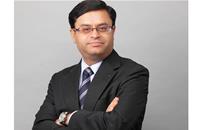 When Daimler India Commercial Vehicles (DICV) recently celebrated its 10th anniversary at its Oragadam plant near Chennai, its employees were literally over the moon. As Satyakam Arya, MD & CEO recalls, it was a "wonderful day" where people felt truly elated.
"The Indian market is not for the fainthearted. Look how we have played this game in coming up with a new brand like BharatBenz which combines the ideology of Benz with the dimensions of a country like India," he says.
A DICV veteran, Arya adds that this market always figured high in the parent company's scheme of things and it was "indeed a bold move" to invest at that point in time. The world was not in a great place then with the aftermath of the Lehman crisis and a host of automakers were compelled to either shelve or defer investments in India. The list included Peugeot, General Motors, Renault-Nissan etc which had to redraft their strategies in the midst of a global downturn.
Daimler however stuck to its plans for trucks and the BharatBenz brand is now all too well known across the truck and bus ecosystem. This is in sharp contrast to another German brand like MAN Trucks which recently shut down its India operations when it realised that it could not cope with the challenges of this market.
Today, Daimler has split its car and truck businesses globally which means that India will have an even bigger role to play going forward. "With Daimler Truck now a separate entity, we definitely have to prepare for the future of mobility," says Arya. He is pleased that the hard work put in over the last decade has put in place a strong base to take on new challenges.
"We truly believe in India's potential and are financially strong with a successful brand in the form of BharatBenz," he adds. Arya makes no bones about the fact that it was DICV which played a key role in transforming the truck market. For instance, it was categorical that it would not manufacture cowl trucks for reasons of safety and this played out in the market where the share of these vehicles is now down to 40 percent.
Striking a chord
"We also brought in technology and features in our vehicles which were first-of-a-kind. Another initiative was total cost of ownership which has struck a chord with customers," he says. Conceding that the next 10 years will be a different ballgame in "technology and mobility", he is still confident that the strong foundation now in place will hold DICV in good stead.
While striving for higher market share is one part of the objective, Arya maintains that he would much rather focus on profitability. "We do not fix destinations by market share and have our own plans of how to grow step-by-step. The domestic market is important but we also export to over 60 countries worldwide," he says.
The underlying message is that this is a journey that will take time and it is therefore pointless to talk about a destination. "We have made substantial investments and are patient. We also know that we are up against rivals who have been around a lot longer. DICV has a very well thought out long term strategy and will not get distracted by other things," continues Arya.
The belief also stems from the fact that things can go awry for reasons beyond anyone's control. When Daimler was drawing up its truck plans for India, for instance, the size of the medium and heavy commercial segment was around 150,000 to 200,000 units annually. This naturally prompted experts to sing hosannas about the growth story for the country where the forecast was half a million trucks by 2015 going up to nearly a million units by 2020.
There is really no point rubbing it in since none of these fancy targets were met and the highest tally recorded thus far was 3.8 lakh units in 2018. Yet, Arya chooses to look at the brighter side and refuses to be deterred by the fact that the script went awry.
"On the other hand, this helped us as a company because we became nimble and prepared ourselves for a market which is very cost-conscious. This thought process percolated into the DNA of the company where people understood that this is a market which is very cyclical and it is important to stay focused on costs," he explains.
Transiting to Bharat VI
Beyond this, the last two years have been extraordinarily difficult thanks to the tight timeframe in transiting from Bharat Stage IV to VI emission norms where the industry's marathon effort was dwarfed by the pandemic.
Arya believes that these setbacks also helped DICV stay focused and agile. "I would rather take the experiences as some successes we can build on while the setbacks were part of the learning curve. All this helps us prepare better for the future," he says.
What is interesting about the Daimler journey is that it began exporting just a year after it set up its Chennai plant in 2012. It had also established a CKD centre as well as a consolidation centre as part of this effort which has seen over 200 million parts shipped out to Daimler operations globally. As Arya points out, these were locally developed parts involving nearly 100 suppliers that have since made their way to Brazil, Germany, Japan and the US.
"Any import list of automakers in India will typically have the transmission and gearbox on top. In our case, we have not only locally developed transmissions but exported them back to Germany. Transmissions for medium duty trucks are produced solely in India for Daimler and India is the only source of supply," he says.
More recently, the company established a global capability centre where there are over 300 engineers working on important projects for Daimler globally. These are not "low-end engineering work but big stuff" which only reflect what India has to offer.
Global R&D foorprint
These engineers work with their colleagues in other parts of the world on the latest technology which means a global footprint is in place for R&D in Asia. This pool of engineers will keep growing in the coming years, adds Arya.
The landscape is also changing rapidly for trucks and DICV beehives it is important to be ready for all the changes that will happen. "Trucks are a B2B business where customers seek value and not experience as in cars. Digitalisation is also critical and data will play a big role especially with connected vehicles," he says.
This will help the company get "lots of insights" on truck and fleet usage. Every vehicle is connected and the customer is constantly given feedback on what he could do better with his vehicle in order to add a "whole new dimension" to efficiency. This is particularly important in a country like India with high logistics costs. As these reduce, fleets will get more professional and take data-driven decisions.
Trucking-as-a-service
While electric has been dominating the news for a while now, Arya makes it clear that it is not the sole solution for commercial vehicles. On the contrary, the answer lies in slicing different segments through their usage patterns and then deciding the best fuel option. The coming years will see many choices thrown up like gas, blended fuels, electric, hydrogen etc.
"Industry will deal with different fuels and fleet operators must decide what is best for them," he says. It will also be interesting to see whether operators of the future will buy a vehicle or choose the pay-for-use route. To that extent, a new concept of trucking as a service may also evolve.
"We are looking at each of these possible scenarios and regularly interact with fleet owners," says Arya. In the electric arena, Daimler started technology development four years ago and is now developing the second generation Fuso eCanter in Japan. It has also launched an electric truck in the US and Germany while work on hydrogen is underway in Europe with Volvo.
"When we believe any of these options become relevant in India, we will bring it with the maturity of technology and the experience gained locally. We need not start afresh since work is already happening in our Chennai setup and other parts of the world," he adds. Access to technology means that the teams in India are future-ready and this becomes a big advantage going forward.
It is not easy coping with this massive transformation in the fuel landscape but Arya is of the view that there is really no choice in the matter. "Sure, change is inconvenient and takes away the comfort of familiarity. After all, anything new has a whole lot of unknowns but do we have a choice? This is the goal of the entire planet and I believe what we are doing is not enough," he says.
This change will also make it difficult for policymakers to define clear cut targets since the goalposts may keep changing especially with what is being witnessed in Europe where the Ukrainian war is still underway. Coal is now back on the radar with gas from Russia becoming an untenable option.
Additionally, moving to more energy alternatives will also lead to creation of a new ecosystem where there will be an array of choices going beyond the traditional format of petrol and diesel. "It will be difficult but we should not complain and be ready to handle it," says Arya.
Whilst on the subject, DICV had already articulated its intent to be carbon-neutral by 2025 and the roadmap is on course. "As I speak, we are close to 75 percent (of this target) at the Chennai facility and I will not be surprised if we achieve this before the set date," he says. The company has already installed over 3 MW of solar capacity and is adding 1.3 MW to make it 4.6 MW in all.
Additionally, there is a lot of work being done on water conservation which becomes especially critical in a city like Chennai which goes through its cycles of acute scarcity. DICV has a 60,000 kilolitre pond which stores rainwater and, post-filtration, this can be drunk comfortably. "We no longer buy water…it is an important resource," adds Arya.
Coming back to business, the company has also been studying the light commercial vehicle market which is a "big space" and a new arena for this medium and heavy duty player. LCVs are particularly important since they are the first candidates for alternative fuels. What is even more interesting is that their forms are emerging more dynamic with a growing number of three-wheelers going electric.
"When we believe we have the right product and value, we will definitely look at this segment. We do not take impulsive decisions and would rather wait and see how the sector is developing and if we have a compelling value proposition to offer," reiterates Arya. He is equally confident that the BharatBenz brand can convey the right message in "providing unmatched" value to the LCV customer too.
While the world continues to be in a volatile place, the DICV chief is intrigued by the fact that opportunities and challenges are actually occurring in tandem. One the one side is the grim reality of input costs or high crude prices and, on the other, is strong domestic demand for commercial vehicles. "I haven't seen something like this happen simultaneously. It is a unique cocktail!" he exclaims.
One of the key reasons perhaps lies in the fact that truck replacements hardly happened soon after the BS VI transition and the pandemic set in with a vengeance. Selective buying has now given way to brisker demand and this is being reflected in the numbers. The medium and heavy segment is poised to cross 300,000 units in this calendar which will be a hefty 50 percent jump from 200,000-odd units recorded in 2021.
"Across segments, the Indian CV market is poised for the biggest growth we have seen. We could cross the previous peaks going by the current momentum," says Arya. He is also of the view that things will only get better from here thanks to the immense potential especially if one were to see the direct correlation between population and trucks sold.
India's truck sales are a third of China today but infrastructure development is happening in a big way which augurs well for growth of trucks. Industries are also back on track while "the e-commerce boom is here to stay". It is also a matter of time when the scrappage policy will be implemented. "With some patience, everything will happen and we will cross previous highs recorded in CV sales," he adds.
Segmentation will also become sharper thanks to multimodal logistic parks that will come up outside the cities. While the numbers of high horsepower trucks on expressways will grow exponentially, smaller vehicles will carry goods offloaded at these logistic parks into cities and towns. "We are linking all these future trends to our product strategy," he says.
From Arya's point of view, there are tremendous opportunities to be availed of in these turbulent times which can truly test the mettle of a CEO. "Over planning is always bad and you need to apply fundamentals carefully. You must be very agile in the short term and stop cribbing or whining. At the same time, don't lose sight of the bigger picture," he says.
Also read
Daimler India CV partners IIT Madras Incubation Cell to catalyse future mobility solutions

RELATED ARTICLES