Bharat NCAP and Global NCAP: what's similar and what's different
Global NCAP will hand over the reins of Indian vehicle crash testing to Bharat NCAP, bringing an end to the 'Safer cars for India' programme.
The Ministry of Road Transport and Highways (MoRTH) recently launched the new Bharat NCAP norms that are set to come into effect from October 1, 2023. The programme has been formulated on the latest GNCAP protocols, and while most testing procedures and standards are identical between the two, there's one major difference that sets them apart.
Global NCAP and Bharat NCAP: the sole difference
Under GNCAP, the maximum a vehicle can score in Adult Occupant Protection (AOP) is 34 points, while under BNCAP, it's 32 points. Both testing protocols award 16 points each for front and side impact test, but GNCAP awards two additional points for seatbelt reminders – half-a-point for each of the front seats and one point for the second row.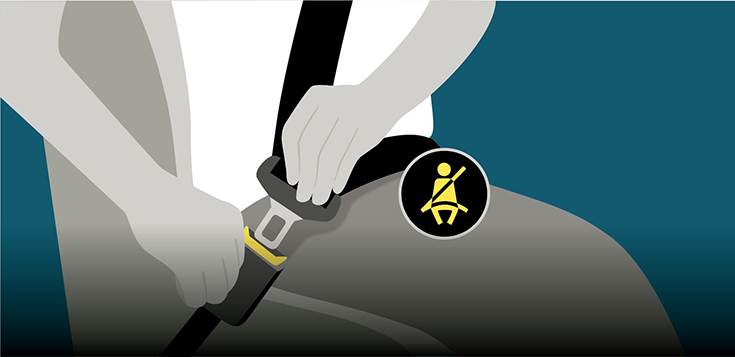 BNCAP, on the other hand, does not award any points for seatbelt reminders. However, it mandates it for a 3-star rating or higher, albeit only for the front seats. The MoRTH had previously issued a draft notification mandating rear seat belt reminders, which was promptly followed up by manufacturers who installed it in their vehicles. S,o it's strange that this has been given a miss.
Global NCAP and Bharat NCAP: the similarities
1. Child occupant protection – For child occupants, the scoring and assessment procedures are identical in both programmes. Both NCAPs award 16 points for the frontal impact test, 8 points for the side impact test, 12 points for CRS installation and 13 points for vehicle-based assessments such as ISOFIX usability, integrated CRS, provision of three-point seatbelts and more.
2. ESC requirement – As of 2023, ESC (Electronic Stability Control) is optional without a minimum fitment rate, but from 2024, for vehicles to secure 3 stars or higher – under both GNCAP and BNCAP – it has to be a standard fitment. However, there is a clause involved in making ESC standard fitment.
The protocols state that fitting ESC in cars must be a two-step process – as standard in the bestselling variant of the vehicle or in equal number in other variants. Both NCAPs also require manufacturers to make ESC standard across all variants within two years of the test result publication. In the same time period, it must also be offered as a 'standalone' option, and not combined with any other feature.
3. Side pole impact test – Both GNCAP and BNCAP state that for a vehicle to be tested for pole impact, it has to be fitted with some kind of head protection system, such as side and curtain airbags. Pole tests will not be allowed if side head protection systems are absent.
For a 5-star rating, both NCAPs also require at least 50 percent of the vehicle's variants to be fitted with head protection systems by the end of 2023, 70 percent by the end of 2024, 90 percent by the end of 2025 and 100 percent by 2026.
Interestingly, if a vehicle is tested for side impact in 2023, it could get a 3-star rating or higher, provided it qualifies all other criteria. This is regardless of whether it has a head protection system.
4. Pedestrian Protection – Lastly, Bharat NCAP requires all vehicles to comply with AIS100 norms which is similar to the UN127 norms that's required by Global NCAP.
RELATED ARTICLES