Ather Energy plans TPMS and smart helmet for its 450X e-scooter
Electric scooter maker to launch two smart accessories for its Ather 450X scooter in FY2021.
Ather Energy is to offer a tyre pressure monitoring system as well as a smart helmet as accessories with its 450X later this year.
Swapnil Jain, co-founder and CTO, Ather Energy: "It is in our favour to bring out more updates so that we keep customers more engaged, which results in more business for us."
Engineers at the Bangalore-based electric two-wheeler maker Ather Energy look to be in an electrifying mood, if one goes by the speedy innovations the company is bringing to the market. The company, which brought the concept of OTA (over-the-air) updates to the Indian automobile market, to update and enhance its EVs and the vehicle owner experience, is now looking to expand its offerings in the connected vehicle space.
The company has, for the past two months, been aggressively working on expanding its reach, be it partnering with ride-sharing platform Bounce, rolling out its seventh OTA update for the Ather smart scooter or tying up with CredR to bring out a two-wheeler exchange scheme. What's more, we can now reveal that the company plans to launch two new accessories for the Ather 450X scooter – a Tyre Pressure Monitoring System (TPMS) around October 2020 and a smart helmet in this financial year.
Speaking exclusively to Autocar Professional, Swapnil Jain, co-founder and CTO, Ather Energy, said the TPMS will be introduced as an accessory for the 450X around October this year. Meanwhile, the smart helmet will use the Ather 450X's connected tech, for which the start-up is likely collaborate to bring it to market.
While Jain did not reveal specific details of what the products would be offering, he mentioned that the company is also looking to retrofit 3G to 4G for its first generation of smart scooters.
To find out more on Ather Energy's future plans and how it is targeting software developers to bring in more features, and what goes behind an OTA update, download Autocar Professional's July 1, 2020 Connectivity & Electronics Special – https://www.autocarpro.in/issue/july2020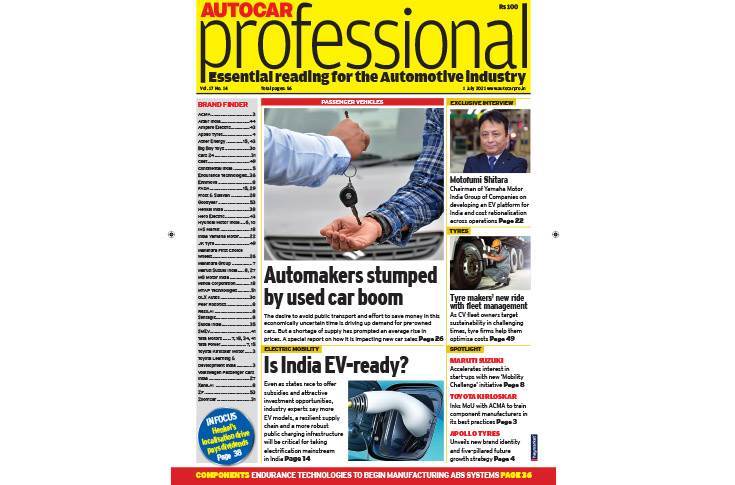 RELATED ARTICLES