Anjali Pandey: 'You cannot come up with smarter plans if there's ambiguity about the future.'
Anjali Pandey, VP (Engine Business and Components Business), Cummins India, urges emission roadmap clarity.
Anjali Pandey: 'You cannot come up with smarter plans if there's ambiguity about the future.'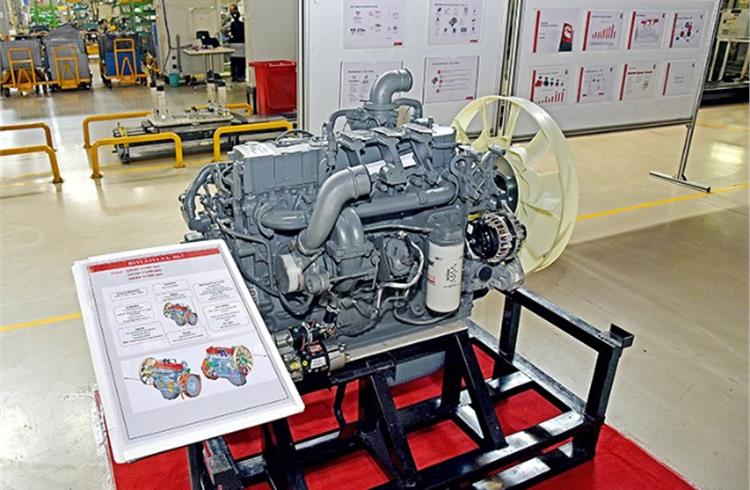 Anjali Pandey: 'You cannot come up with smarter plans if there's ambiguity about the future.'
Think engines and emissions and Cummins races into one's mind. The Indian arm of the global power leader, designs, manufactures, distributes, and services engines and related technologies. The company's Engine Business division manufactures and markets diesel and natural gas engines ranging from 65 hp to 400 hp for the low, medium, and heavy-duty on-highway commercial vehicle markets, as well as the off-highway commercial equipment industry.
Therefore, when the person in charge of the engine of growth at the company makes a pointed comment, it is reflective of the overall situation in the industry. Part of the panel discussion on 'Building a Stable Regulatory environment', Anjali Pandey, VP – Engine Business and Components Business, Cummins India, said: "The need for a roadmap is really important. It helps in planning the ecosystem, supply chain and also keeps the end users ready. It is also important for the businesses to recoup the investments made, and also for developing the capabilities in India." Her co-panellists on Day 2 of the mega-webinar on 'Meeting Emission Challenges', organised by Autocar Professional, were Diego Graffi, CMD, Piaggio Vehicles, Dr Reji Mathai, Director, ARAI and Sudipto Basu, Executive Director, Emission Controls Manufacturers Association. The event was moderated by Mrs Rashmi Urdhwareshe, director, SAE India.
Sharing her views on the necessity of the roadmap in the Indian market for the heavy and off-road sector, Pandey remarked: "It will be difficult to plan if there is a disruptive roadmap. This will eventually lead companies to import, which is not in line with how we wanted to shape the country as well. What we see is a humongous effort from oil companies and the rest in industry for the transformation to BS VI. A lot of money was invested and we need to see sustainability of this."
Talking about the highway sector, she pointed out that the roadmap is clear at some level. Also, on the off-road sector, she expects a little bit of clarity and said many are working on it. According to her, with changes coming in 2023 in OBD, a readiness of the whole ecosystem is a must. Globally in some regions, there is a 10-year roadmap and a five-year gap between two norms. This ensures enough time for everybody to get ready.
"You cannot come up with smarter plans if there is an ambiguity of the future," she pointed out.
To take the path to zero-emissions as the automotive industry is driving towards in Europe might not work in India, the Cummins India VP stated. She mentioned that the approaches can be different as there is a very customised approach for India. "We need to find the bridge to reach zero emissions. For CVs, diesel is the viable solution as it brings TCO (total cost of ownership) to its customers. The roadmap is to bring tighter regulations and alternate fuels, hydrogen cells are there. In some segments we might go electric. If we have a worry about importing oil, we also have to import certain components for EV. India does not have a supply chain ready for EVs. As it is a unique market, it is a complex problem to solve and needs collective brainstorming," she said.
RELATED ARTICLES