Amara Raja plans overseas expansion of lead acid business
The company is also looking at an acquisition.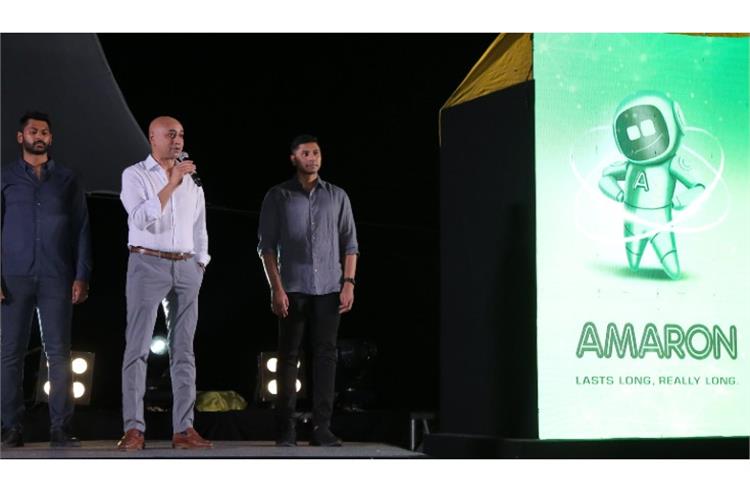 Amara Raja Batteries (ARBL) is looking at various options to expand geographically outside of India for its lead acid business. Jayadev Galla, Chairman and Managing Director, said this while unveiling their new mascot 'Ron' in Chennai, yesterday.
Galla said, "We believe that the product quality is world-class and we can compete at that level. We can even compete with our earlier partners if we have to. So, we are looking at Africa, Middle East and South East Asia as a focus now. We are in the scouting process and also looking at acquisitions. If we find the right company to buy, then we may not need to set up a greenfield project."
Last year, the Board of ARBL launched several strategic initiatives to take advantage of fast emerging new opportunities to accelerate growth and enhance stakeholder value. With this, ARBL announced 'Energy and Mobility' as the strategic focus for the company going forward.
It has earlier announced its intent to expand its lead acid batteries business and had set up a New Energy SBU encompassing Lithium cell and battery pack, EV chargers, Energy Storage Systems, Advanced Home Energy Solutions and related products and services.
Keeping this in mind, the company has plans to invest up to USD 1 billion over a period of time in its new mobility segment. Galla also added they can also invest a similar amount in the lead acid business too.
"Over a period of time, we are ready to invest up to a billion dollars in the lithium-ion cells business. This will be over a period of 5-10 years. We are currently at the R&D stage. Once we enter into a tie-up with technology, we will first look to set up a commercial pilot plant to prove out the manufacturing process, and then go for the giga-factory. All of this is expected to happen within a time frame of 12-18 months."
"We are talking to several people and once we finalise, we will announce it. Right now, we will do a mega factory first and then a giga factory," he added.
The company has an R&D plant in Tirupati for cell manufacturing and to prove the product design. "We are importing cells now from China, Taiwan and Korea. Sourcing Li-ion will be a challenge. There are new deposits being discovered every day," he said.
RELATED ARTICLES