Volkswagen plans big-ticket investment to accelerate sales in Germany
Triple-digit million euro investment over three years to improve customer experience and strengthen dealerships, with focus on digitalisation.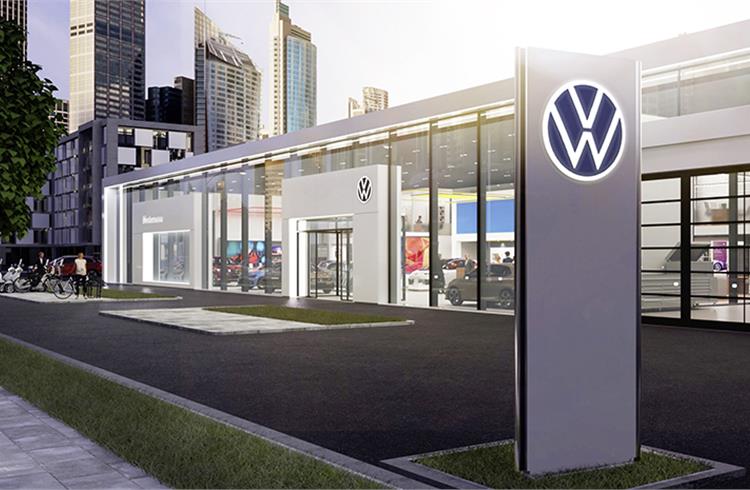 Volkswagen has announced plans to invest a triple-digit euro amount over three years – the largest programme in Germany to date – to rev up sales and distribution in its home market.
Among other items, the planned investments of the program include the upgrading of dealerships and showrooms, a broad-based product and service training offensive for dealers, the introduction of new vehicles, an extension of training in the field of e-mobility, more replacement mobility for customers during servicing appointments and a digitalization boost for dealerships and online sales. Volkswagen also intends to make its brand presentation in Germany more attractive, more innovative and more emotional. The funds which have been approved are in addition to the coronavirus support already agreed with dealers by Volkswagen.

Holger B. Santel, CEO Volkswagen Germany, said: "Our dealership organisation is putting its tremendous performance capabilities to the test every day under Covid conditions. With this boost program, we want to lay the foundations to make these efforts even more successful in the future."


Digital marketplace
As one of the program's first milestones, Volkswagen will be launching online sales together with dealers from the summer onwards. The main focus will be on the models of the ID. family in the agency business. This will be followed successively by the online marketing of new and used vehicles held by dealers. The results of the pilot projects are good and the feedback received from the dealers involved has been positive.
According to Volkswagen Board Member for Sales Klaus Zellmer, "A strong brand needs a strong presentation. We need customer proximity and local presence. Customer orientation also means taking into account severe changes in purchasing behaviour. It goes without saying that our sales system must be available to customers both online and offline. This is why we are implementing a digital marketplace in the first step for the ID. fleet, followed by vehicles in stock as well as new and used cars together with our dealers."

In Germany, Volkswagen already offers two electric models based on the MEB – the ID.301 and ID.402, has hybridized its fleet and is launching the next generation of its bestsellers such as the Tiguan, Polo or Golf with all derivatives. There are also newcomers like the Arteon Shooting Brake and the T-Roc Cabriolet.

Up to 2024, Volkswagen will further expand its product portfolio with additional strong models – including the Taigo CUV03, the SUV coupe ID.503 and the production versions of the ID. BUZZ03 and ID. VIZZION03 studies.


RELATED ARTICLES