Vincent Cobee steps down from Citroen CEO post
Vincent Cobee has left the Citroen brand after three years to "pursue personal projects".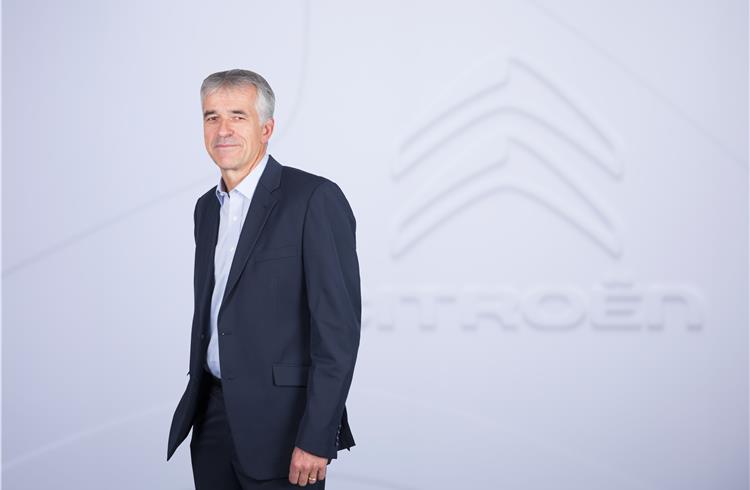 Citroen CEO Vincent Cobee has stepped down from his position after three years. Theirry Koskas, the current sales and marketing chief of parent company Stellantis, has been appointed as head of Citroen as the brand prepares introductions of a range of accessible EV models globally.
Cobee joined the Citroen brand as Deputy CEO to Linda Jackson in 2019 and was promoted to the top position in 2020 when Jackson was transferred to sister-brand Peugeot after a gap, in 2021. Cobee has worked for Nissan and Mitsubishi earlier before joining Citroen.
Vincent Cobée, 54, held strategic positions in Europe, North America and Asia in the construction and automotive industries. He is a graduate of Ecole Polytechnique, Ecole Nationale des Ponts et Chaussées and Harvard Business School. In 1991, he began his career in public works in France and in Singapore. Backed by this experience, he took an international path: in Canada from 1996, with Egis Projects as New Projects Manager, then in 1997 in the Philippines where he was promoted to Project Director.
His experience in the automotive industry began in 2002, when he joined Nissan Motor Corporation. There, he held numerous strategic positions, in particular as Head of Purchasing for Nissan Europe (2005), then as Programme Director for Nissan in Japan (2008). Staying in Japan, in 2010 he became global head of Datsun and led the launch and roll out of the brand till 2017. He then joined Mitsubishi Motors Corporation as Executive Planning Officer, in charge of product strategy, brand, as well as products and programs.
He joined Groupe PSA in 2019, to be appointed Citroën CEO and a member of Groupe PSA's Global Executive Committee in January 2020, with a mandate to set the brand on the path of global sustainable growth.
RELATED ARTICLES