REE Auto partners US bodywork supplier to make electric CVs
Development of commercial electric vehicles will integrate REEcorner technology and JB Poindexter commercial vehicle bodies for production in the USA.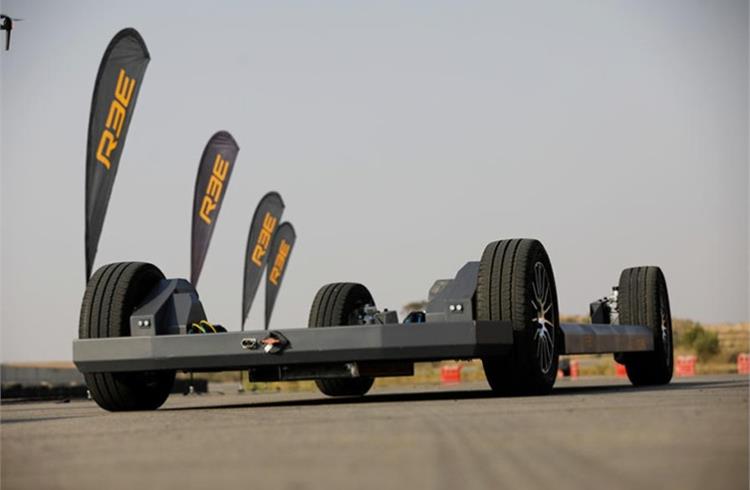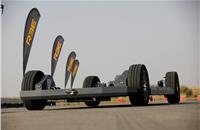 Israeli EV start-up REE Automotive has signed a strategic collaboration with EAVX, a wholly owned business unit of JB Poindexter & Co (JBPCO) to develop best-in-class, zero-emission, commercial EV work trucks for existing and new customers.
REE and EAVX will integrate the REEcorners and JBPCO commercial vehicle body solutions. REE and EAVX will also collaborate to grow their joint customer base and bring EVs to North America markets.
REEcorner technology packs critical vehicle components such as the motor, steering, braking, suspension, powertrain, and control into a single compact module positioned between the wheel and the chassis. This enables a fully-flat EV platform, enabling the lowest step-in height, and maximum payload capacity for transporting cargo and passengers with more room for batteries for extended range.
"JB Poindexter & Co is the leader in commercial work truck bodies and accessories. They are the ideal partner to help propel EV adoption in the commercial market segment," said Daniel Barel, REE co-founder and CEO. "This collaboration is an important step forward for REE's business growth – and for improving liveability and quality of life by eliminating carbon emissions."
"JB Poindexter & Co understands the EV revolution is here. As more companies across all sectors make the transition to electric mobility, the need for customisable commercial EVs grows and we want partners to know we are ready as a collaborator. The REEcorner technology provides unique opportunities to optimise the commercial fleet experience," said John Poindexter, CEO and Chairman.
In August 2020, REE Automotive had inked an MoU with India's Mahindra & Mahindra to explore development and manufacturing of electric commercial vehicles (ECVs) for global markets.
RELATED ARTICLES