Piech brand to launch with electric sports car at Geneva
Ferdinand Porsche's great-grandson announces brand with Mark Zero, on modular platform with 311-mile WLTP range.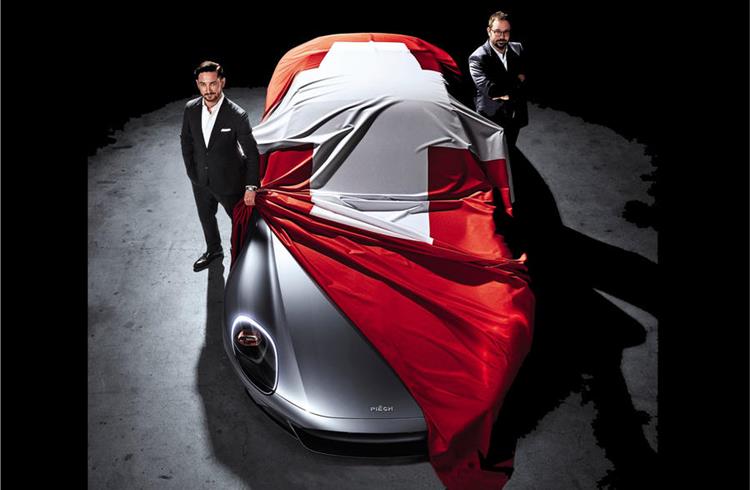 Piëch was founded by Anton Piëch and Rea Stark Rajcic
It will announce itself to the world at the Geneva motor show...
...with an electric two-door sports car named the Mark Zero
Piech brand to launch with electric sports car at Geneva
Piech Automotive will announce itself to the world with an electric sports car, named the Mark Zero, at next month's Geneva motor show.
The company was co-founded in 2016 by Anton Piëch, who is the son of Ferdinand Piech – the hugely successful former chairman of the Volkswagen Group – and the great-grandson of Ferdinand Porsche, the designer of the original Volkswagen Beetle and founder of the Porsche brand. His business partner is industrial designer Rea Stark Rajcic.
Piëch is a public company based in Zurich, Switzerland, and has no affiliation with the Volkswagen Group.
The two-door, two-seat Mark Zero is unusual among the myriad EVs from start-up brands in that it doesn't use a skateboard-type chassis, as popularised by Tesla. Instead, it's based on a modular platform that Piëch developed with the help of 200 'exterior staff'.
In the Mark Zero, the batteries are positioned along the central tunnel and on the rear axle, rather than packaged into the floor. It is therefore expected that the car is rear-wheel drive, although Piëch hasn't confirmed the location of the motor (or motors).
The Piëch platform is claimed to be accommodating of internal combustion engine, hybrid, battery-electric and hydrogen fuel cell powertrains, and some of the hardware, such as the battery, can apparently be swapped out.
The Mark Zero's battery comes from an unnamed Sino-German joint venture "previously not active in the automotive industry". It uses cells that are said to be highly thermoefficient, allowing them to be cooled by air, rather than water, and capable of rapid charging.
A goal of 500km (311 miles) range on the new WLTP testing cycle has been set for the coupé, which weighs "less than 1800kg". For comparison, the Rimac C_Two electric hypercar weighs 1950kg. No performance figures have yet been suggested by Piech.
It's unclear who has engineered the Mark Zero, although design sketches appear to be signed by Porsche's Peter Varga. It also hasn't been stated where Piëch's funding originates.
Following the retro-modern coupe, Piëch would apparently like to add a saloon and an SUV to its portfolio.
More details are set to be revealed in a press conference at Geneva on 7 March.
RELATED ARTICLES