Peugeot to unveil electrified 508 Sport Engineered concept at Geneva Show
The 508 Peugeot Sport Engineered concept is an evolution of the 2018 all-new Peugeot 508 hybrid and will be the next in a long line of high performance models from Peugeot Sport 
Peugeot to unveil electrified 508 Sport Engineered concept at Geneva Show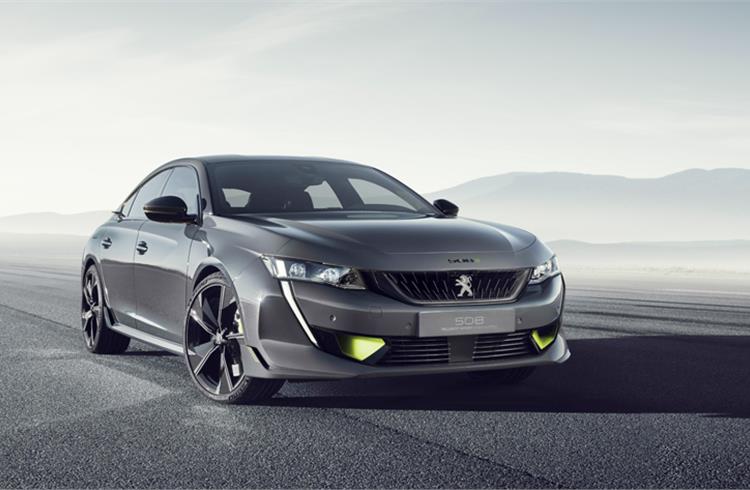 Peugeot to unveil electrified 508 Sport Engineered concept at Geneva Show
Peugeot to unveil electrified 508 Sport Engineered concept at Geneva Show
Peugeot to unveil electrified 508 Sport Engineered concept at Geneva Show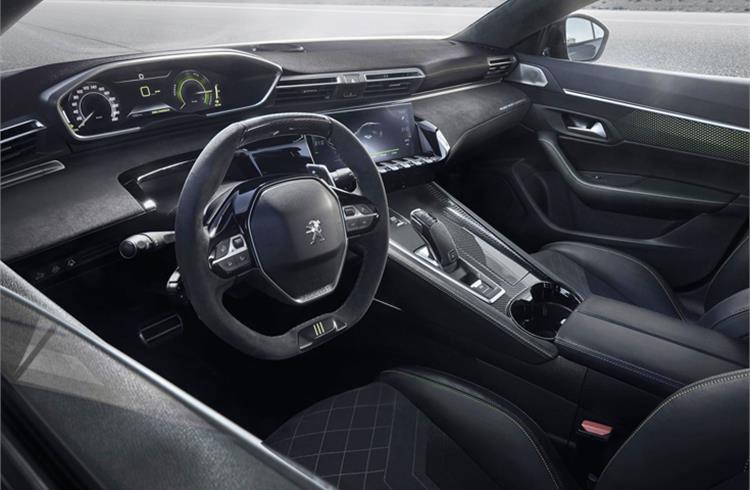 Peugeot to unveil electrified 508 Sport Engineered concept at Geneva Show
Peugeot to unveil electrified 508 Sport Engineered concept at Geneva Show
Peugeot is to unveil the high-performance 508 Peugeot Sport Engineered concept at the Geneva International Motor Show next month as the brand's electrification strategy gathers pace. The Peugeot Sport team confirmed plans to develop a range of high-performance electric vehicles last year and the new concept car is the first step on the journey towards electrification.
Deploying the all-new 508 Hybrid as a starting point, Peugeot Sport experts enhanced its design, performance and efficiency. With an advanced PureTech 200 engine and 110bhp electric motor driving the front wheels and a separate 150kW (200bhp) electric motor powering the rear wheels, the four-wheel drive 508 Peugeot Sport Engineered can accelerate from 0-62mph (0-100kph) in 4.3 seconds and hit a mechanically limited top speed of 155mph.
This electric performance is underpinned by an 11.8kWh battery, which gives the 508 Peugeot Sport Engineered concept a zero-emission range of up to 31 miles when switched to 100% electric mode and CO2 emissions of 49g/km, on the WLTP test protocols, when in Hybrid mode.
The car's redesigned front bumper incorporates a 3D-printed valance designed to direct incoming air towards the radiator and new rear diffuser. The 508 Peugeot Sport Engineered concept car has enhanced aerodynamics, with flaps fitted to the subframes to reduce aerodynamic drag and streamlined winglets located on the quarter panels, where GT Line and GT monograms usually reside. This helps to smooth the flow of air.
Inside, the concept car is designed to maximise comfort and efficiency with a touch-sensitive gear lever fitted with an Alcantara® section and a sporty asymmetrical compact steering wheel covered in Alcantara® and carbon fibre inserts. The lower section of the compact steering wheel brings the design cues of the concept model straight to the driver's fingertips with three Peugeot Sport Engineered lines alternating in Kryptonite and Onyx Black overstitching.
The Alcantara design continues through to the roof, A-pillars and quarter panels, providing excellent visibility augmented by the innovative Peugeot i-Cockpit, which gives drivers intuitive access to the latest on-board technology. The cabin comes fitted with Kryptonite finishing around the door handles and dashboard, along with an all Kryptonite 10-inch capacitive HD touch screen and 12.3-inch head-up digital instrument display panel.
The innovative concept car marks the beginning of an important year for Peugeot, as it begins making the transition towards a fully electrified range. Peugeot has committed to providing an electrified version across its entire range by 2023, with the first commercial Battery Electric Vehicle (BEV) model set to arrive later this year.
RELATED ARTICLES