Nyobolt unveils six-minute-charge sports car
Global reveal of first concept vehicle with breakthrough battery technology; British firm Nyobolt teams up with Ian Callum to showcase EV battery that charges in a scant six minutes and delivers 250km range.
British firm Nyobolt has teamed up with Callum to showcase EV battery that charges in six minutes.
Nyobolt EV matches a 155-mile range with a low-slung, ground-hugging silhouette.
The 35kWh unit can be fully charged in just six minutes, using existing infrastructure.
Nyobolt hopes its fast-charging tech will "unlock the potential of battery performance".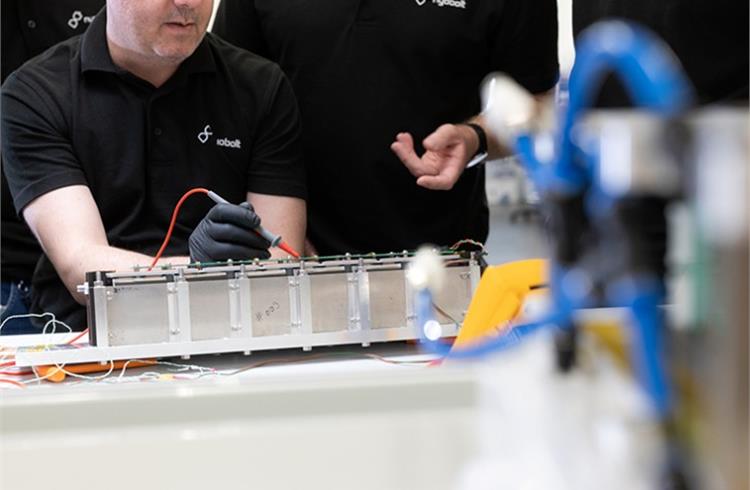 Nyobolt has tested the battery for over 2,000 fast charging cycles without significant performance loss.
Nyobolt has tested the battery for over 2,000 fast charging cycles without significant performance loss.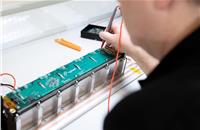 Nyobolt, the UK-based developer of breakthrough ultra-fast-charging batteries, has revealed how its advanced battery technology can transform electric vehicles. The Nyobolt EV is essentially the Lotus Elise S1 reborn as a rapid-charging electric sports car that can charge fully and repeatedly in less than 6 minutes – a new record in automotive electrification.
Designed by Julian Thomson, who styled the Lotus Elise and Elise S1, and developed by Warwick-based Callum design agency founded by his one-time boss, ex-JLR design head Ian Callum, the Nyobolt EV is set to feature the new advanced battery technology.
The Nyobolt EV weighs closer to one tonne than two, uses a 35kWh battery and is capable of fully charging with up to 250km range in under 6 minutes with existing charging infrastructure. That's the equivalent of charging at over 1,600 mph, more than double the fastest charging cars on the road today.
David Fairbairn, managing director at CALLUM, said: "Nyobolt's pioneering battery technology has provided us with a unique and inspiring opportunity to support in the design and execution of a vehicle set to mark the way forward for EV technology. The collaborative creativity, engineering capabilities and steadfast efforts of Nyobolt, Julian Thomson and CALLUM have resulted in an EV that is not only exciting technically for the industry, but something that is beautiful to behold, too."
"Nyobolt's technology allows this car to tick all the boxes that made the original Elise such a desirable drivers' car with a cult following, but it's electric. These two things don't usually come hand-in-hand due to weight and battery packaging constraints," says Aleck Jones, creative lead at CALLUM.
Nyobolt has tested the battery for over 2,000 fast charging cycles without significant performance loss.
Breakthrough battery technology
Targeting an industry solution to charging, battery materials supply and degradation, Nyobolt reveals new battery technology that is smaller, lighter and faster to charge. In the Nyobolt EV, set to weigh close to one tonne, this translates into a 35kWh battery that is capable of fully charging in just six minutes with existing charging infrastructure, delivering a range of up to 250km. Additionally, the battery has been tested for over 2,000 fast charging cycles without significant performance loss.
Nyobolt's ready-to-deploy technology, which will go into production in early 2024, unlocks this 'holy grail' through a proven 10C (six-minute) charge lithium-ion technology that is capable of immediate application and rapid scale-up. This breakthrough translates to a nimbler, more efficient EV with a lower up-front cost, lower running costs and lower use of scarce raw material.
Working alongside the design team and Nyobolt, CALLUM's engineering department is responsible for bringing the design to life, developing the new carbon fibre bodywork that accurately reflects the design vision, along with front and rear lamps and bespoke 19-inch wheels. It will also undertake the integration of the Nyobolt battery pack, high voltage powertrain components and systems, and cooling system design, as well as developing a bespoke electrical harness for the first engineering prototype that will shortly follow.
Together, CALLUM and Nyobolt have taken a system-level approach that has addressed each element – from materials, to cell, to pack, to drivetrain, to whole vehicle. The final collaborative design reflects the original vehicle's premise of a high power-to-weight ratio within an exquisite package, with Nyobolt's revolutionary battery technology ready to be adopted to applications across the automotive industry.
Sai Shivareddy, CEO at Nyobolt, said: "Unlocking the challenges faced by electric vehicle designers has been key to the development of our breakthrough fast-charging batteries. Previously, enabling a light weight fast-charging vehicle was not possible without compromising its lifetime and so people have been relying on costly and large battery packs in the vehicle. With our unique technology we have achieved a six-minute charge car, and developed smaller battery packs that can deliver more power and charge in less time."
RELATED ARTICLES