Nissan sales down 8.2% in March 2019 and 4.6% in FY2019
Nissan closed FY2019 with a decline, leading to a cumulative decline in the fiscal year. The export figures also turned out dismal for the carmaker, but the US market pulled a surprise growth in March 2019.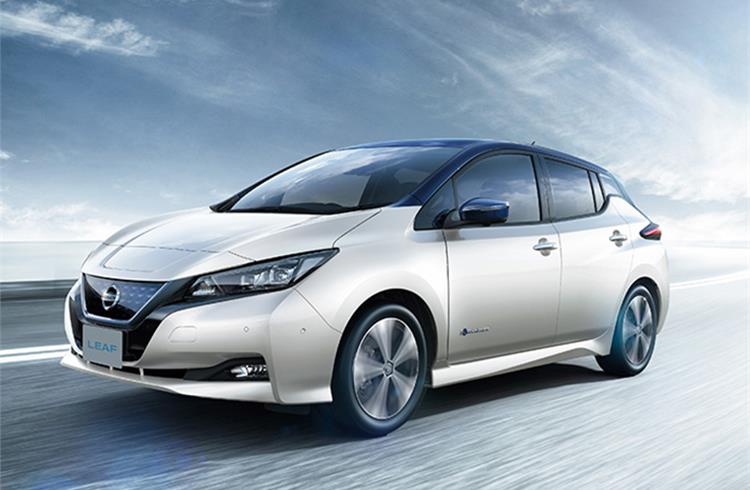 Japanese carmaker Nissan, which is led by Hiroto Saikawa (President and CEO of Nissan) has reported selling 548,750 units globally in March 2019, a decrease of 8.2 percent YoY. There was a dip of 7.1 percent in its global sales outside Japan that accounts for 86.7 percent of its total global sales.
In March 2019, Nissan's biggest market, North America, saw a dip of 7.2 percent with the US market itself seeing a drop of 7.2 percent with 150,768 units. In FY2019, it sold 1,897,089 units in the region with the US comprising of 76% of its sales in the region. This, however, turned out to be a decline of 9.3 percent in the region for the carmaker.
In March 2019, its biggest sales growth was witnessed from Russia with a YoY growth of 25 percent after selling 11,416 units in the month. The growth was reflected in FY2019 as well with a growth of 2.6 percent from 107,355 units. Its second biggest market, China, saw a growth of 8.2 percent with 133,069 units, which is around 24 percent of its global sales. In FY2019, China saw a 2 percent growth of Nissan sales.
Nissan March 2019 sales and FY2019 sales
Nissan has revealed that in FY2019, its sales in Japan, amidst all the dilemma in its top management, has remained decent. Its passenger vehicle segment saw a growth of 2.2 percent, while its commercial vehicle segment saw a growth of 12.2 percent. It further claims that its total sales in Japan has actually surpassed expectations with a growth of 2.1 percent (584,053 units). Its sales in Japan in FY2019 amounts to about 10 percent of its total global sales.
Export-wise, March 2019 saw a YoY growth of 58.9 percent (24,069 units) from the US while the European market saw a sharp YoY decline of 73.6 percent (989 units). In FY2019, however, the export figures in the US saw a sharp decline of 13.9 percent and in Europe it was of 62.2 percent. Its overall export figure for the month of March 2019 was 38,991 units (-8.9%) and 502,045 units (-14%) for FY2019.
Nissan export figures for 2019
Also read: New Daimler boss could end Renault-Nissan partnership
Hyundai appoints former Nissan executive Jose Munoz as global COO
Renault India plots new model offensive to regain market share
Nissan completes sale of battery business to China's Envision Group
Renault-Nissan-Mitsubishi unveils new R&D centre in Shanghai
RELATED ARTICLES