Nissan's St Petersburg plant begins producing new X-Trail
Upgraded crossover SUV features improved suspension and redesigned exterior; new Nissan Intelligent Mobility technologies include Rear Cross Traffic Alert and Intelligent Emergency Braking
Nissan's St Petersburg plant begins producing new X-Trail
Nissan's St Petersburg plant begins producing new X-Trail
Nissan's St Petersburg plant begins producing new X-Trail
Nissan's St Petersburg plant begins producing new X-Trail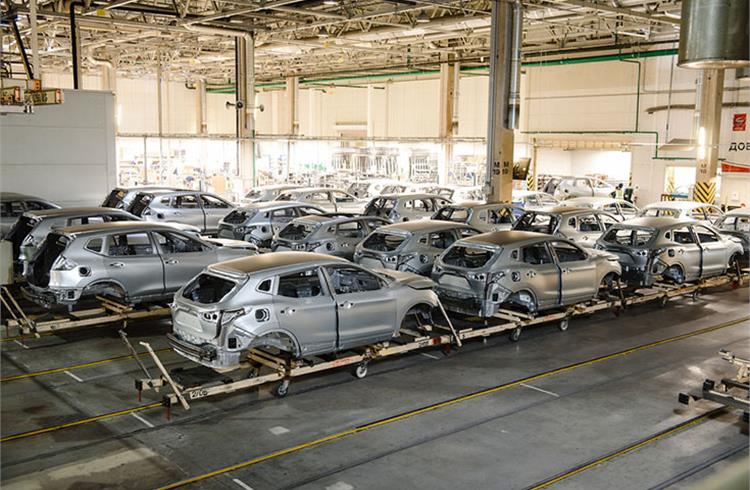 Nissan's St Petersburg plant begins producing new X-Trail
Nissan's St Petersburg plant begins producing new X-Trail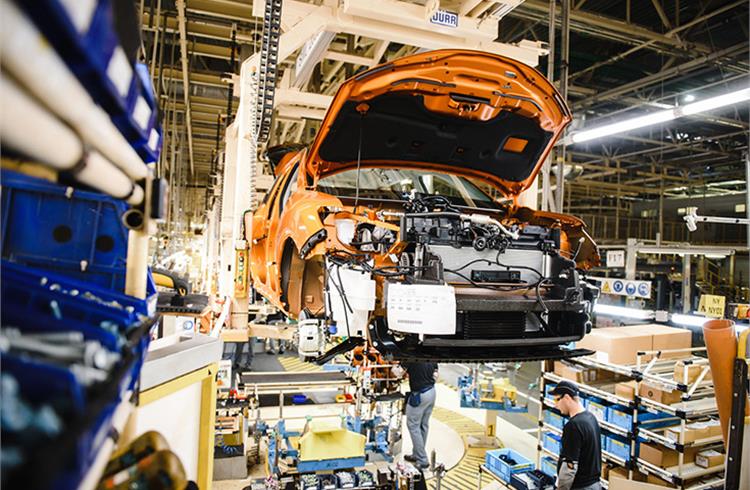 Nissan's St Petersburg plant begins producing new X-Trail
Nissan's St Petersburg plant begins producing new X-Trail
Nissan's St Petersburg plant begins producing new X-Trail
Nissan's St Petersburg plant begins producing new X-Trail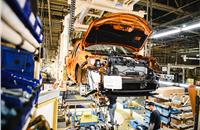 Nissan has started production of the new X-Trail crossover SUV at its St. Petersburg plant. The X-Trail is Nissan's best-selling model worldwide and the key upgrades are a more contemporary exterior design, upgraded suspension, greater cabin refinement and additional innovative new Nissan Intelligent Mobility technologies.
The focus of these new technologies is to improve driver confidence and safety on the road; Rear Cross Traffic Alert is a system which detects moving vehicles as the driver is reversing, while Intelligent Emergency Braking helps avoid collisions by detecting potential obstacles ahead. Both are now available on the new Nissan X-Trail.
Specifically adapted to meet local market demands, the new X-Trail features an upgraded suspension to enhance ride comfort and handling. It also includes Yandex.Avto systems supporting weather forecasting, music streaming and voice assistant services. Yandex.Navigator is a popular GPS system in Russia, which will allow X-Trail drivers to optimise their route by avoiding traffic jams.
Russian plant gets many upgrades
To meet the production requirements of the new model, the St. Petersburg plant has also undergone a series of upgrades. For example, laser-sensor capability has been installed across all welding equipment to enhance precision, alongside the introduction of software systems to improve vehicle noise isolation.
The X-Trail crossover became the second Nissan model ever to be produced at the plant, with the first customer cars rolling off the line in 2009. Since then, almost 200,000 have been built.
RELATED ARTICLES