New Aston Martin Lagonda saloon to lead firm's electric charge in 2021
Luxury Lagonda saloon will be first series-production electric model for car maker; it'll rival the Rolls-Royce Phantom.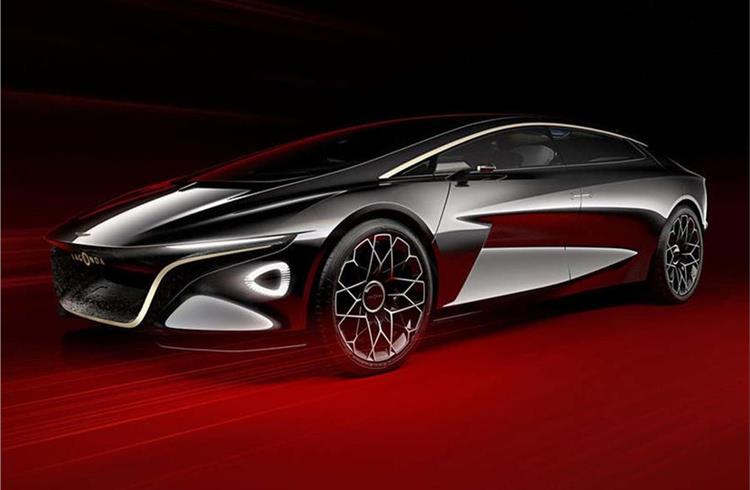 Aston Martin's reborn ultra-luxury marque, Lagonda, will spearhead the brand's introduction to series-production electric models in 2021 with a Rolls-Royce Phantom-rivalling saloon, previewed by the Vision Concept.
It was thought that the Aston DBX SUV, due next year, would get a zero-emissions powertrain first, given that the concept was electric and the production model arrives sooner, but boss Andy Palmer has confirmed that Lagonda will lead the company's move to electrification, ahead of an electric version of the DBX.
The decision reflects Aston's plan to position Lagonda as a futuristic alternative to Rolls-Royce and Bentley. It aims to be the first luxury brand to truly embrace modern technology and the efficiency of EV design, mixing a near-silent zero- emissions powertrain with increased cabin space. Ahead of the electric Lagonda's arrival, a limited-run zero-emissions RapidE will be launched next year. Only 155 will be sold.
Talking about electrification and the DBX, Palmer said: "We have the capability, but the plan right now is petrol and hybridisation. The new platform has indeed been delivered with the capability to go pure electric, but that technology gets used first on the Lagonda." Following the saloon, a Lagonda SUV will arrive. Lagonda models and the DBX will be built at the company's new St Athan plant in Wales.
Palmer also confirmed that the DBX's conventional engines will come from the company's technical alliance with Daimler. It is understood that this means the same AMG-developed twin-turbo V8 as used in the DB11 and Vantage, as well as a higher-output hybrid. The latter powertrain is likely to be the '73 AMG'-spec system, which will add around 200bhp of electrical assistance. It's not yet known if the DBX will also get Aston's own twin-turbo V12, although this would only produce around the same power as the hybridised V8.
Palmer also confirmed that the V12 will gain electrical assistance in its DB11 and upcoming DBS Superleggera sports car applications, to help extend its lifespan in the face of increasingly tough emissions standards."We see a path that enables us to conform with CAFE regulations [US fuel economy standards] with hybridisation," he said. "The idea was to prioritise keeping the V12, which we think is the beating heart of the company, and offset it with a pure electric version. But as that's matured, you see this application of hybridisation instead."
Lamborghini is planning a similar strategy for its Aventador replacement, by maintaining the cylinder count with relatively mild electrification. The solution will create an interesting point of difference over brands such as McLaren, which is believed to be working on downsized powerplants with more aggressive hybrid systems.
"A purist might argue that it's better naturally aspirated or not hybridised," Palmer said. "But nevertheless, 12 cylinders is 12 cylinders."
RELATED ARTICLES