Mitsubishi partners GoJek for new mobility services in Asia
GoJek, based in Indonesia provides an app which fulfills users' daily needs such as transportation, food delivery and e-payment by utilising their on-demand mobile platform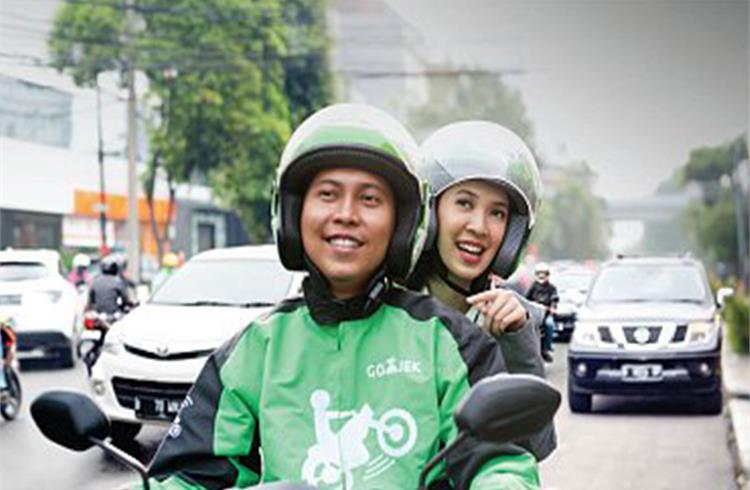 Mitsubishi Motors Corporation (MMC) today announced that it is investing in GoJek, a leading on-demand multi-service platform in Southeast Asia, together with Mitsubishi Corporation. The three parties have signed a memorandum of understanding to discuss joint projects to create value from new mobility services in Southeast Asia.
GoJek, based in Indonesia provides an app which fulfills users' daily needs such as transportation, food delivery and e-payment by utilising their on-demand mobile platform, and is rapidly expanding not only in Indonesia but also other Southeast Asian countries. Mitsubishi Motors and Mitsubishi Corporation have focus competitiveness will leverage the GoJek platform and study possibilities for various new mobility services.
"GoJek is proud to be partnering with Mitsubishi Motors Corporation and Mitsubishi Corporation." said Andre Soelistyo, president of GoJekGroup. "Both companies with long-standing track records in delivering reliable and quality products, services, and technology to customers around the world. This investment is testament to the strength of the GoJek vision to use technology as a means to improve the everyday lives of people in Southeast Asia."
Osamu Masuko, chairman of Mitsubishi Motors, said: "We are also truly excited to be a strategic partner. Bringing Mitsubishi Motors and Mitsubishi Corporation's long and strong presence and brand power in Southeast Asia, as well as GoJek's diversified and unique business potentials together, we foresee creation of big synergies and innovation that boost growth of the three parties. We believe that the accumulation of know-how of new mobility services that are rapidly spreading in the region and the opportunity to enter the market will contribute to the growth of the Southeast Asian market in the future."
Recently, GoJek acquired AirCTO, a Bengaluru-based artificial intelligence (AI) recruitment platform.
RELATED ARTICLES